Visitor numbers to Nelson have increased hugely over the past couple of years. The number of restaurants and cafes in Nelson City have grown according and we now have a great choice of eateries. Here are a few of my favourites.
Harbourlight Bistro Nelson
If you book a table upstairs at the Harbourlight Bistro, you'll get the most gorgeous harbour views at whatever table you're seated.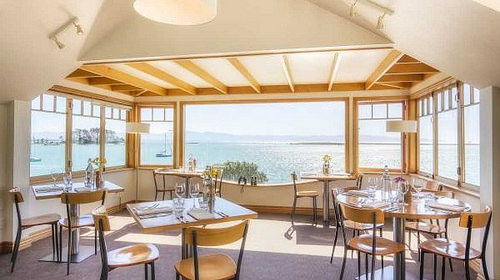 The wait staff are friendly and eager to please.  I'm impressed by the chef's skill with flavours. Make sure you order the Harbourlight's legendary Key Lime Pie. It's to die for!
Pomeroys Nelson – coffee
Pomeroys is not a restaurant, but an intimate and relaxing little coffee place in Montgomery Square. Plenty of sweet morsels on offer to have with your coffee to keep you going til dinner.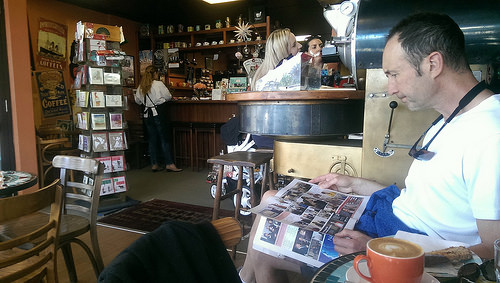 Inside, there's a treasure trove of goodies and interesting gift ideas. With blues music playing in the background and the smell of coffee and chicory in the air, its a perfect place to relax.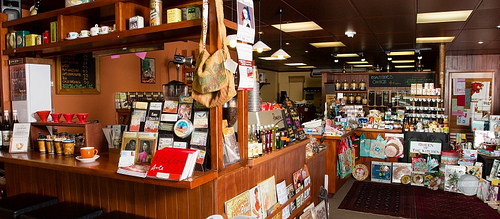 Babbagatto Italian restaurant- Morrisons Square
At first glance, the prices at Babbagatto may seem rather low, but the mains are very small. The idea is to go through the whole menu, which is similar to a degustation experience. Italian owned and operated, the staff make you feel at home.
River Kitchen
The River Kitchen is a spacious lunch cafe with a great vibe.  Home-baked cabinet food plus a full menu, make this restaurant a popular option. There's great outdoor seating with close-up views of the Mitai River.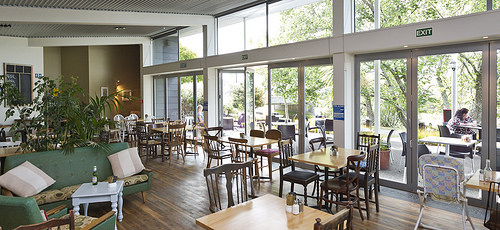 Suter Gallery Cafe
The newly re-built Suter Gallery is a pleasure to walk through and the cafe now has a much better layout. Very modern seating inside with wall to ceiling windows. Sit outside to enjoy the views over Queens Garden.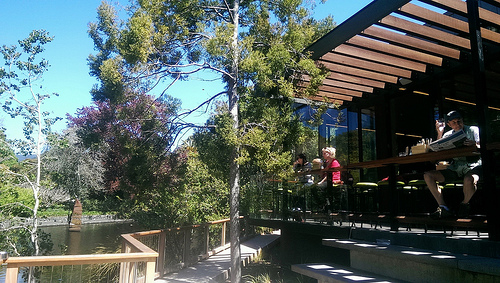 The Cod & Lobster Brasserie
As the name would suggest, The Cod & Lobster Brasserie specialises in seafood. Located just down from the Nelson Cathedral in Trafalgar Street, they're opened for both lunch and dinner.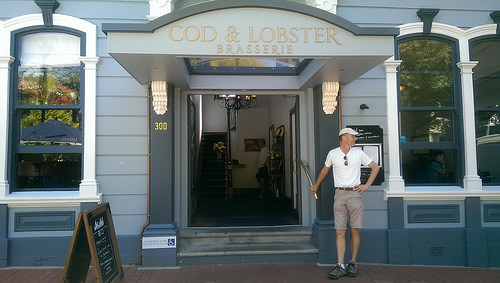 Hopgood's & Co
Although Nelson focuses a lot on casual dining, you wouldn't be out of place putting on the bling at Hopgoods & Co. The standard of service is definitely not casual, nor is the food which consistently features in New Zealand's premium Cuisine Food awards. Hopgood's & Co have recently extended their restaurant to include a bar and tapas section.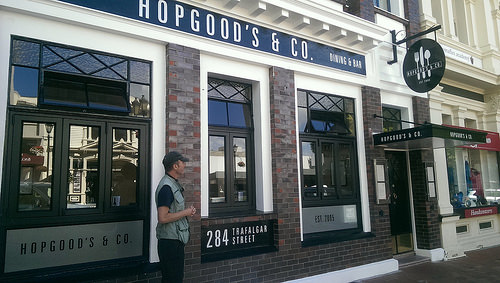 Other Options
There are some good Asian and Indian restaurants in central nelson and for something really casual, authentic Pizzerias. Eat well dear travellers!
Happy travelling