You'll be spoilt for choice when it comes to thriving Art communities in New Zealand and New Plymouth is no exception. The Real TArt Gallery (yes that's the way it's written) is centrally located in New Plymouth and very community focused. This gallery only displays the artwork of Taranaki Artists. Fair enough, there's plenty of local talent to sustain that policy. So let's walk up the long passageway…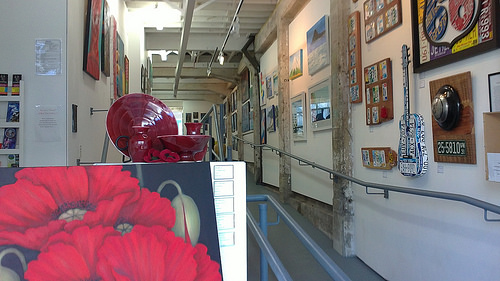 …to a very large floor space with alcoves displaying the work of artists, jewellers, potters etc. It's a very relaxing experience to just mull around here for a while.  Another big plus is that the art for sale will suit a variety of budgets.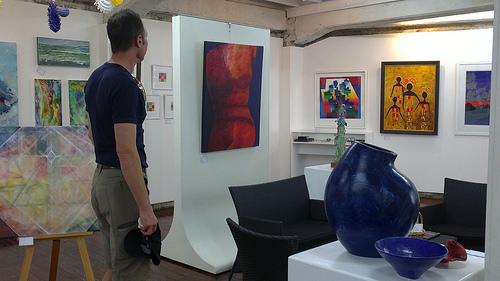 We had to be very careful not to photograph anything too specific. Many artists in New Zealand struggle to make a living and they guard their work jealously. But having said that, I let myself down badly when I saw these gorgeous ceramic candle holders by Barbara Nicholls:
As a contrast to the more structured setup of TArt, we decided to visit the Kina Art Gallery, also in the 'hub'.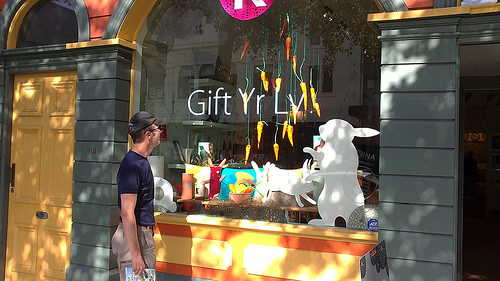 Let's get closer to the window display shall we…
It gets more serious when you enter the gallery but it's still very relaxed and welcoming. There are lovely original little knick knacks for travellers to take home and some very special items – like the unique set of balloon-shaped faces that really took my eye. And this vibrant display of framed artwork almost had Michael reaching for his wallet….almost.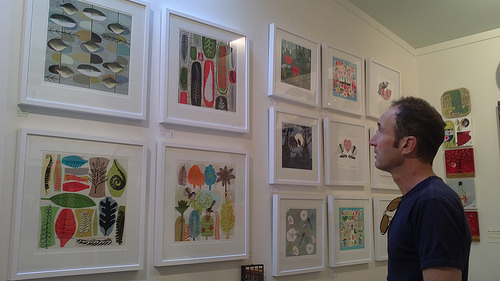 New Plymouth and it's surrounds has some wonderful galleries and individual artists studios (we only had time to visit 2 of them).  It's a great way for travellers to wile away an afternoon.