New Zealand travel distances charts and maps, showing major towns and tourist destinations, is a great way to plan your NZ trip. They provide you with a first overview. Generally you will need to consider an average distance travelled of 80 km/h in a rental car and 60 km/h with a motorhome. Distances are in kilometres – 1 kms = 0.62 mile.
HANDY HINT -> Read more on key New Zealand travel experiences.
When travelling the North Island you will need to take into consideration the many winding roads that are contained within the landscape. This is especially the case in Northland, Bay of Island and the Coromandel regions – international travellers often travel these first and do commonly underestimate the travel time involved.
New Zealand travel distances – North Island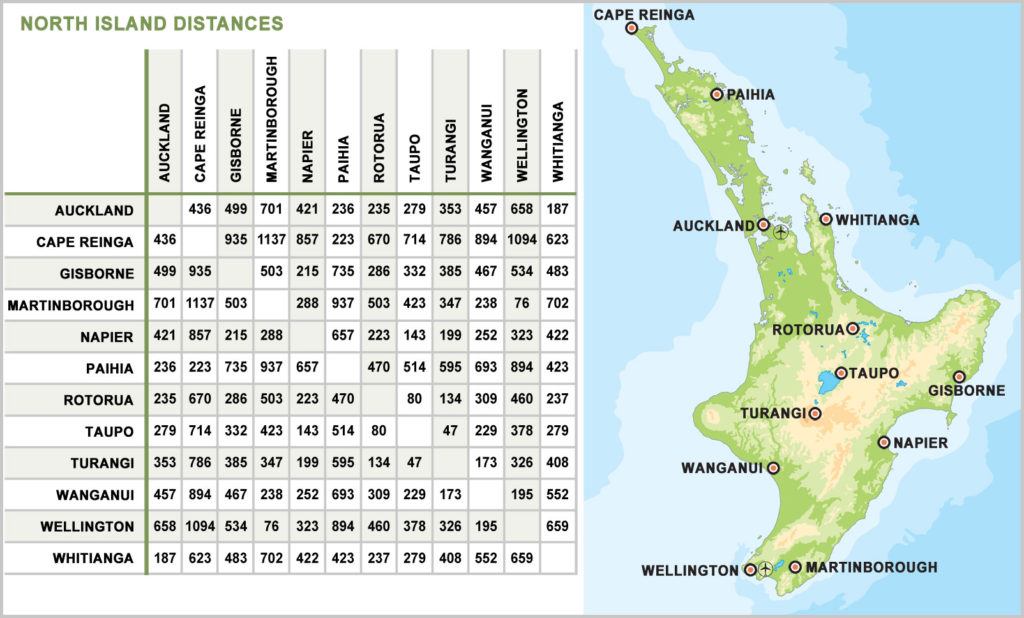 New Zealand travel distances – South Island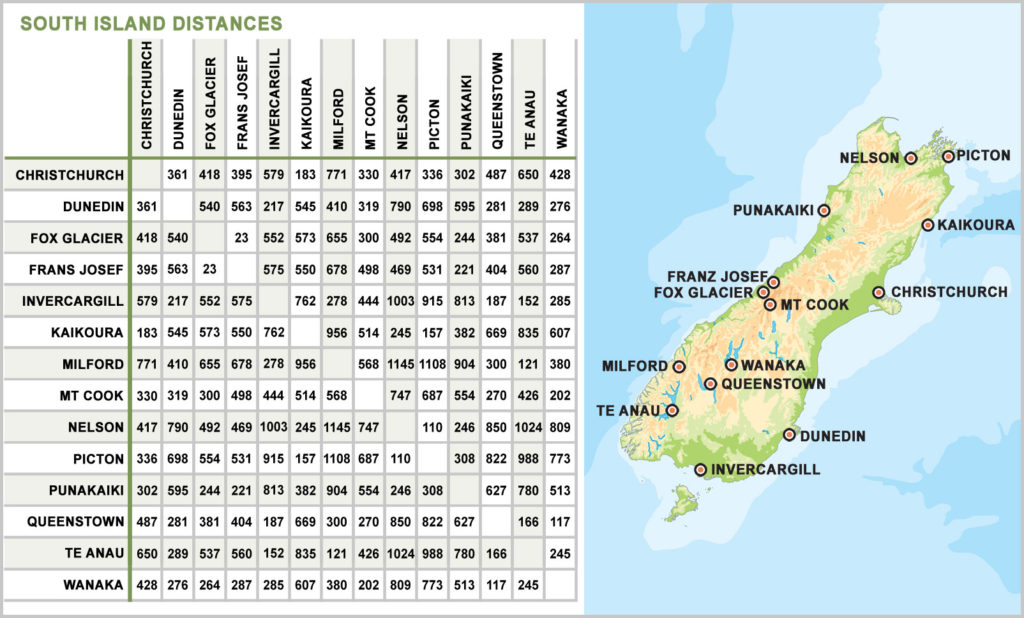 The South Island has more space and often the roads are straight – especially when you start your journey from Christchurch going south or West. Once you go over the southern Alps, the scenery as well as the type of road will change. So, its important to be aware of these facts.
This should be a very special trip for you, right? So why not use a local New Zealand travel expert to plan your special holiday!