A couple of day ago we received an amazing feedback from a lovely USA couple on their New Zealand travel experiences. They decided to spend 19 days travelling through both the North & South Island. In fact, the feedback you're about to read, actually tells a great story of what New Zealand is all about. Here's what they said…
North Island New Zealand travel experiences…
"What a fabulous trip!  We can't thank you enough for making these very special three weeks a reality. We thought you might like some feedback on our accommodations/excursions.
Auckland
Auckland was a great first stop. Eden Villa was perfect and we really were made to feel at home. Richard and Kaye (the owners' cousins, the owners were out of town) were just lovely and very helpful in planning our first  day.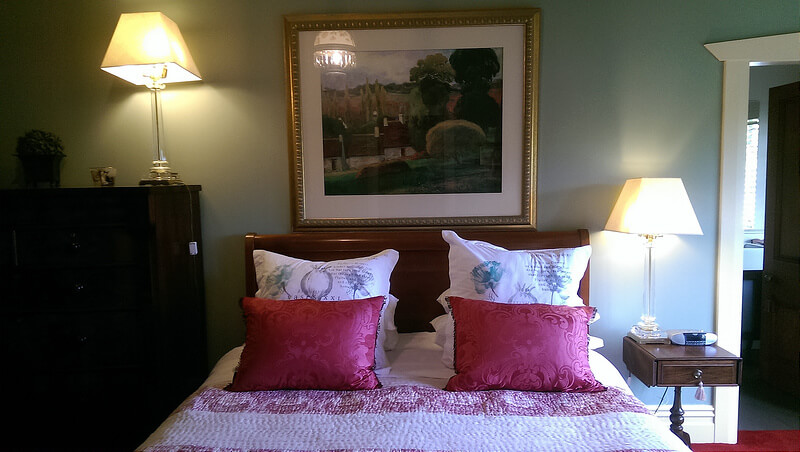 The Waiheke Island Wine tour was fun!  Peter was a great guide, full of knowledge about the Island with great stories.  I think we liked the Kennedy winery the best, as it was more than a tasting.  We were able to see the whole vineyard and learn about their process (and their honey was great too).
Coromandels – with kayaking
Lonely Bay Lodge was incredible.  We ended up having the entire place to ourselves and Kym was so friendly, welcoming and full of information!   We appreciated the little touches…wine, a cheese platter upon arrival, cookies, etc. We loved just spending time at the beautiful house, enjoying all of the outdoor living spaces and walking the beach.
After a rainy start to the day, the sun came out and we had a fabulous time kayaking at Cathedral Cove.  Hayden was our guide and shared so many stories about the area and it's folklore.
Rotorua – Central North Island
Rotorua was a little more touristy, but we enjoyed our day at the Polynesian Spa (and really liked our morning hike in the Redwood Forest).  The Wai-O-Tapu Thermal Wonderland was interesting and picturesque.
The Regent of Rotorua was located in a perfect part of town.  We liked being able to walk to dinner.  The employees were very friendly and the room was clean.  I think we missed having the ability to lounge in a communal living space.
South Island New Zealand Travel Experiences …
The Abel Tasman Area was spectacular.
Ian and Ally at Te Koi Lodge spoiled us with the best homemade breakfasts and cookies in our room.  It was amazing how their beautiful gardens and home were remodeled in such a short period of time.  Our villa was beautiful and very comfortable.   We really enjoyed the option of having dinner with the other guests and took advantage of it for 2 nights. We also enjoyed the local flavor of having the Smokehouse's Fish on Chips on the Wharf!   Ian was very helpful with suggestions on what to do in the area.
Sightseeing in the Nelson-Tasman region
Due to the rain, our bike tour ended up being an afternoon ride.  Nicky and Lisa ('Wheelie Fantastic') were great and we really enjoyed the route they chose.  We were able to visit the WOW museum in the morning and loved visiting (and buying souvenirs) from Michael MacMillan's gallery.
The next day with Emma (the captain) and Rod (who was the crew that day at Abel Tasman Charters) was wonderful.  The weather was beautiful and we were able to enjoy a perfect day boating and hiking.  Lunch from the Smokehouse was great too!
The West Coast of the South Island
Well, our ride to Greymouth was a "bit wet".  We ended up backtracking the next day to see the Pancake Rocks/Blowhole and were really glad we did.  We really didn't spend much time at The Breakers.  We're sure it would be a great place to stay when you could enjoy the view and beach. We ended up having dinner at a close, local pub (the Rapahoe Pub) and were glad we did.  Good food in a local establishment.
Bernie at the Holly Homestead was a great host and made us feel at home.  We loved chatting with other guests in her living room!
We were lucky!  Due to the weather, the Franz Josef Glacier Heli Hike hadn't been able to fly because of the weather for 5 days,   We were the first and last ones to go on November 5th and really experienced a truly magical wonderland.  Need we say more? There is also a new helicopter option based near Hokitika -worth checking out!
If you are ever looking for a restaurant recommendation, we ended up going to Alice May both nights.  Their salmon and risotto was the best we've had on our whole trip!
Wanaka and Central Otago
We loved our stay at Wanaka Haven, and were glad that we stayed out of the main town. Anna-Mi and Steven were perfect hosts, full of suggestions and ideas. The facilities were top notch!  What we liked best at this property was that the guests tended to lounge in their living room in the evening (maybe because that was where the coffee/tea/snacks were located?).   We met so many nice and interesting people from all over the world!
As you know, our cruise on Lake Wanaka was cancelled due to rain.   We were lucky, however, that the day that we drove in, was sunny so we did get a feel as to Lake Wanaka's beauty.  We did enjoy the River Journey…even in the rain!  Another great dinner recommendation….The Wanaka Gourmet Kitchen.  It was delicious!
We spent the "rainy" day in Arrowtown (wish we would have spent more time there), Queenstown (very busy, probably due to the rain) and Cromwell.
Fiordland and Milford Sound
Lake Te Anau was another one of our favorite places.  The Dock Bay Lodge was spectacular (lodgings and view), and Susan was a great host. We appreciated the "extras" that were provided (bottle of wine, water, soft drinks, baked goods).   Larry was even able to use our hosts' clubs and played a round of golf while I just enjoyed sitting on the balcony, enjoying the view.
Our day at the Milford Sound was great.  Michelle, from Trips and Tramps, was a wonderful guide.  And the beauty of Milford Sound, defies description.  Incredible!
Coastal Southland and Dunedin
We enjoyed our drive to Dunedin, even though we mistakenly ended up leaving the Scenic Route (I think we were on 98?) after lunch at The Batch (great suggestion).   Anyway, it was the most beautiful route…hilly, beautiful farmland.  Spending the next morning visiting the Railroad Station and Larnach Castle (best not to go on Cruise Day), then just drove around the Peninsula until it was time for our afternoon excursion.
We loved the Elm Wildlife Peninsula Encounters Tours!  We were lucky to spot the Royal Albatross several times.  The private conservation area provided beautiful views, as well as allowing us "up close" sightings of sea lions and Yellow Eyed Penguins.
Michael, you made everything so easy and our trip's plans went perfectly!  We can't thank you enough.  We've realized that we really do enjoy Bed and Breakfasts vs. a hotel stay.  And the accommodations that you chose were great….Thank you!"
Happy Travelling folks!