New Zealand's a little country but you won't see it ALL in 2 weeks! Unless you are on unlimited time, you might be faced with having to make a choice between visiting the Bay of Islands or the Coromandel.  So if you gotta make the choice, Bay of Islands v Coromandel for the time-strapped traveller, read about these handy tips.
HANDY HINT -> Top 5 Suggestion on how best to plan a New Zealand holiday
Bay of Islands & Northland
Consideration 1: From Auckland, the Bay of Islands will take 4-5 hours, whereas the Coromandel will take only 2-3 hours. Don't let the maps fool you. The road to the Bay of Islands is winding and will take longer than you think.
The Bay of Islands is a sub tropical paradise with lush native bush. This is where you'll find Eagles Nest, Kauri Cliffs Golf Resort, Allegra House, Cloud 9,  Harakeke Gardens villa or Peace & Tranquility Cottage accommodation. We stayed in April, a beautiful Autumn month and wore short-sleeved tea-shirts most of the time.
Consideration 2: You can fit the Bay of Islands into any part of your trip but I think a New Zealand itinerary flows better if you visit at the END. It's the ideal location to unwind and the last impression is very important, right? To justify the 4-5 hour drive, you'll need to stay in the area for at least a couple of days.
The Bay of Islands is home to the Waipoua Forest and mighty Kauri trees, 90-mile beach and let's not forget the Waitangi Treaty grounds. If the weather's right, you might even enjoy a Dolphin swim.
Click here for sample New Zealand Itineraries: Nature & Lifestyle – Honeymoon – Family travel – Unique NZ
Coromandel Peninsula
Consideration 3: BUT if you're Time-strapped, take the shorter drive to the Coromandel. The Coromandel also has Kauri trees and beautiful beaches located on the eastern side. Travelling in from Auckland Airport you can be at Hahei Beach in a matter of 2.5-3 hours (pending on traffic). So, with early morning flight arrivals in New Zealand you could well spending the afternoon on a pristine beach. How cool does this sound?!
Last time, we stayed in one of the Puka Park Resort's treehouses. Loved being nestled in all that dense native bush. If you're looking for a more boutique level of comfort, there's always Waihi Beach Lodge the charming Mussel Inn B & B or the luxurious 970 Lonely Bay Lodge.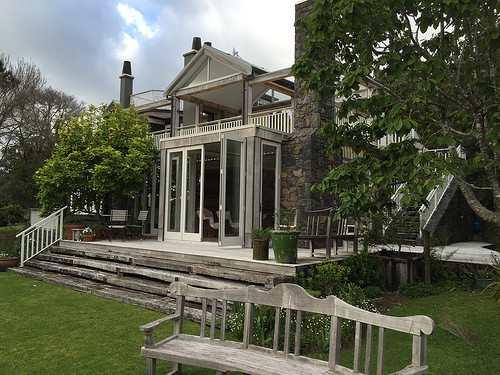 So chill out folks, slow down a little and start creating those beautiful memories. Once you arrive at either location you simply want to slow down. Fresh air, stunning scenery and a generally more relaxed way of life are the key ingredients for both regions.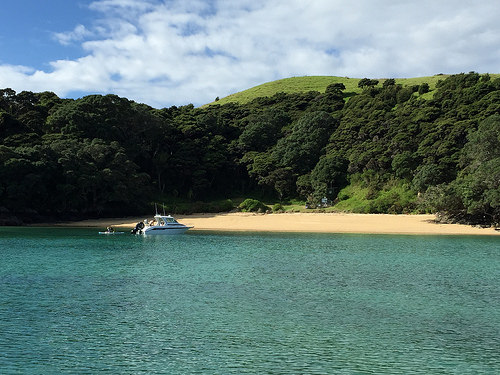 With many regions in New Zealand it is really worthwhile staying for 3-4 nights. Especially for the Coromandel Peninsula or the Bay of Island. Both locations offer a huge range of activities, scenic sites and other attractions. In fact, both the Bay of Island and the Coromandels are holiday destinations on its own. So, avoid 'travel stress' by spending most of your time driving from A to B, but 'travel slow' and explore in depth.

Happy Travelling in the Bay of Islands or the Coromandel Peninsula!