Tropical Garden Bay of Islands
Its been a heck of a long drive today. We're here to explore Kerikeri Bay of Islands Tropical gardens Waterfall walk plus history. We arrived exhausted at 88 Lodge B&B and walked straight into 7000 sqm of tropical garden. It reminded me parts of northern Queensland. We're staying in the spacious Majestic suite overlooking a garden paradise. Its bliss. The Bay of Island is really a destination for longer stays (from 3-5 nights) as the drive up and down takes longer. Compare with the Coromandel option.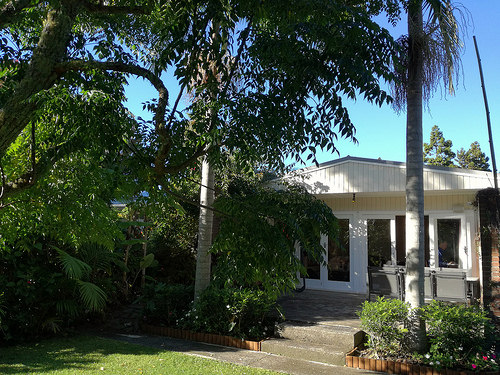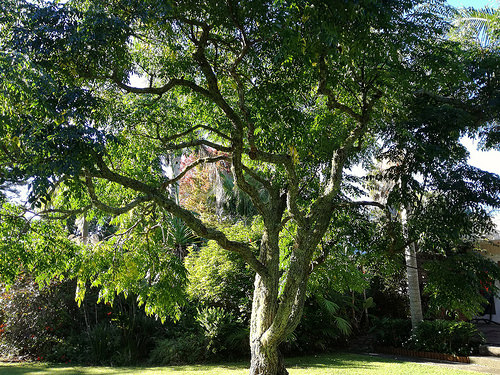 Over 26 variety of birds are found in this garden. And one of the reasons has to be the beautiful pops of colour on display.
Rainbow falls Walk near Kerikeri
We're about to discover Kerikeri Bay of Islands Tropical gardens Waterfall walk. The Rainbow Falls walk is suitable for most ages and fitness levels.  We started from the historic Stone Store and Mission House in the Kerikeri Basin. We followed the banks of the Kerikeri River up to the Wharepuke and Rainbow Falls.
Native birds such as tui and fantails flitted around us as we hiked through native bush. We even saw a couple of very plump Kereru (native wood pigeon) There are viewing platforms built at different levels at the top of the falls. At certain times of the day a mist surrounds the waterfall to create a rainbow.
We were so intent on getting to the falls that we probably didn't notice the details. But coming back, we relaxed more and noticed this rather unusual tree.  Michael was convinced he could see the head of a dog.  I have yet to be convinced.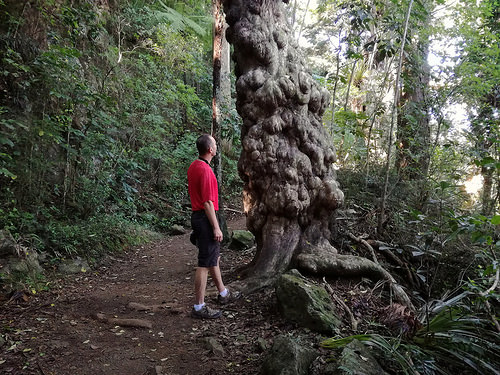 After the walk, we had a coffee at the Honeybee Cafe in the historical Kerikeri Basin.
Food at Wharepuke Restaurant
Later that evening we had a special wedding anniversary dinner at Food at Wharepuke restaurant. We had a great table surrounded by a tropical garden.  The food was full of taste and delicious. It was a memorable evening made special by caring staff.
What a pleasant end to the day! Back to our tropical garden. Sleep will come easy tonight. Here are some accommodation and tour options for the Bay of Islands as well. The Kerikeri farmers market on a Saturday in also worth visiting.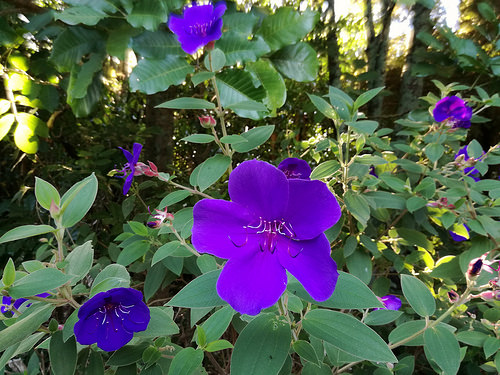 Happy Travelling in tropical Kerikeri, Bay of Islands!