Otorohanga North Island – Kawhia Hot Water Beach and the list goes on. The Waikato Region has to be the greenest I've ever seen it. We're here to experience a piece of New Zealand heartland.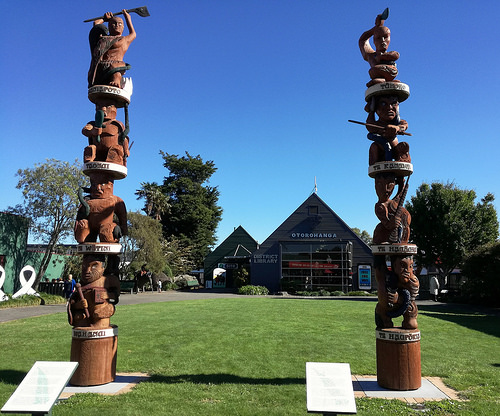 Cottage Stay near Otorohanga
We all have ways of measuring luxury. Cottage stays with gorgeous views is one of ours. Its the peace and tranquility and knowing you are the only guests. The hosting at Kamahi Cottage is exceptional. You'll very quickly discover Liz's culinary skills at breakfast time. After a long drive, kicking back in this beautiful hammock is such a pleasure.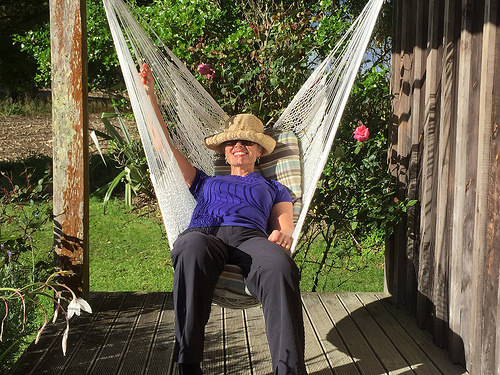 Kamahi Cottage has a rustic exterior. Even in Autumn, the flowers are still on display. The lavender attracts the gentle honeybees and all is well in my world.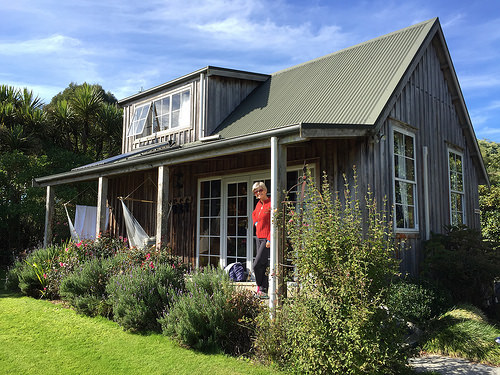 With views like this, the hours pass by without you being aware of it.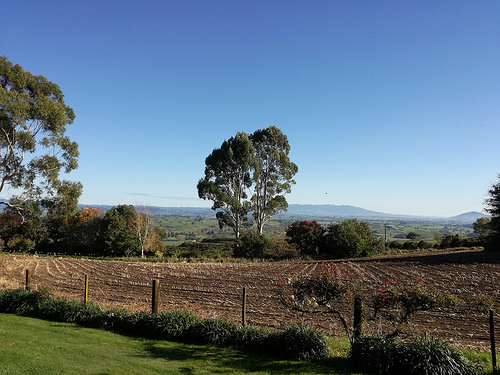 Otorohanga North Island – Kawhia Hot Water Beach
The township of Otorohanga (near Waitomo) is real Kiwiana. There's no pretension here. However, there is one attraction that Otorohanga is world famous for. Haddad's Menswear and Womensware shop looks like a scruffy old warehouse. But Karam and John Haddad sell the highest quality Swanndris at ridiculously low prices. Be warned, you won't be able to leave this shop without buying something. Karam and John were born to sell and there's no point in resisting them.
Beautiful Kawhia Beach has arguably the best hot water beach found anywhere in New Zealand. And because it is off the beaten track, you won't be fighting for space.  From Waitomo, the drive takes about 1 hour. This is a beautiful scenic drive on winding roads.  Make sure you visit at least 2 hours before high tide and no more than 2 hours after. That way, you'll be able to dig your own hot water spa.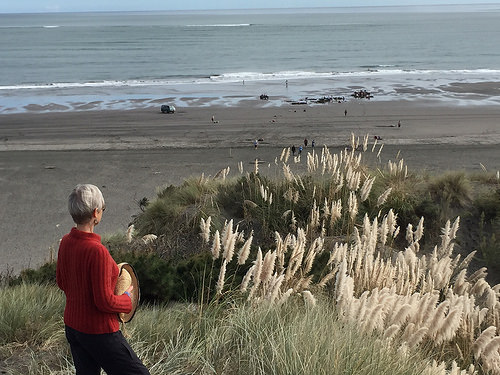 Waitomo Caves and Ruakuri Bush walk
Now that we're in the Waitomo Caves area, we have to do the Ruakuri Bush walk.  This walk incorporates some really beautiful natural features.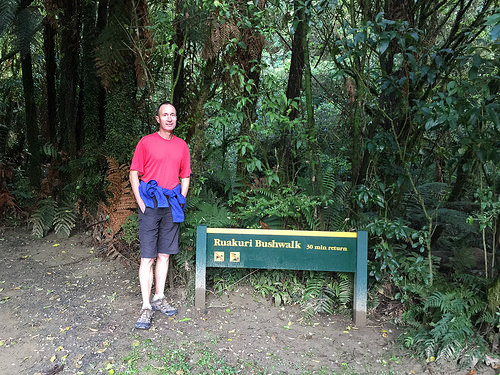 The bush is lush with plenty of soft moss growing on the rock face. You can't resist reaching out to touch.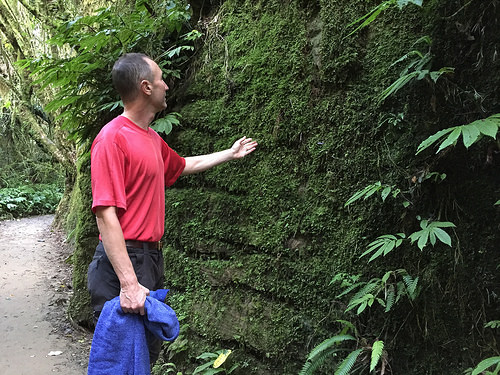 Be sure to have a torch at the ready if you venture inside the caves. Along the walk, you'll see the Waitomo Blackwater Company at play.  We've done this fun activity and its suitable for all age groups. Wet suits are provided and they take good care of you.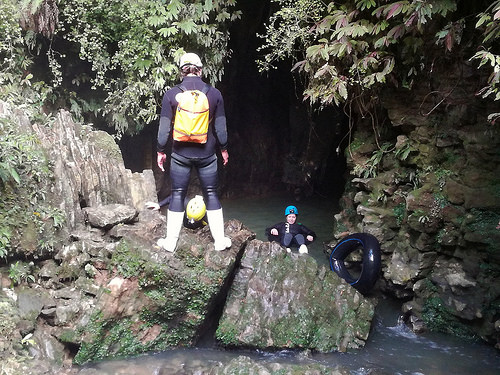 So much to see and do. Time to move on out. Onwards to the next adventure.
Happy travelling in Otorohanga North Island – Kawhia Hot Water Beach!