If you love 'off the beaten track' driving, away from the usual tourist routes, then consider the drive along Whanganui River to Pipiriki. I just did this today leaving south (Whanganui city) to north (heading towards the Tongariro National Park).
Important to know before starting Whanganui to Pipiriki Road
The road is windy and narrow in places. So, if you suffer from car sickness, this is not your kind of country.
This road is popular with cyclists as part of the national cycle network in NZ. So, drive carefully around those sharp corners
The road is prone to landslides during heavy rain, so only drive it in good weather conditions.
The drive takes 1.5 hours along the road. So from Whanganui to Ohakune, calculate on at least 2.5 hours.
I would not recommend this journey with a larger motorhome (for reasons mentioned above)
Ah, by the way, no cell phone reception in this part of the world!
The Whanganui River is rich in local history
From the beginning of your journey at the SH4 intersection, you'll feel as though you've entered a different world. The road is sealed and is in pretty good condition, though mostly narrow.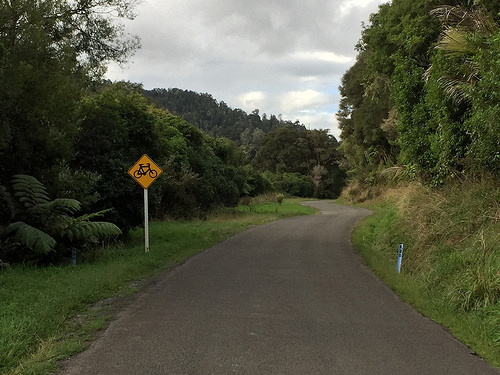 Once you enter into the Whanganui National Park area, the bush becomes dense. Today, the river water was the colour of milk chocolate. The latest heavy rain most likely helped to create this illusion.
Once in a while you'll see local housing and even a cafe & gallery!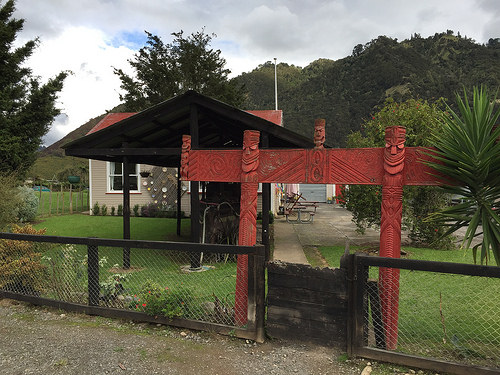 Jerusalem in New Zealand – on the Whanganui River
Yes, there is a Jerusalem in NZ as well – read more here.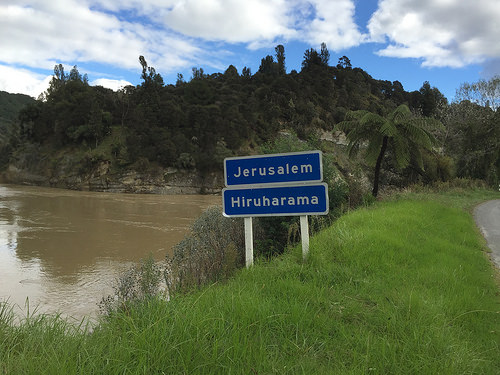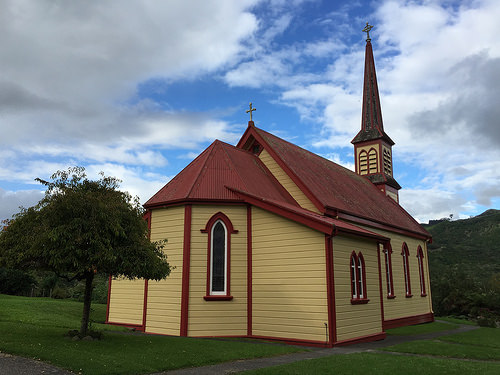 While you're travelling the area. you might want to schedule a jetboat trip to the "Bridge of Nowhere". Again, local history – this time the Pakeka story with road building a large part of it. Read more here. I did the trip a few years back and loved it!
During the drive this afternoon I must have stopped at least 15 times to enjoy the view over the bush and the Whanganui River. As this journey ends in the central North Island – with its Tongariro National Park – the time has just flown. It's been a great detour from the busy highways into key 'heartland' of New Zealand's North Island.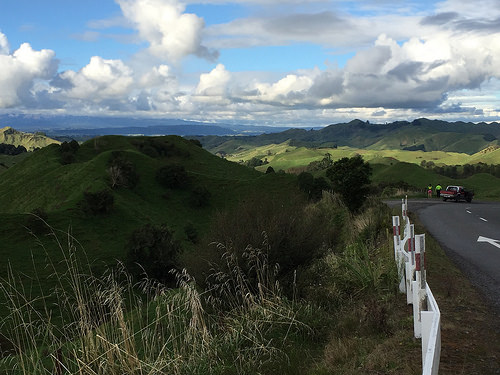 Happy travelling!