Doubtless Bay – Coopers Beach – Mangonui are still hidden secret places in Northland yet to be discovered by a lot of visitors. We travelled here in late Autumn, but pretty much all year round, these areas remain free from hordes of tourists found in other regions.
Doubtless Bay – Coopers Beach – Mangonui – accommodation
Coopers Beach in Doubtless Bay is about 50 or so minutes drive from Kerikeri. So if you're based in the Bay of Islands, this is a great day trip. But if you want to stay longer, (believe me, you will) there are good accommodation options. We visited Beach Lodge Holiday Apartments and I can tell you, its not always about the building. Yes, the apartments are very nice and probably have the best views in Coopers Beach.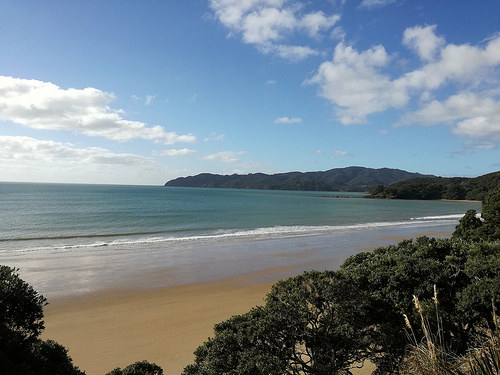 But its the owner of Beach Lodge, Margaret Morrison, who is the major drawcard. I know this is a hackneyed phrase, but people really do arrive at Beach Lodge as strangers and leave as friends. And they keep returning time and time again – to the place and the person.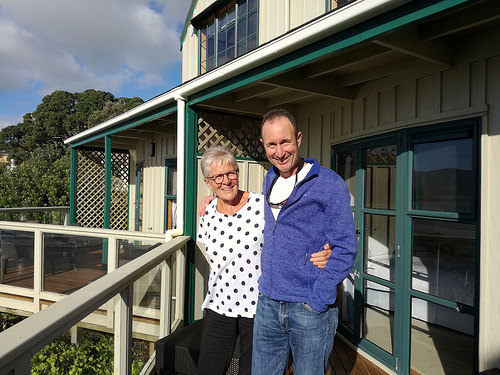 After a sumptuous lunch with Margaret, who until today had never met us, we left thankful that New Zealand has such wonderful hosts. The gratitude continued on this beautiful beach in peak traffic hour.
Doubtless Bay – Coopers Beach – Mangonui – White Sand Beaches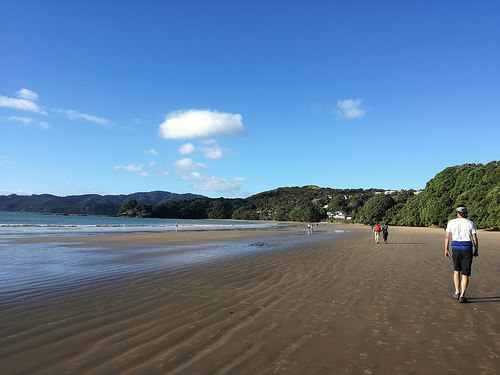 There's more to Doubtless Bay – Coopers Beach – Mangonui than meets the eye. The little fishing settlement just a few kilometres from Beach Lodge is a lovely spot to relax. Here, we chilled out to the sound of lapping water and fish n chips down by the wharf.
If you're staying around here and you're looking for an exhilarating and interactive experience, I think a quad bike tour would be just the thing. Henderson Bay Rentals are much more than their name and website would suggest. Malcolm and his wife, Robyn, cater for small groups of up 10 people
Doubtless Bay – Coopers Beach – Mangonui – Activities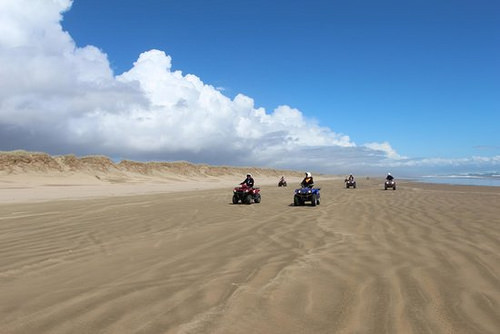 Malcolm had been highly recommended by other operators, so we were delighted to actually meet him over a cuppa. Henderson Bay Rentals run an extremely safe operation with Malcolm always at the helm. They offer a number of options, one of them being the Great Exhibition Bay tour. Who couldn't enjoy zooming along endless white sandy beaches! Alternative, there's the wild 90 Mile Beach or the coral sands of Henderson Bay to explore. As for me, right now I'm just enjoying a pleasant late Autumn sun on my back.