For most of us in the tourism industry, the season has been mad! We need a quick break for a couple of days so we're heading to Kaikoura Whale Country. I never tire of that first glimpse of the Kaikoura Coast. Its a beautiful green sea in the foreground and the deeper blue beyond where the whales roam. The shoreline has changed a bit since the earthquakes but this has not detracted from the rugged beauty at all.  Now that access to Kaikoura has been re-established, I think the next season is going to get busy.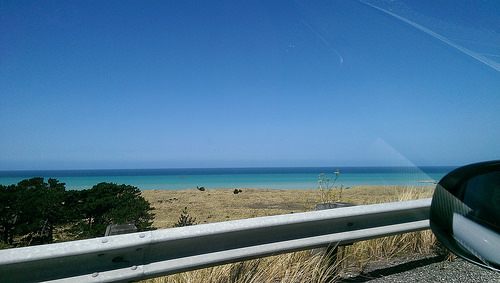 I think most travellers would agree that its preferable to arrive at your destination on a gorgeous summer's day. With Kaikoura Whale Country, we've always been pretty darn lucky with the weather.  The sea views from the main road always provide a reflective moment. You can almost see the cobwebs blowing away.  Its time to relax.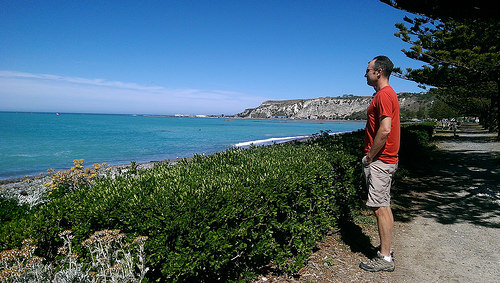 We've noticed a trend with some high-end travellers to New Zealand of mixing and matching their accommodation. So rather than staying in premium lodges for their entire stay, they're happy to include unique cottage stays.  With this type of accommodation, privacy and peace is pretty much guaranteed.  Here's Kincaid Cottage in Kaikoura: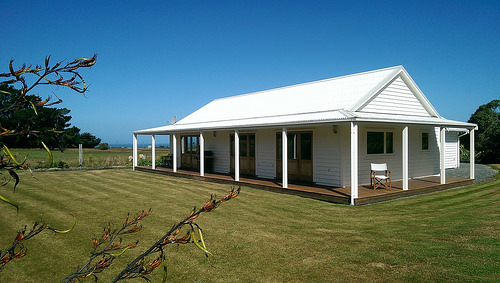 I loved this cottage/house from the moment I walked in. There were beautiful views from every side. People travelling with families will appreciate the views of sheep-grazing nearby. And of course, let's not forget about the vegetable garden thoughtfully planted with herbs and vegetables for guests to use.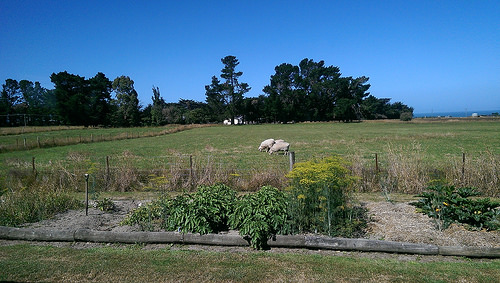 And if you look straight ahead, the beautiful Kaikoura Ranges have not changed at all. They'll always look spectacular no matter what season you travel.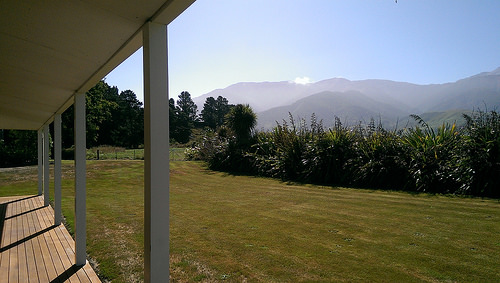 New Zealand has generous hosts and this one is very generous. We have freshly-laid eggs from the 'Spice Girls' (yes, that's what the owners hens are called), freshly cut herbs and a fantastic range of basic pantry items. But it's the flowers in every room of the cottage, that really has to be the ultimate welcome card.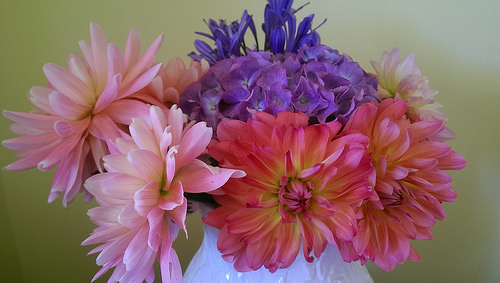 A Super-king bed is always a pleasure to slip into at night, especially if it is styled with care.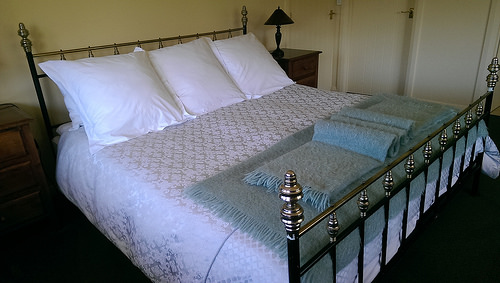 The only problem is dragging Michael away from his work which began 5 mins after we arrived. Work always beckons, not matter how far we are from our office base.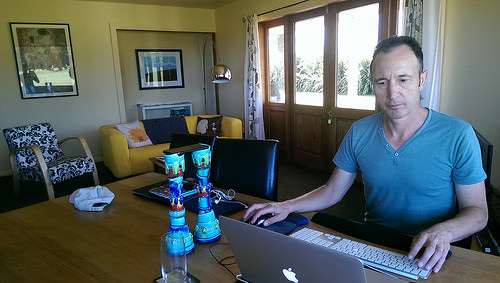 In the early afternoon we drove into town pass the promenade, to the Coastal walk carpark. We did a loop up around the hills then and as the tide went out, we returned via the beach below. Look at moi!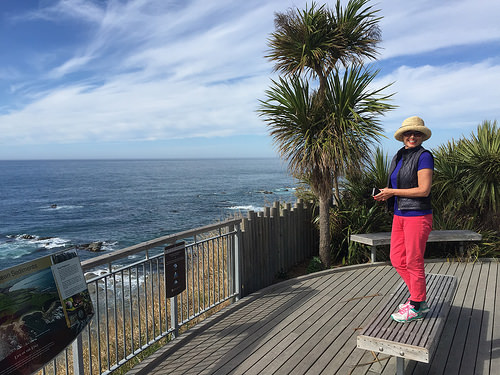 On the way back down through the rocky shoreline, we saw the usual group of seals nearby. Remembering the rule of not getting too close or blocking their escape route, we return their friendly wave before passing on.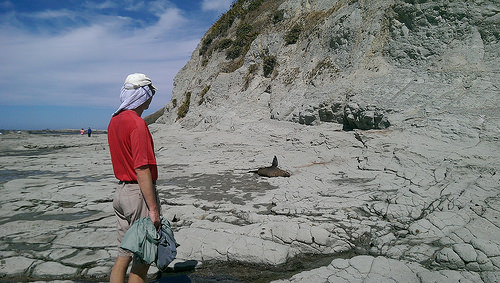 It's only when you stop, that the exhaustion of the last few months really begin to seep in.  Can't believe we collapsed into bed at 10.00pm  – no counting sheep tonight!
Happy Travelling.