From Wellington, we travelled SH2 through the Rimutaka Hills to arrive at the relaxed wine-growing area of Martinborough. Martinborough and Pukaka Mt Bruce Wildlife Centre (1 hour's drive away) are great attractions for travellers. Checking in at Peppers Parehau was a breeze.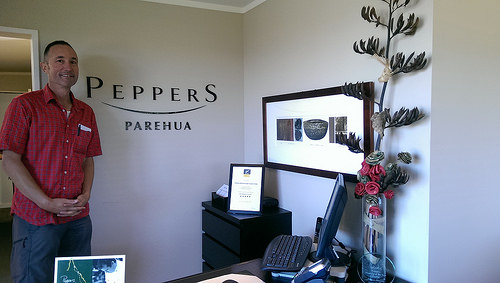 Martinborough – Peppers Hotel
Every hotel in the Peppers chain has it's own unique style. This one is within walking distance to the Martinborough town centre but just far enough to feel rural. The accommodation consists of a series of luxury cottages, separated from each other by natural bush. The lakeside cottages have the best views and for honeymooner's definitely worth paying extra for.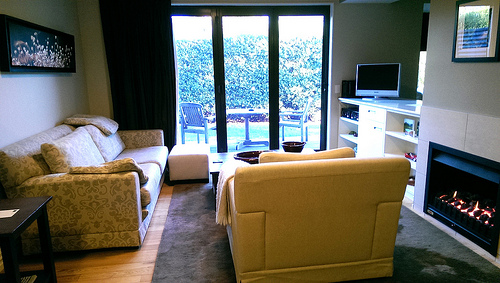 Our spacious cottage had a partial wall separating the living area and kitchen. Operating the gas fire required the mere flick of a switch and the instant heat was great for cooler nights. We enjoyed the high stud ceilings and relaxing on the boxed window seat in the bedroom.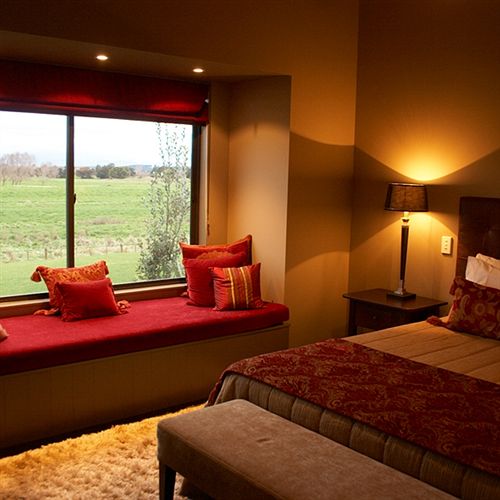 What really tickled my fancy was the eclectic artwork positioned around the suite.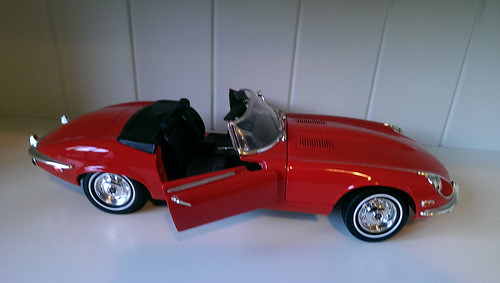 I really like the use of natural products and of course the lovely Maori artwork. It was definitely a notch up from the usual bland styling of hotels.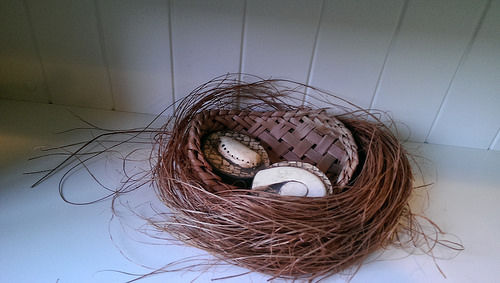 The breakfast was the gift that kept on giving! The breakfast buffet included quality muesli, fresh fruit salad and delicious marinated prunes.We helped ourselves to endless cups of coffee and had fun using the revolving toaster.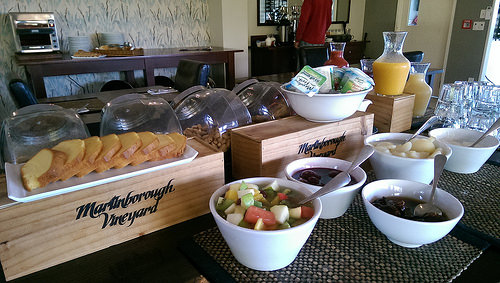 Pukaha Mt Bruce Wildlife Centre
Next morning we headed onwards to the Pukaha Mount Bruce National Wildlife Centre, located between Masterton and Eketahuna. This experience was a personal highlight for me.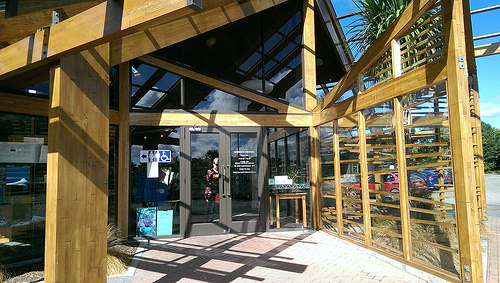 This wildlife centre incorporates a visitor centre, café and education programmes. There are stunning interactive displays, and beautiful access tracks through native bush. For old fellas like this, there are many places you can stop for a 'breather'.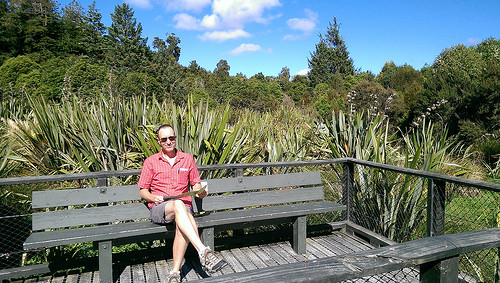 Families with young children would definitely like feeding the eels and Kaka to Kiwi chicks and rare Tuataras can be viewed up close.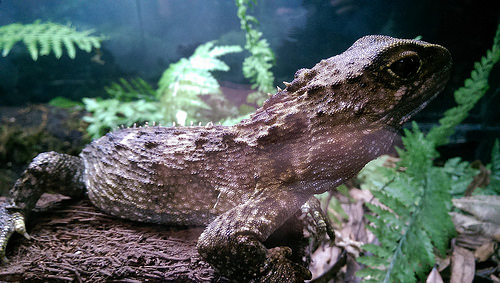 A major highlight was finally meeting a live and rare North Island Kokako. The Kokako is a soft grey colour and distinguishable by it's pretty blue wattle. It's haunting song is very moving and their mimicry is legendary. Someone had taught this Kokakoto wolf-whistle and repeat its own name in a human voice.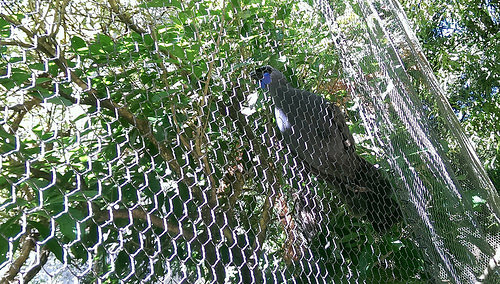 I could have stood for hours looking it this lovely bird but the poignancy of it's beautiful song, but time is running and we reluctantly drove on to a next destination, Hawkes Bay.
Happy travelling