The secret to Reversing negative travel experiences is by not ignoring the first signs of discontent! Act to put it right immediately. Spectacularly bad travel experiences – as customers, we've all had them. But surely, it doesn't take much to get it sorted by caring staff. Here's a few examples:
Reversing negative travel experiences – communication is gold!
A few years ago, we stayed at a luxury lodge in Australia. After a hectic day out, we returned to a much needed shower. There was no water.  Now all this occurred quite a few hours before we returned to the lodge. But the manager made a huge mistake – he kept quiet about the problem, hoping it would be fixed before anyone noticed.  No explanation was given until we phoned reception. The hours went by – still no water and no updates. Finally, the water did return.  Now here was a golden opportunity to restore goodwill with a complimentary bottle of wine or. No such thing happened. What a missed opportunity.
Reversing negative travel experiences – the welcome mat
We visited a very unusual property in the South Island of New Zealand. We were 20 mins early (admittedly we should have rung to let the host know). On opening the front door, the first thing he said was "don't you just hate it when people arrive early". As travel agents, we thought that if he was prepared to greet us so rudely, he would be the same with our customers.
We know that as a host, it is frustrating when people arrive ahead of check-in time, but sometimes this happens for reasons beyond the travellers control.  It is so easy to deal with this one. You politely explain that the room is not quite ready, but the muffins and coffee are.  Nothing says "welcome" more than the offer of refreshments.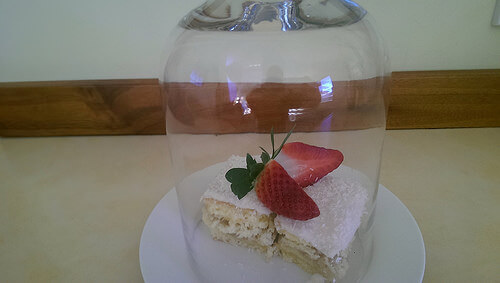 Reversing negative travel experiences – show care:

We'd been travelling the Great Ocean Road in Australia and by the time we arrived at Melbourne we were frazzled. We had booked 4 nights at an inner city apartment and were looking forward to it. The owner met us at the apartment with a huge bag of towels and was anxious to get away.  I haven't managed to get any milk in", she said, "I've just been too busy, but there's a supermarket a couple of blocks away".
Considering that we were paying NZ$400 a night for this apartment, we were shocked at this basic lack of hospitality. Believe me, negotiating the aisles of a busy supermarket, was the last thing on our minds.  To add insult to injury, the host left us to unpack the. The 'domino' effect began. I checked out the apartment and was not surprised to find it filthy. After heading out in the pouring rain to get our milk, the downers never stopped coming. No checking by the owner to see how we we doing and definitely no care.
Reversing negative travel experiences – taking responsibility:
Tired of the negative examples? This next one is about Reversing negative travel experiences. We  checked into a very nice motel. After a short we heard a horrendous vibration noise coming from the heat pump units – some builder had thoughtfully placed them on the roof.  The manager of the hotel immediately took charge by acknowledging the problem. He insisted on changing our rooms to the opposite side of the complex.  He arranged to have someone carry all our luggage and even refreshments delivered to our room.  Problem solved.
Ok, there are some people that you can never please but most reasonable travellers will give service providers the opportunity to reverse a negative situation.  Travellers are usually pretty forgiving.
Happy Travelling