Just 40 min from Invercargill lies the small village of Riverton, the Paua capital of New Zealand! There are more things to see and do in Riverton than you could imagine. The Cultural Heritage Te Hikoi Museum, is just one of the reasons why you should visit. Riverton does have it's very own Peter Jackson. Dave Ussher responsible for re-creating a visual story within the Te Hikoi Museum. Each of his mannequins have realistic faces based on actual people!
Things to see and do in Riverton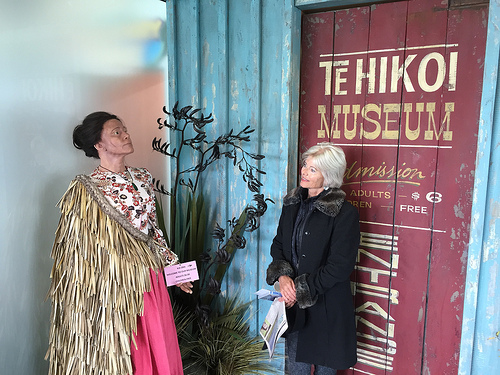 The Te Hikoi Southern Journey is recreated in film by real actors. A visit part of Southland History is recreated and it's fascinating. After watching the film, visitors can walk through exhibits depicting the journey you've just seen on film. There is also a video of elderly folk, past and present, telling their story. Pity the poor teenager with toothache who biked 16 km to the nearest dentist to have her teeth removed. Good job she managed to make it home in time to milk the cows! The Riverton locals never retire. Ex-farmer and mother-of-six, Catherine Hill, now edits the Riverton's local paper.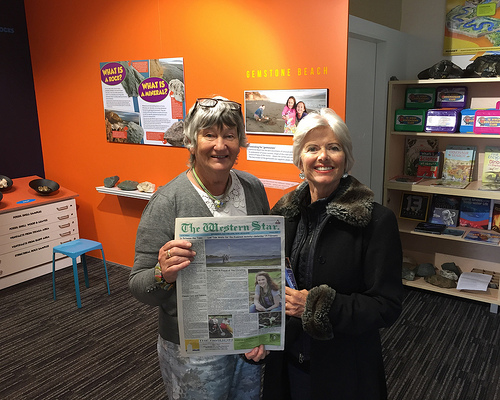 The true essence of Riverton lies in it's people, the locals, who in the 3 days we've been here, have been incredibly helpful and friendly. In the space of one morning, we met the Manager of the Te Hikoi Southern Journey, Carole Power, the town nurse passing by and Benita Dudfield, of Paua Shoppe.
Things to see and do in Riverton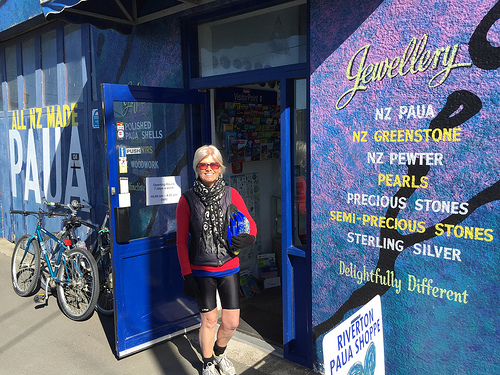 Who knew how versatile Paua can be. Beautiful and original Paua jewellery is made on the premises and the prices are very affordable.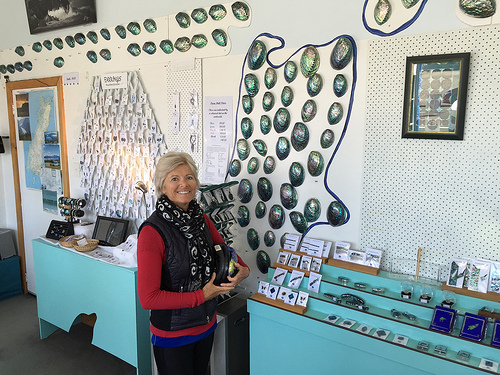 There are more things to see and do in Riverton. It's great for trout fishing and trail biking. Today we swept aside the bedroom curtains to reveal sun and blue sky. We headed off on our bikes away from the township and came across these scenic sights. They swept me away from a world of worry.
Things to see and do in Riverton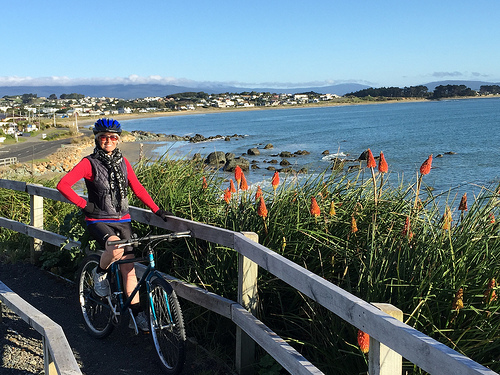 Biking onwards and upwards around the coastline, we came across a walking track. We followed the track down and found this: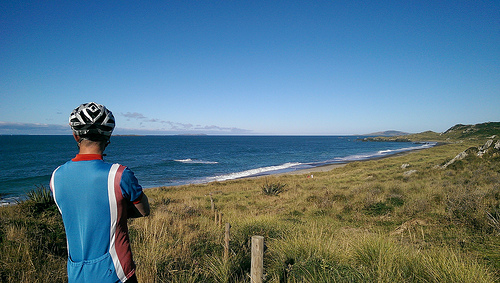 The birdlife around here is plentiful, making this an ideal spot for photographers. Because this area is so underpopulated, the birds fly quite close to you. Shags were sunning themselves on the rocks beyond and enjoying the dramatic surf.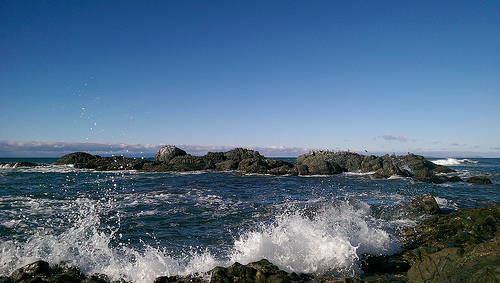 It was a magical moment when we spotted sea swallows, their angel wings making them such elegant fliers.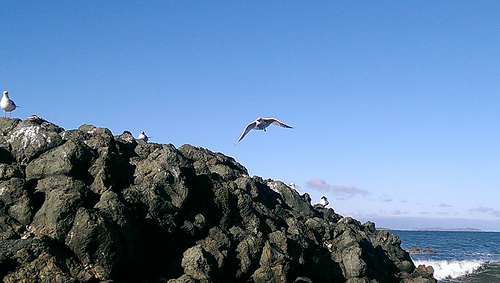 Riverton is a great little place to stay. It doesn't seem to attract the 'selfie-stick brigade. I would encourage more FIT travellers visit this beautiful piece of authentic New Zealand heartland. You'll quickly become used to being away from the crowds and that's such a sweet thing.
Happy Travelling.