Top highlights Invercargill Southland may sound like a surprising title for some. Invercargill does tend to be underrated. International travellers often miss this out, when planning a New Zealand trip. But there is lot to love about Invercargill and its surrounds. And one of those reasons, is that Invercargill sits on the southern most tip of New Zealand – so nature lovers see it as a 'jumping board' to Stewart Island. But I suspect it's also to do with the locals. If you ask for their opinion, you'll get an honest answer. If you're lucky enough to make friends with a Southerner, you can be pretty sure it will be for life!
Top highlights Invercargill Southland – What to Include
The other day I visited Invercargill again. It's hard to believe how many 'treasures' this place can now call its own. It has a number of hidden secrets. Here are some pretty compelling reasons why you should include Invercargill travel on your to-do list.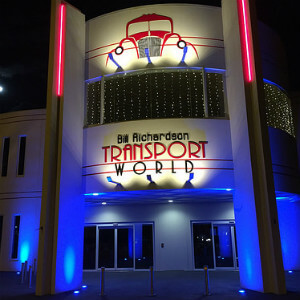 Bill Richardson Transport World for Invercargill travel
Bill Richardson's Transport World' is an absolute must-do. This massive complex has the largest private collection of its type in the world! But if you're not interested in cars, don't worry – there are other attractions in this massive complex. We guarantee there's something for everyone. There are over 300 vehicles and an awesome wearable arts collection. Families will love the children's play zones – the icing on the cake, being the Lego room. Let's not forget that the Grille Cafe and themed bathrooms are becoming just as famous as the actual vehicles!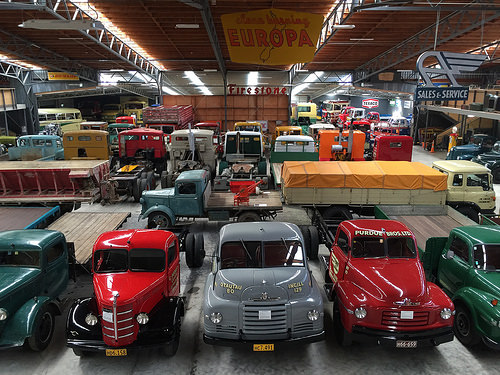 Classic Motorcycle Mecca
But it doesn't end there.  There's more – this time its the two-wheel variety. Another part of Bill Richardson's is the 'Classic Motorcycle Mecca' which is located at 25 Tay Street, Invercargill. This Classic Motorcycle Mecca has been acknowledged as a world class display.  There is a huge collection of over 300 motorcycles. Plus there is a motorcycle-related artwork from every part of the globe. This attraction can be found in two newly restored buildings within the central CBD in Invercargill. Here you'll find brands such as AJS, Ariel, Britten, Brough Superior, Harley Davidson, Henderson, Indian, Matchless and Rudge. For the purists there are also not so famous brands such as  Schwinn and Zundapp. The opening hours are from 10.00am – 5.00pm daily.
Try Dig Inn when travelling Invercargill
Now for something completely different – 'Dig This Invercargill'. This is New Zealand's very first heavy machinery playground. Take it from me, this attraction is really quite ground-breaking for Invercargill. There is only one other place in the world where you can do this and that is currently in Las Vegas, USA. People can live out their fantasies driving diggers, excavators, skid steers and bulldozers.  How cool is that! Just push and pull your way in an adult- sized sandpit! So the coming summer season is going to be very busy around here.
Southland Museum with the ancient Tuataras
For for those more focused on nature, the Southland Museum is a perfect place to visit. Its the ideal attraction for families, especially if the weather is being a little temperamental. The Southland museum is rather unique. It cares for over 100 tuatara, from new born babies to teenagers. By the way, this is where New Zealand's world famous father and grand dad 'Henry' lives. Dear old Henry is over 110 years old and he's still attracting the ladies.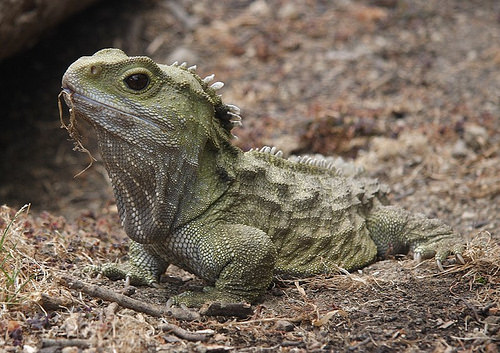 In fact, the Tuatarium has been recognised as one of the world's best enclosures. And this is because you can actually witness live tuatara thriving – all in an environment that mimics their natural habitat. And being a much warmer environment than say, other outdoor enclosures, you are more likely to see a number of these little guys here. Tuatara are cold-blooded and more active in warmer habitats, so you're more likely to see them being quite active. If you arrive after closing time, don't worry. You an see the Tuataras through the windows from the outside.  Just make sure you to to the north side of the pyramid. You'll know it, when you see it.
 The Batch Cafe Invercargill
On some occasions this week, I've been to The Batch Cafe twice a day. It's a wonderful place, with stunning food. The staff are incredibly friendly staff and need I say the coffee is divine. If chocolate berry brownies or sticky lemon slices are you're thing, you'll be in heaven.  All the food at this cafe is  made on site by great cooks and bakers.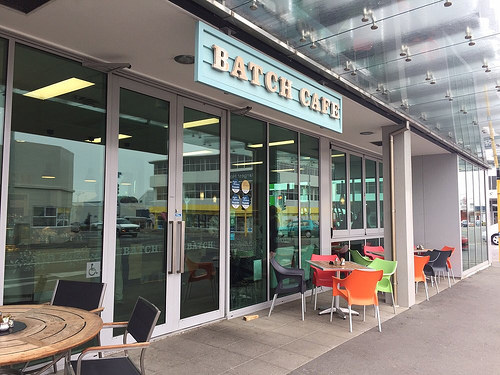 So if healthy and organic food is important to you, this is the place. I was up ready for work at 7.30am every morning and always started the day with eggs benedict.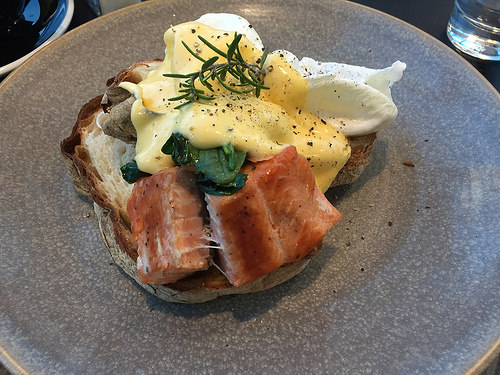 Industry Cafe Invercargill
The Industry Cafe is the sister cafe to The Batch Cafe. Now the interior of this cafe is totally different to The Batch.  Its has a  large, beautiful space with modern decor and a relaxed atmosphere. The food, like The Batch, is made totally from scratch.
Buster Crabb Restaurant Invercargill
The Buster Crabb operates from the Dee Street heritage building which has been renovated. I have to say the portion sizes are quite generous and there's a great vibe, especially in the evenings. I would happily bring my family here.
Of course, that not all the Top Highlights Invercargill Southland. Wait until you see the surrounding scenic views of of Oreti Beach, the native wonders of Waituna Wetlands and Omaui. And try to include the boardwalk on the estuary and heritage wharfs!
Happy travelling!