The best time travelling Coromandel Peninsula is in Spring. This beautiful North Island region is a place where you can pretty much wear a t-shirt all year round. At this time, there's fewer people and you'll get plenty of space to yourself on those golden beaches.
The New Zealand Spring season begins from mid-September through to November. The further north you go in New Zealand the warmer it gets. So visiting the Coromandel Peninsula in Spring or Autumn means you can unpack your swimming gear. Seriously!
I will never understand why most international travellers still visit New Zealand during the busiest months between December and February (during the peak New Zealand summer season). In my opinon the most glorious travel months are in spring and the beginning of the autumn season (March, April, May). Why? In Spring there's a beautiful energy in the air but more importantly, accommodations are not continually booked out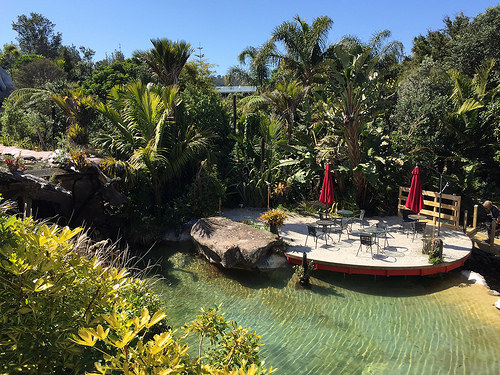 This photo demonstrates how busy it is at 'Hot Water Beach' and 'Hahei Beach'.  The crowds have not arrived yet. It's such a blissful experience for honeymooners seeking privacy and romance.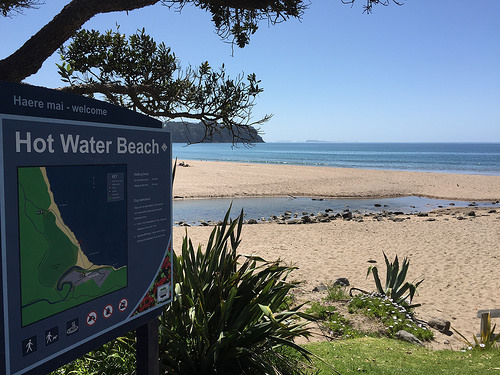 My advice? Plan a New Zealand holiday outside the peak summer holiday months. Travel in spring or autumn instead! This is especially the best time to travel the Coromandel Peninsula. You'll get to lay your towel out on an empty golden beach and…sorry, gotta go and unpack the speedos!
Happy travelling!
Michael