Read about my 3-day visit to the true "heartland" New Zealand, Southland, a region very close to my heart!
Day 1 – Travel Invercargill to Queenstown:
After my Air NZ flight arrived in Invercargill, it was so easy to pop over to the rental counter and pick-up a pre-booked rental car (definitely needs to be pre-booked guys!).
My first visit was at "Bushy Point Fernbird B&B", a small nature-focused B&B right on the Otatara coastline (hard to believe it's only a 10 minutes from the airport). This is a nature lovers paradise, perfect for keen birdwatchers.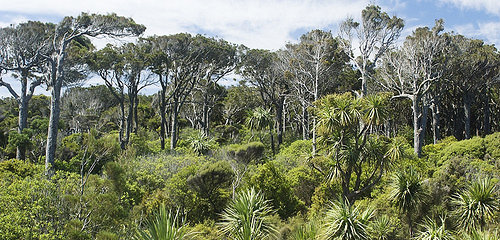 Bushy Point is the best place in New Zealand to find the extremely rare New Zealand Fernbird and it's also one of the last remaining native bush reserves in the area. After a warm welcome, owners, Ian and Jenny showed me around their 3-roomed cottage style accommodation. Then Ian guided me around the boardwalk thru the reserve. It was only 20 minutes before we saw our first fernbird sitting in the bush – what an incredible privilege! Ian told me that some birdwatchers wait for literally hours. As my own camera was not up to the task, here's a beautiful capture from renowned Southland Photographer, Glenda Rees.
After leaving  Bushy Point I headed off to Invercargill city to visit Safari Lodge, run by Trish and her husband (who I did not meet). These Southlanders have lived all their lives in the Invercargill area, except 5 years in Mozambique, Africa. So it comes as no surprise that the rooms are named "Lion Room", "Elephant Room"etc. This heritage-style building has very spacious suites and lovely 4-poster beds.

After my "Safari tour" I hit the road east to a park-like property called Beersheba Estate. Anne, the owner was expecting me and was very busy catching up before the summer season kicks in. Beersheba has 4 acres of pond and beautiful woodland gardens, frequented by native birds. This lovely property provides stylish comfort for travellers wishing to relax after a day's explore.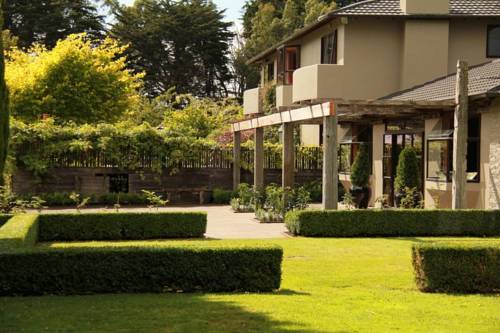 e
Finally, it was time to head back to Invercargill to catch up with my old mate, John, at the 'Buster Crabb' family restaurant. What a unique way of present a menu…on a broadsheet newspaper layout. Good food plus a history lesson – great value!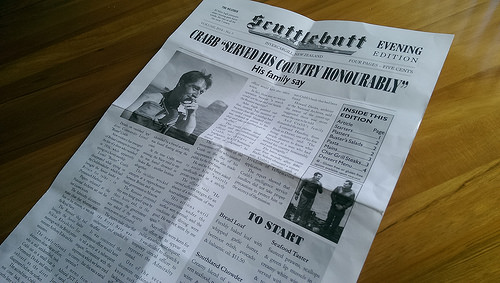 Slept like a log and just as well, busy day ahead.