It's not unusual to find some of New Zealand's specialised businesses tucked away in lovely country towns like Greytown  (only 20 mins drive from Martinborough). The Retro Room owned by Julie and Merv Saunders, restore art deco furniture using the original high quality frames and re-upholstering them in beautiful, colourful fabrics: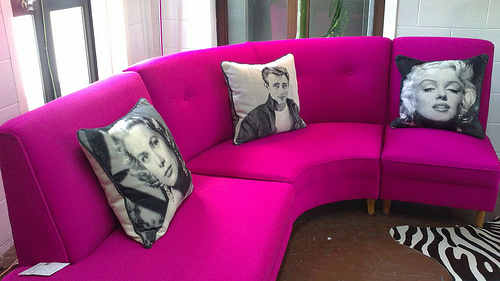 Some of my generation recall how we thought these chairs were so terribly old-fashioned after we'd moved on to  monochrome blacks and greys. I can remember actually taking beautiful chairs like these to the dump. What a fool! They're all the rage now and I want them back!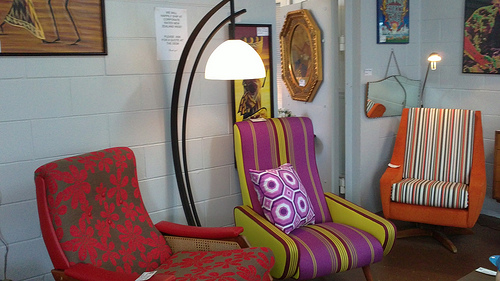 Merv's a very approachable bloke and we had a great conversation about how people have lost the eye for quality and everything has become so 'cheap' and disposable. Feast your eyes upon these Venetian mirrors – sure beats the heck out of the three-ducks-in-a-row: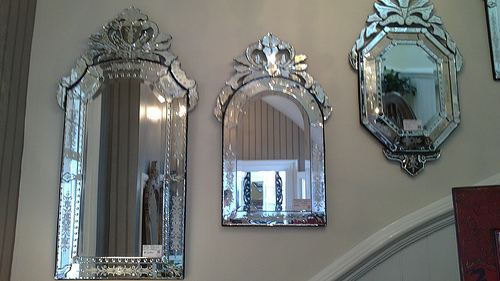 Of course Greytown is not just about finding a unique piece of furniture but also about beautiful restored heritage buildings…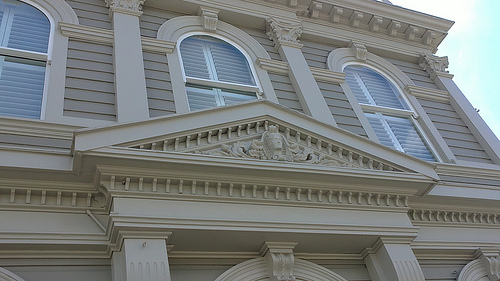 …and Marilyn Monroe.  Yep, that girl sure gets around and what man would refuse a chance to pose for a photo. So after a lot of mucking around with Michael trying different posses and ignoring pedestrians around him, this is the truly amazing result: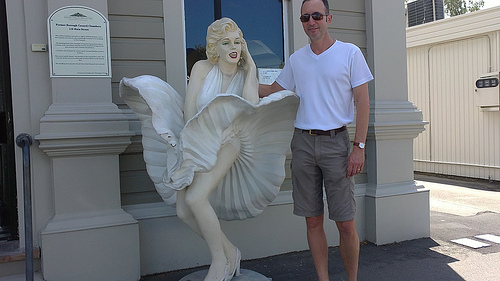 Moving along nicely, the second interior-related business we visited was Country Traders.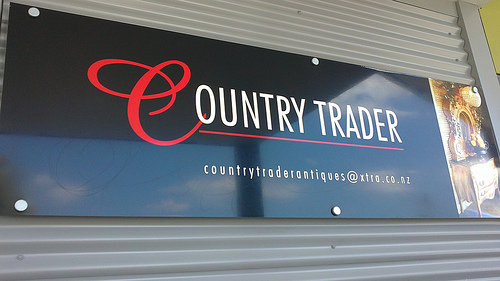 If you're looking for special antique furniture and fittings, you could spend a long time in this shop. Go on, check it out: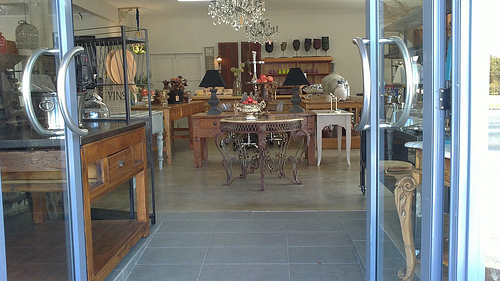 We bypassed a rather chaotic café with fabulous homemade cakes, in favour of a tidier café with a great street appearance.  It was not a wise choice but you live and learn. I have a special affection for Greytown. To me it represents rural kinship, a slower pace and a kinder world. It's definitely worth a visit.