No one seems to talk about St Arnaud. International travellers don't often visit here because they simply don't know about it.  People see photos of kayaks, lakes and mountains and think that St Arnaud must be in the Marlborough Sounds or the Abel Tasman. But in fact, it's located in the Nelson Lakes area 600m above sea level between Lake Rotoiti ands Lake Rotorua – 85 kms inland from Nelson City. See Google map. That's the start for the Lakehead Bush Walk Nelson Lakes with Water Taxi.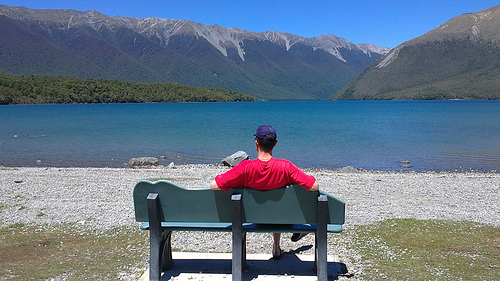 Although modest accommodation can be found, we're here purely for the nature experience where sometimes the chance discoveries are the most rewarding. We headed down to the wharf today and met the ruggedly handsome Hamish sitting in his water taxi waiting for customers.  He saw us and seized the moment. Good for Hamish and good for us!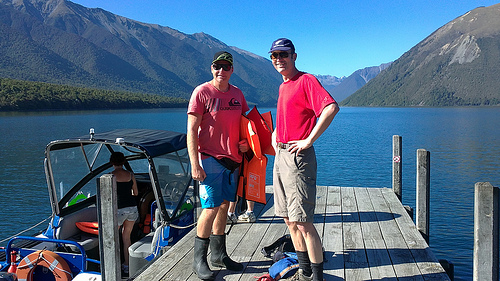 Hamish takes people to the end of the lake so they can walk back on the left side of the lake or the right. We're being dropped off at the Lakehead trail – about a 3-hour walk back. If there are four or more passengers, the charge is $25 per person and today we're lucky to be sharing the boat with another couple.
Here's Michael turning off from the stresses of business and switching on to pure oxygen…a blissful moment: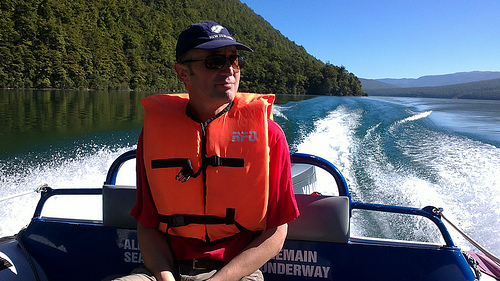 Hamish tells us to look out for Blue whales and sea-lions and to shout out if we see a mermaid…mermaids, yeah right!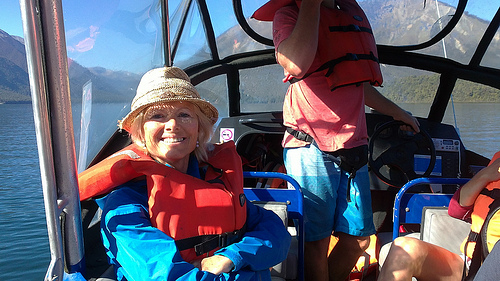 Here we are at the start of the walk and the signage makes it clear we're in the right place.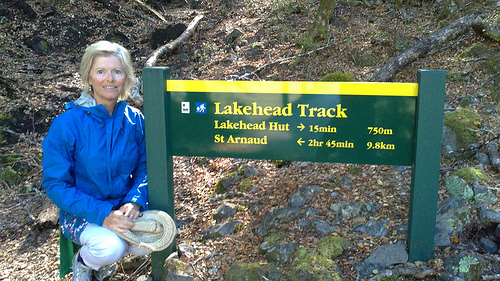 Although you will encounter a bit of a rocky terrain in places, this track is mostly gently undulating, widening in places and narrowing in others. Stout footwear is a definite must as there are some muddy bits. Mostly it's magic with bell birds and tuis singing their heart out!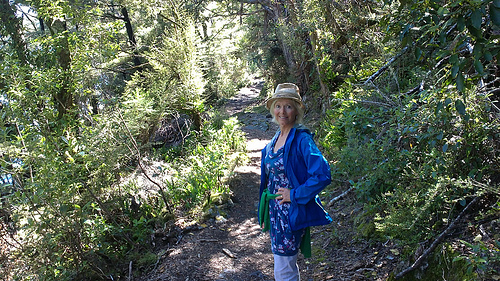 Going, going…gone. Lakehead Bush Walk Nelson Lakes with Water Taxi.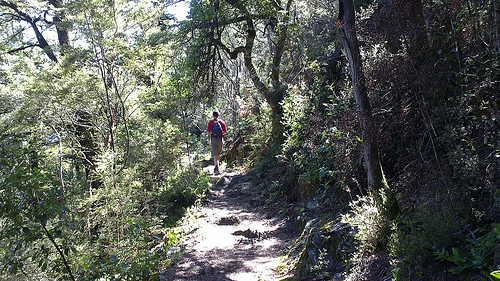 Aha, like a turtle sensing freedom, Michael's picking up the pace and making a detour down to the lake…..this can only mean one thing…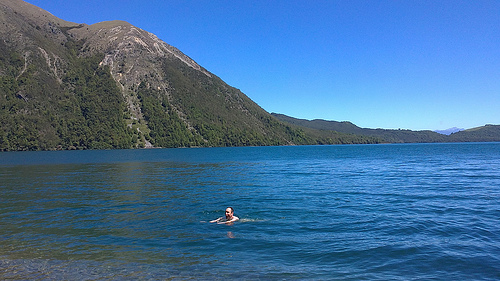 ….and what a quick skinny-dip it is! Although crystal clear, the water is still pretty cold. Back on the track and enjoying the sight of a gorgeous little Tomtit.  Chubby little guys with no neck to speak of. Time for one last sip of tranquillity before heading back home.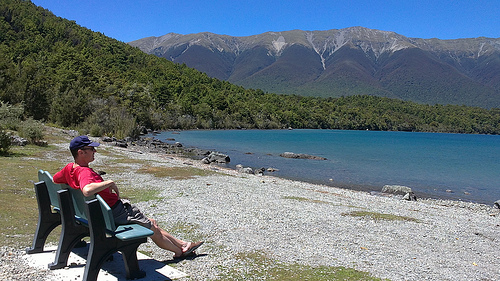 Happy travelling – at the Lakehead Bush Walk Nelson Lakes with Water Taxi!