New Zealand – relaxing places for travellers and a perfect destination for nature lovers. What's more soothing than the birdsong found in places like the Tasman Region, Te Anau, the West Coast and perhaps the most pristine of them all, Stewart Island. For beach lovers, lets just say that in New Zealand, you're never too far from a beautiful beach. After a day's tramping, bike-ride or general explore, isn't it great to return back to your accommodation for a bit more peace and quiet – combined with a dash of luxurious comfort.  If you're driving for long distances at a time, you'll definitely be able to stop and refresh at a roadside reserve complete with a picnic table.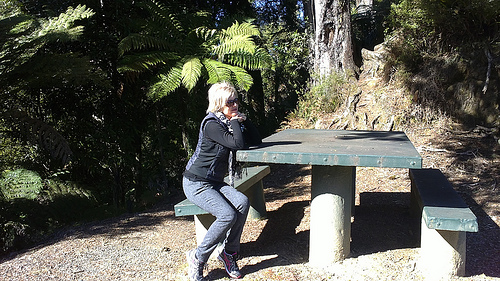 Back to the surf- now depending on the season, its very commonplace to find a semi-deserted beach or a whole beach just for yourself.  There's not a lot scrambling for towel or deckchair space here folks.  Many of New Zealand's beach are extremely safe to swim and a lot have paid professional lifeguards.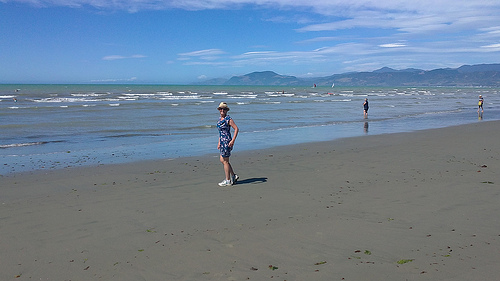 New Zealand is still underpopulated in a lot of places so for romantic, you can always enjoy a quiet golden sunset: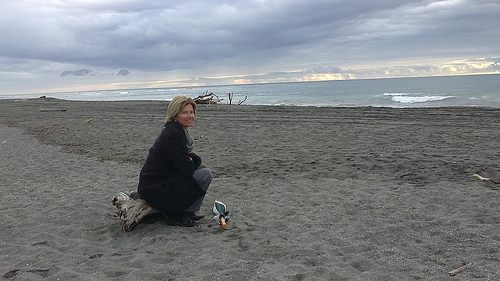 Every town, village or city seems to have a  quiet public garden or park nearby for a quick catnap before getting back on the road.
New Zealand – relaxing places for travellers – but not so much for New Zealand Travel Agents. Summer is New Zealand's busiest season – some international travellers forget to book at least six months ahead and there's a mad scamble for accommodation.  But despite this, we, as New Zealand travel agents,  must be the luckiest guys around. We live in the beautiful Nelson/Tasman region. The Tuis are our friends, we walk and cycle everywhere – bike tracks and hills are right at our doorstep. Michael would like to add something at this point, but unfortunately he's otherwise engaged.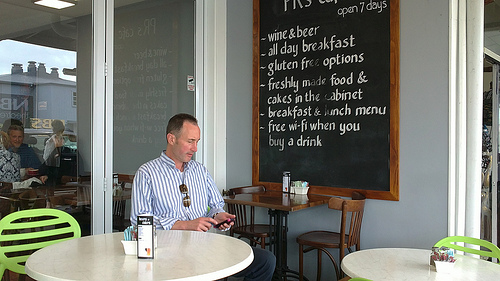 Ok, he's free now. NO, let's just leave him to enjoy a few moments of tranquillity in our beautiful corner of the world.