Sylvester is probably the most photographed Llama in the country. This gorgeous looking boy is part of a very unique Llama Trek in Kaikoura New Zealand. On this Kaikoura discovery, we learnt a lot about Llamas and were treated to some very spectacular Kaikoura scenic views.  Yes, Llamas are very sensitive and should not be ridden.  The idea is to lead and walk along with them as part of a team. Its all about body language. They react to raised voices and sudden movements of alarm.  If you're going to do this tour, it would pay to take heed of this very useful. Say hello to Sylvester: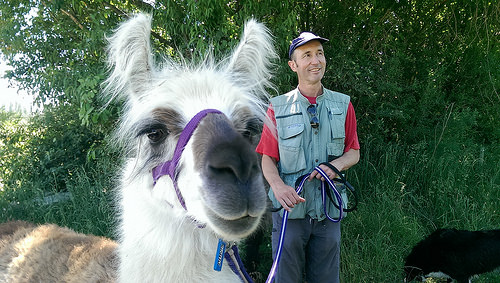 We chose the one-hour 'teaser' to learn about what Llama Trekking was all about. First of all, you need to be a true animal lover. And most people will love the close interaction with these doe-eyed lovelies.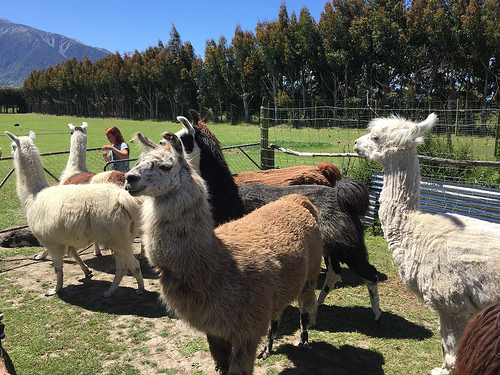 We were very curious as to what makes Llamas 'tick'. They're actually very intelligent creatures and they never forget!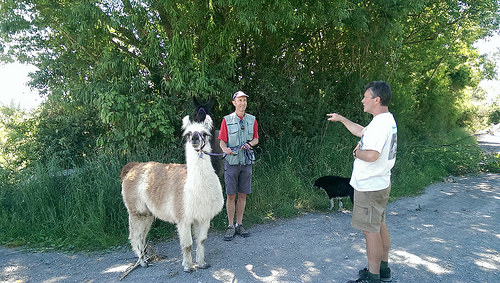 Also included on the half-day trek is a stroll the beautiful coastal walkways and a visit to a restored Whaler's cottage and museum. And there really is no more effective way of getting rural views and views of the beautiful Kaikoura mountain range.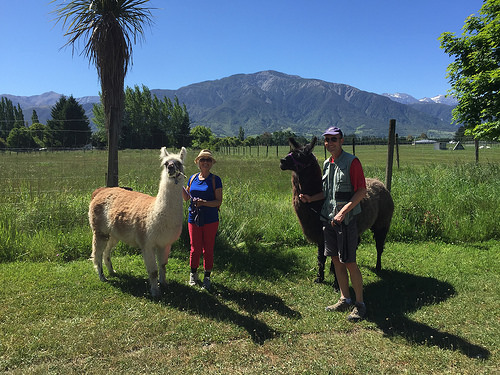 Everyone is allotted their very own Llama (actually the Llamas do the choosing) and then you're invited to walk along beside them holding onto their lead. The load that Llamas are permitted to carry, is a small saddle bags. These bags contain a picnic lunch and homemade treats for the tour. Here's one happy customer bonding with their Llama.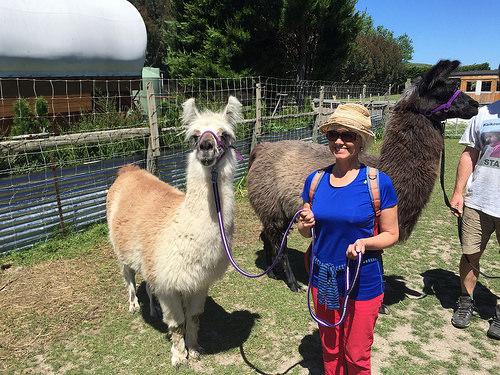 With the half day trek, you'll be collected from the Kaikoura I-site carpark. The carpark is centrally located in the Kaikoura township. Families with older children will love this tour and you'll be well looked after by Kevin and Lynn who are passionate about Llamas.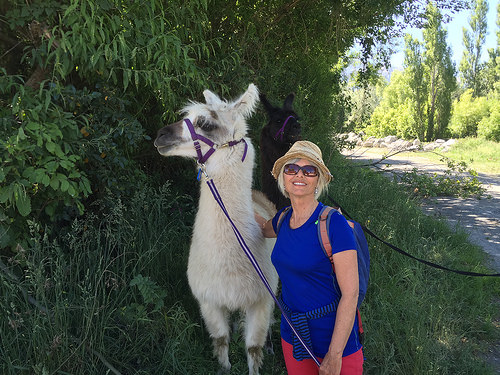 Missing Sylvester already.
Happy Travelling!