Blenheim, not only famous for great wine.
While travelling and working, we're discovering exciting and new accommodation options. The dynamic Rose Montgomery hosts the lovely Montgomery's vineyard cottage. What Rose doesn't know about the Marlborough area, isn't worth knowing. When she asks if we know about French Fields, we shake our heads. Rose makes a quick phone call and suddenly we're heading up the road to meet Ruth Struthers, owner of the luxurious French Fields.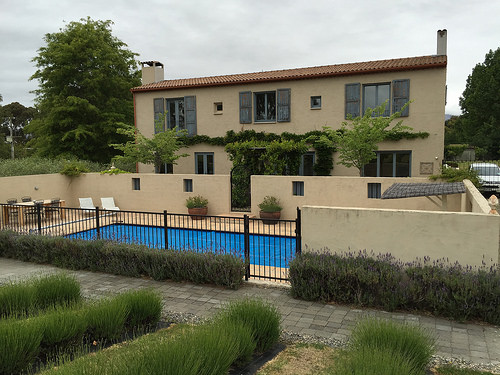 Ruth's property is purpose-built in the French Provencal style and located in endless fields of Lavender – the same lavender used in the beauty products for her three luxurious honeymoon suites. The 3-course breakfasts menu sound scrumptious. The romance of this beautiful property is sure hard to beat. Here's me with Rose and Ruth enjoying the view.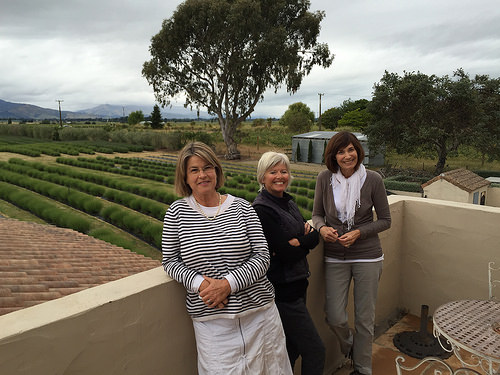 In the spirit of inclusion, here's another photo with Michael – only because the red jacket adds a bit of interest.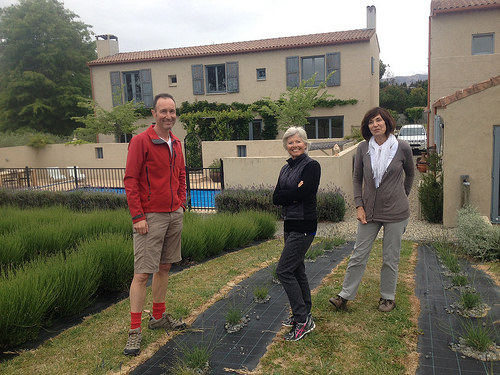 Why travellers visit Blenheim, South Island NZ
We enjoy good quality, nourishing food, so on Rose's recommendation we chose the Rock Ferry Winery Café for lunch. We should have booked, as it was busy when we arrived. The wait staff were determined to find a solution and they did. Here's Michael trying to follow the-chew-slowly rule…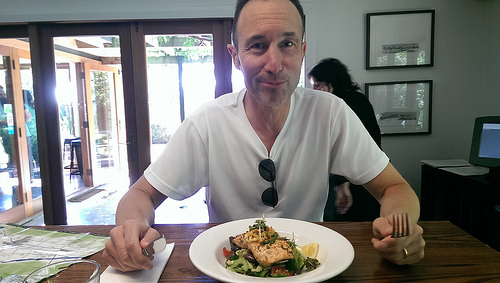 …I'm content to linger over the white-fleshed Tarakihi and all the other pretties on the plate.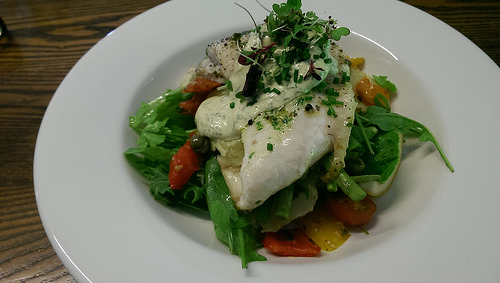 Blenheim is a great location for lifestyle travellers – people who love premium wine and the comforts of life. This has been a great day and a positive one.  Right now, I'm a 'happy camper' (figuratively speaking of course).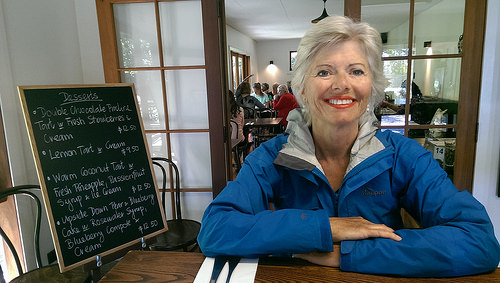 Happy Travelling!