Abel Tasman Eco Tours has a great company slogan "Open your eyes" Owner, Stew Robertson, has these words written on his boat and t-shirts. It's a great way to show his passion for the Abel Tasman National Park .
Abel Tasman Eco Tours  – Golden Future Boat
Abel Tasman Eco Tours has gained popularity with international travellers genuinely interested in eco adventure. There are 4 different tours on offer. We chose the Golden Future Boat day tour, starting from the Marehau boat ramp. This is a small group tour with a maximum of 14 people.
The photos in the Abel Tasman Eco Tours brochure are true to life. Heading out to the open sea, the emerald green of the water was striking! We came across a school of curious Dusky Dolphins. What a moment that was.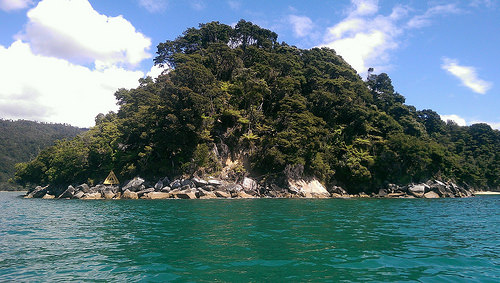 Abel Tasman Eco Tours – inlet explore
Larger boats don't have access to the idyllic inlets along the coast but Abel Tasman Eco Tours do. These are the areas we managed to get a close-up view of Eagle Rays gliding elegantly beneath us. There were a number of very relaxed fur seals chilling out alongside the boat.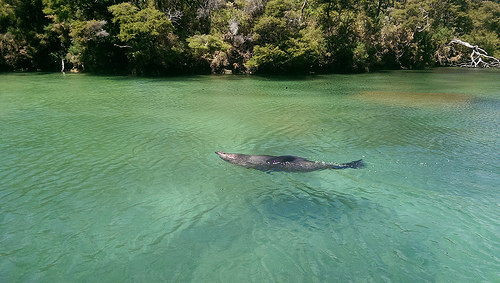 There's very little sea traffic in this paradise. And the local operators you occasionally meet on the journey, happily share information of the day. This kayak guide stopped for a interesting chat just before we exited the inlets.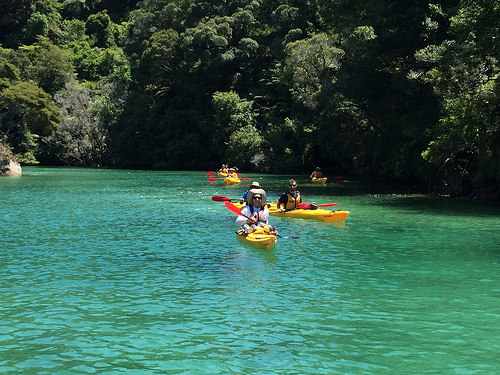 Stew's knowledge is impressive.  Throughout the tour, he was able to answer every question fired at him.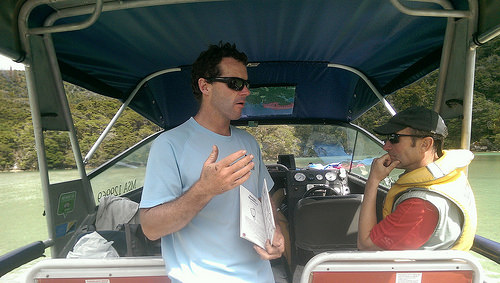 We stopped at Sandfly Bay for lunch and a forest walk.  Silver ferns (Pongas) feature all along the track here. They're nature's street lamps, glowing in the dark, showing the way back.
Abel Tasman Eco Tours – Forest Walk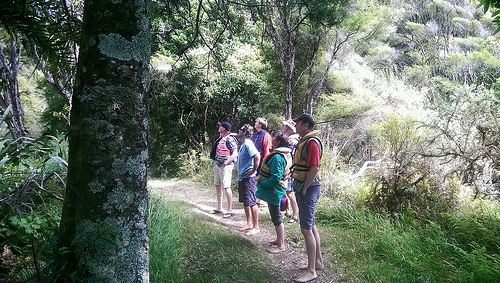 This waterfall provided a welcomed moment of serenity.
Stew was determined to find some whitebait and after a bit of wading around, he found some of this New Zealand delicacy…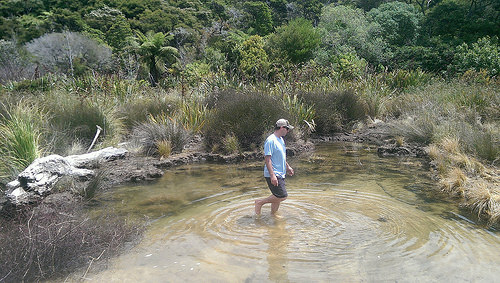 …plus some rather impressive jellyfish.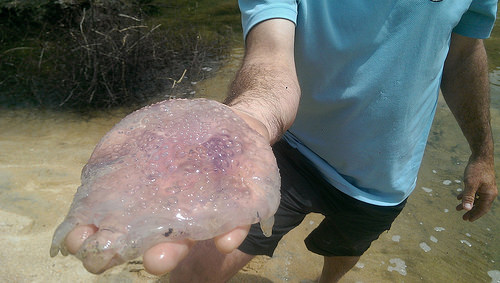 Abel Tasman Eco Tours helps in conservation projects and pest control programmes. Stew knows where to find those cute little Blue Penguins, gannets and cormorants.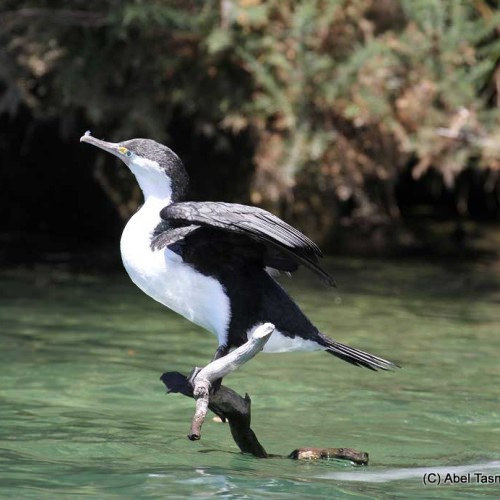 Flexibility is the key to a good eco tour.  Stew was able to change the plan at any time to suit a particular request. And that made all the difference.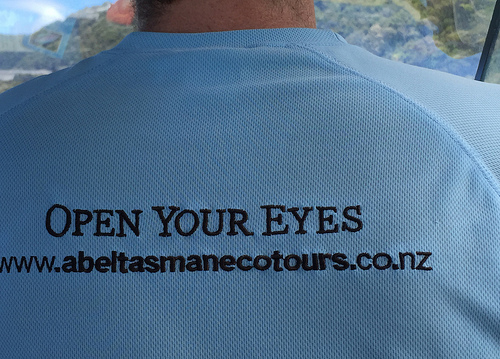 View other travel blogs on the Abel Tasman region:
Happy Travelling.