Over 25 years ago, Michael was based in Auckland in his previous life as a tour guide. Since that time he's often visited New Zealand's biggest city and each time the old memories resurface. These are his suggestions of Auckland top 10 things to do and see.
1. Mount Eden or One Tree Hill:
It's worth either walking or driving up these two volcanic cones to get panoramic views of New Zealand's largest city. It gives you a great perspective of scale and various landmarks. Its also a great photo opportunity.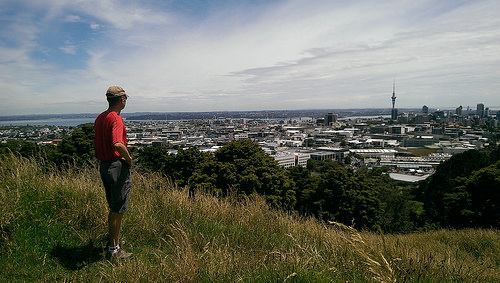 2. America's Cup Village and Viaduct harbour area:
As the "City of Sails" Auckland provides great aquatic adventures. Go sailing with Explore NZ, either by yacht or in a "real" racing boat.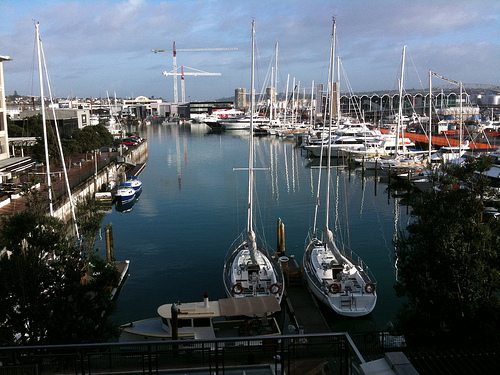 3. War Memorial Museum and Auckland Domain:
The War Memorial Museum has a fabulous collection of Pacifica & Maori exhibits. There's a beautiful Marae inside and its very atmospheric. You'll be moved by the war memorials and the Holocaust section, both of which portray the power of the human spirit to triumph. Give yourself at least half a day to get the full impact of these exhibits.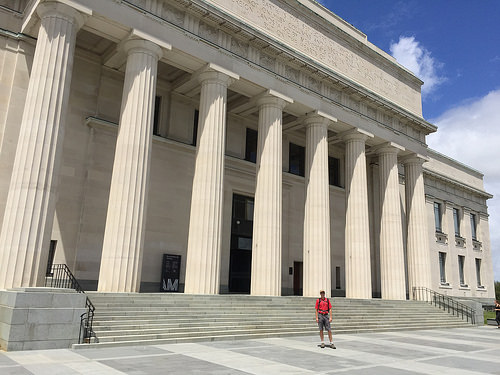 4. Auckland Art Gallery:
This Gallery is huge and it really does take time to see everything. There are modern, avant garde and classic exhibitions on show. Plus there are interactive displays such as the light laser exhibit where you can test your dancing skills: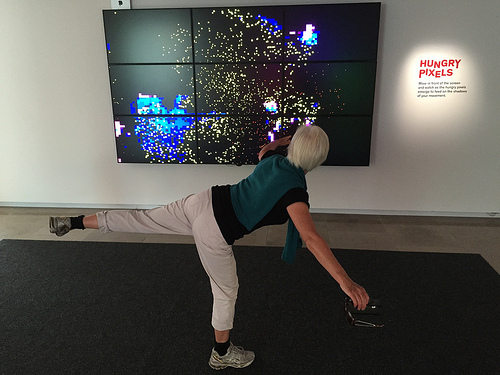 5. Devonport Historic Village:
If you want to escape the pace of downtown Auckland, take a boat road out to the pictuesque Devonport Historic Village. The trip out only takes 12 minutes by Ferry from the CBD.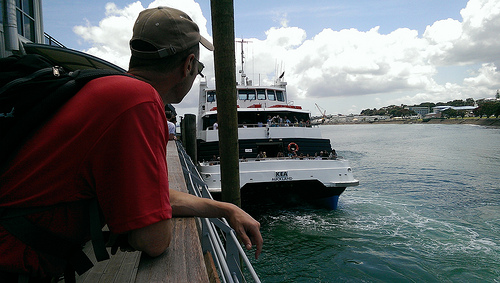 You'll get a great view of downtown Auckland, as the ferry retreats away and there are great viewing opportunities from the lower and upper deck.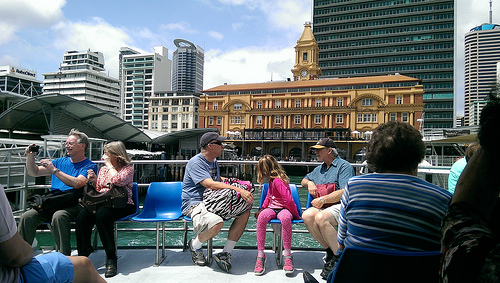 Devonport Village is beautiful with a rural feel and relaxed vibe. Here, you can explore beautiful beaches and cafes. Take a short climb to Mt Victoria and admire the  gorgeous displays of Pohutukawa blossom. The views are magnificent from here.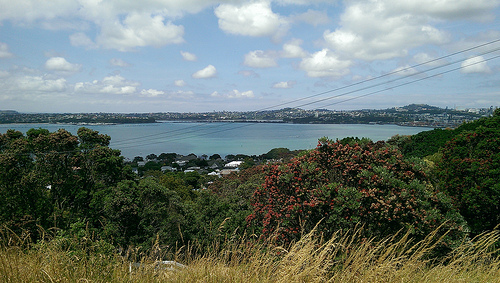 Great options for unique shopping and good dining options.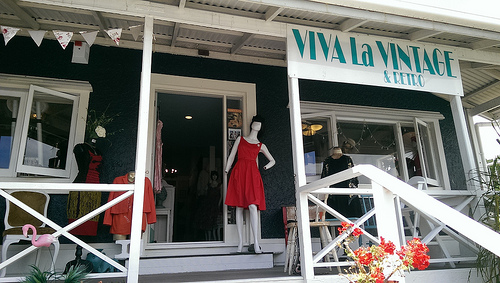 If you go further up the main road, on the left you'll see a restaurant/café called Corellis, an Italian style family restaurant and its very popular.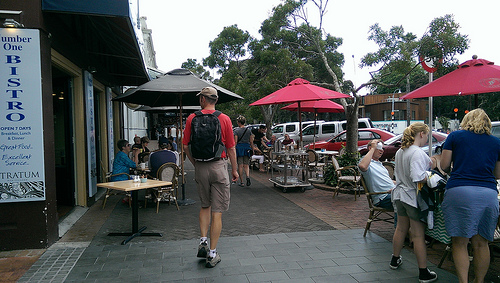 And if you're eeling energetic, try exploring the area by Segway from Magic Broomstick (Segway) Tours or  hire a bike from Cycle Auckland located in the Devonport Ferry Terminal. Hire a scooter from Scootours Devonport.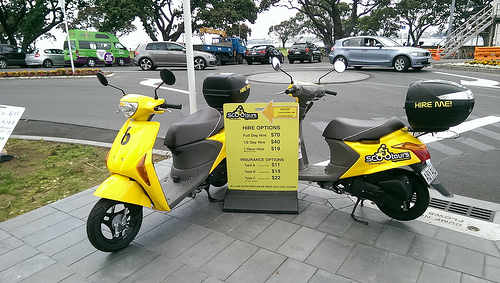 Devonport has a very popular Beach front lined with enchanting old restored villas.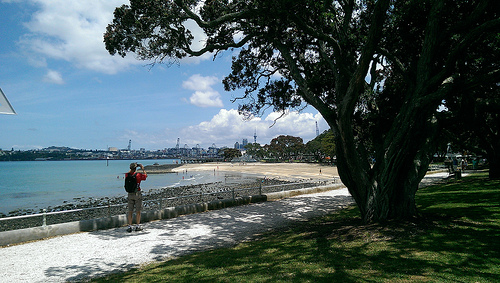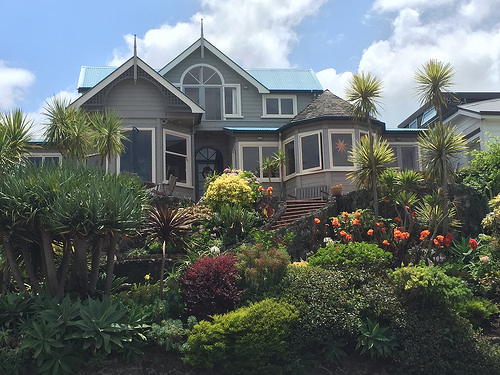 6. Kelly Tarlton's Underwater World:
If you're travelling with children, the whole family can be entertained at Kelly Tarlton's Underworld World. It will give the adults a much welcomed break to also kick bank and relax.
7. Sky City Tower:
If you do't have a fear of heights, climb the Sky City Tower for views over Auckland City. Adrenaline junkies love travelling in the glass-fronted lifts to the viewing platforms and testing their nerve with a sky-walk round the pergola or a sky jump off the Tower!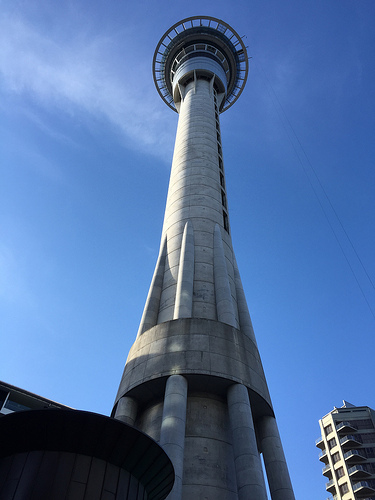 8. Waitakere Ranges and Westcoast Beaches:
A comprehensive explore of these areas are best done with a local tour company/guide. Muriwai and Piha Beach are very beautiful and well worth a visit, but if you're up for a swim, be sure to keep within the flags.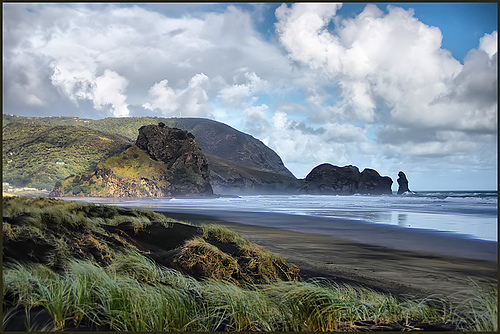 9. Waiheke Island:
This beautiful island is only a 40min ride by Ferry from Auckland's CBD. It's top of the list for stunning red wine and relaxed island lifestyle. For an indepth explore, you really need a car. We suggest joining a wine tour or a private guided tour where you can relax while being driven around and shown some very special wineries and scenery.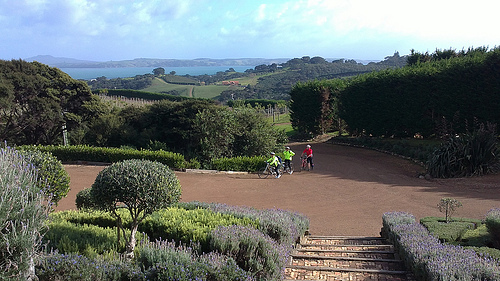 10. Auckland's restaurant and cafe scene:
If you're serious about coffee and world-class cuisine, downtown Auckland is the place to be. There are too many cafes and restaurants to mention here but let's just say you'll be impressed with the options. There's Sean Connolly's restaurant, The Grill, The Depot, The French Café, The Grove…oh and let's not forget Monsoon Poon, our fav.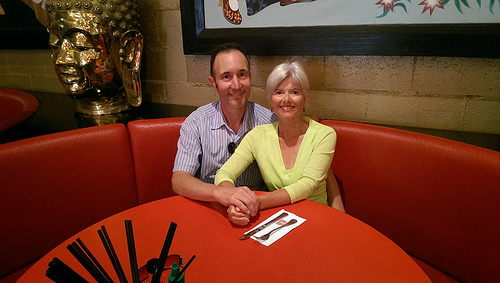 The suburb of Ponsonby is renowned for it's excellent range of quality ethnic restaurants. Personally, I love the smaller, locally owned cafes outside the CBD (not the coffee house chains thankyou!). You'll find great bread at Olaf's Artisan Bakery & Cafe in Mt. Eden. (Germans, take note!)
Michael's list of Auckland top 10 things to do and see is just a fraction of what Auckland can offer the overseas traveller. Accommodation comes at a price but the hotel options are numerous.
Happy travelling in Auckland!