We're not that keen on staying in Central Auckland. Mt Eden suburb near Auckland is a great alternative and only 4kms from  downtown Auckland. We stayed in this beautiful century old Villa located in the leafy suburb of Mt Eden. It's a great base for Mt Eden suburb attractions in Auckland.
Eden Villa has been beautifully renovated. The interiors are furnished in the classical style with gilt-edged mirrors and rich textures. When I opened the door to our suite, I know we'd come across a great find.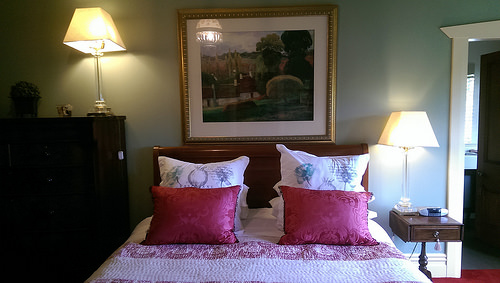 Hosts Christine and Antony are are well travelled Kiwis who anticipate challenges and deal with them in advance. They don't normally take children, however on one particular night they did. They anticipated our need for peace and quiet and had planned accordingly before our arrival. The families ate in the large kitchen where guests usually breakfast and we were placed upstairs in an intimate sitting room with views to the flowering hydrangeas below. Spode China, silver cutlery and crystal glasses graced the breakfast table.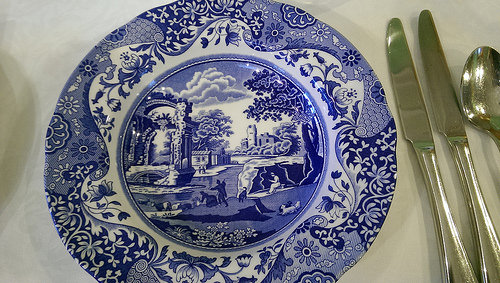 And because it was Christmas, the added special festive touches.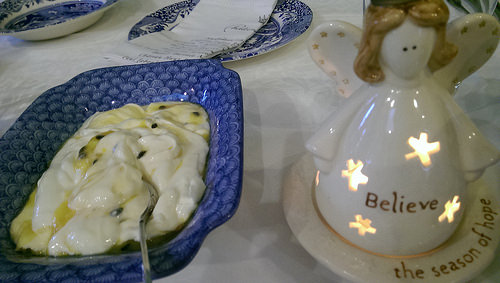 Ghastly supermarket cereal brands are banned here folks! Homemade muesili and preserves and fresh strawberries were the order of the day.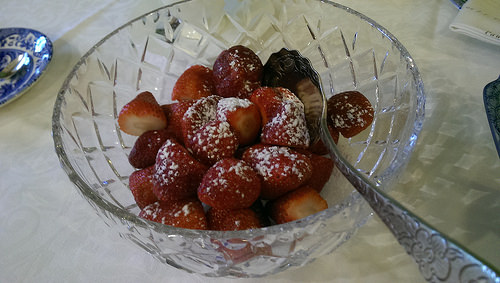 Christine and Antony they love celebrating Christmas, the whole house is decked out in Christmas finery…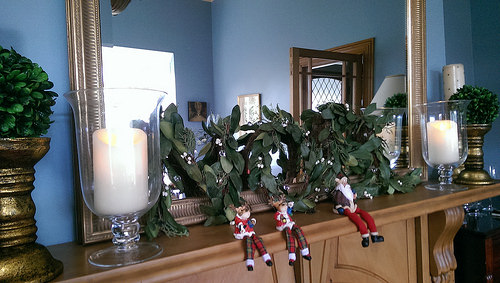 They are inclusive hosts, encouraging a casual atmosphere where guests are free to utilise the whole property. If you stay here, you may find yourself transported back to childhood memories of a large wooden-floored kitchen with a massive dining table and real honest-to-goodness conversation.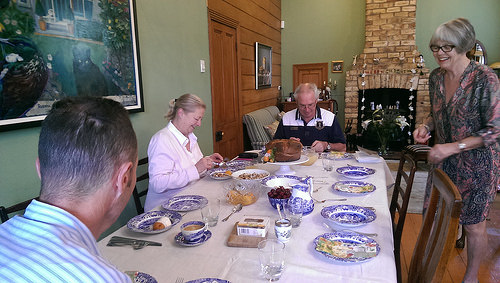 From Mt Eden, Downtown Auckland is easily assessed by a reliable bus service. Eden is a full of gorgeous old villas and beautiful trees and free from generic shop franchises. The little Deli up the road is full of quality food – beautiful salads, cheeses and cakes. The Mt Eden café & restaurant scene has a great vibe and a welcoming place to socialise. I've enjoyed my stay here.
Happy Christmas travelling!