I've had a week of 'witch' hair and unflattering conversations with the bathroom mirror. I miss the comfort of my super-king bed. I'm also tired of living in an apartment complex with the constant sound of doors slamming and heated conversations (not to mention those outside our apartment). Today we moved on to a cottage stay to for more personalised New Zealand hospitality – it's all in the welcome!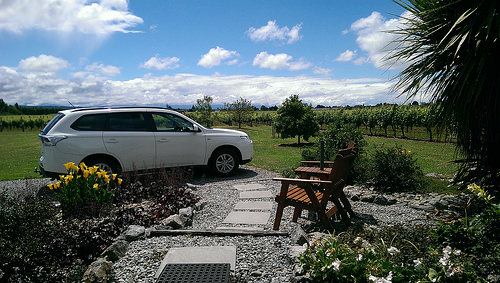 Barnicoat Cottage is set among 9.2 hectares of vineyard as far as the eye can see.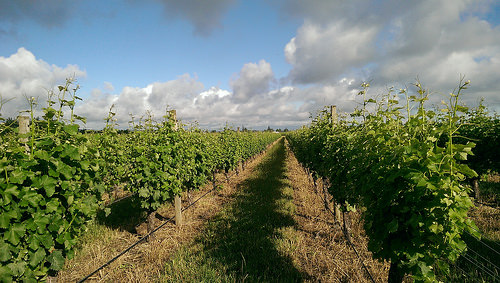 It's a fine example of New Zealand hospitality – it's all in the welcome!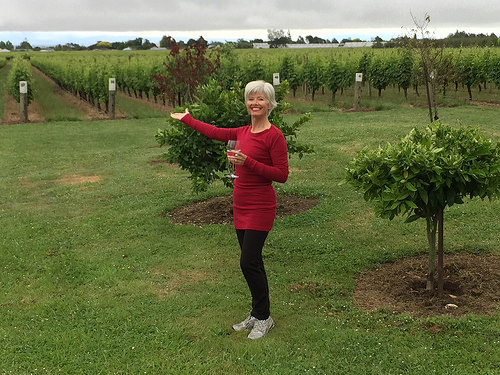 Barnicoat Vineyard Cottage, a 'couples' retreat located in Hope, a rural area in the Tasman district of the South Island. But it's still only 4-5 kilometres from the nearby Richmond shopping centre.
Owners, Marilyn and Stu Robinson, live next door to the cottage. Although strangers when we first meet, Marilyn's welcoming hug warmed my heart. Michael's the only person I've spoken to all week and it's so nice to be able to chat with another female. I can't wait to look through the cottage.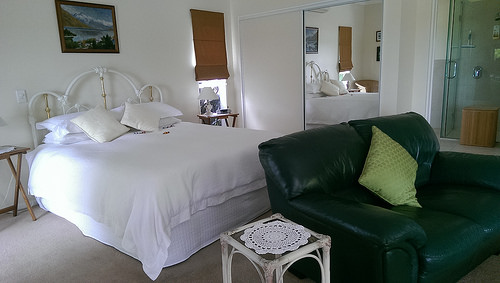 These amateur photos don't do justice to the level of comfort that Marilyn's provided. The cottage is impeccably clean. The jacquard duvet cover is dazzlingly white, as are the matching pillowslips and those marks you see on the coverlet, are actually a scattering of Cadbury's Roses chocolates. On our travels, we occasionally stay in accommodations where every expense has been spared, but not this one. There's a modern expresso coffee machine, fresh eggs produced from the Barnicoat free-range hens, condiments and a complimentary bottle of chilled Sauvignon blanc.
As our first day slides into evening, we sit outside, watching the Barnicoat geese stroll by. What a sweet life!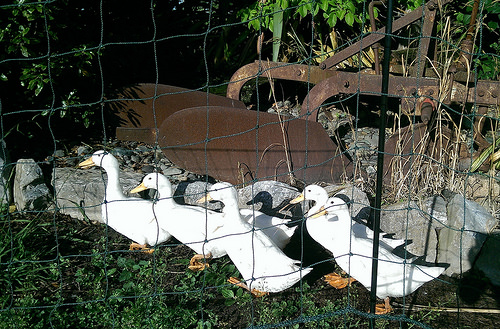 In the early evening the sound of bellbirds dominates and when night falls, you actually see shooting stars! It starts with the welcome and it doesn't get much better than this one. Good old New Zealand hospitality – it's all in the welcome!
Happy travelling.