Ferry Travel – North & South Island New Zealand
New Zealand is made up of the North and South Island and the much smaller Stewart Island. The main traffic occurs between the North and South Island. Ferry services operate 4-8 times per day throughout the season. There are two main ferry companies – the Interislander run by Kiwi Rail NZ and Blueridge Ferries which is privately owned.
The Interislander has a much larger capacity for vehicle loads. The main ferry terminals are located in Wellington and Picton harbour.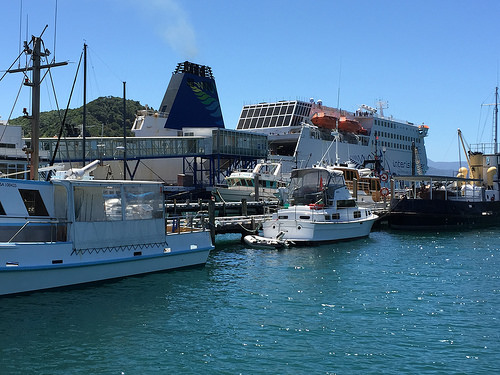 Passenger Travel only – how do you check-in?
Most major rental car companies (Avis, Budget, Europcar, Hertz and Thrifty) provide a facility whereby customers can leave their rental vehicle at one ferry terminal such as Wellington and board the ferry as a passenger. They can then collect another rental car at Picton (or vice versa). Logistically this makes sense and also complies with insurance policy issues.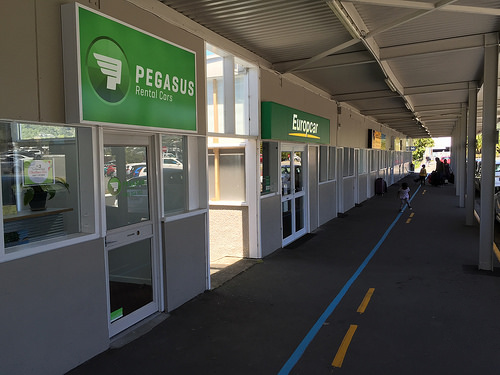 The key advantage here is that you don't incur additional costs to transport a vehicle across. If you have to exchange rental cars between the North and South Island, the check-in process is similar to that of an airport. Park your car at the ferry terminal, return the key, check in your luggage and walk onto the ferry. Once you arrive at the other side, uplift your luggage, walk to the rental counter and get another car.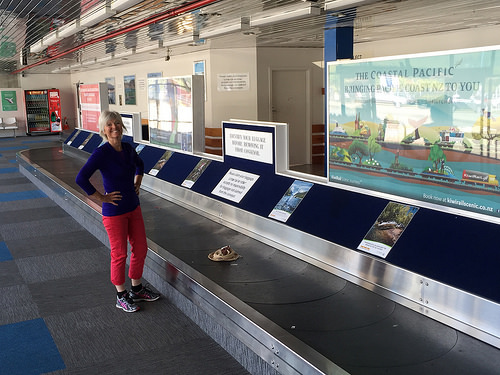 Passenger Travel plus Vehicle
Some smaller car and motorhome rental companies do not allow drop-off/ pick-up at ferry terminals as they don't have depots in Wellington and Picton. In this case, you'll have to take the vehicle on-board yourself. The key advantage here is that you can avoid unloading and reloading your luggage between cars. However you will need to purchase an additional ferry ticket for your vehicle.
Check-in process
It's very important to know the length and height of your vehicle before checking in. These details are requested when the Ferry reservation is made. Generally a standard car goes up to 5.5 metres in length and thereafter the cost increases for each half meter of length. Check-in time for vehicle crossings is at least 1 hour prior sailing (try to be at the terminal for check-in at least 90 min prior sailing).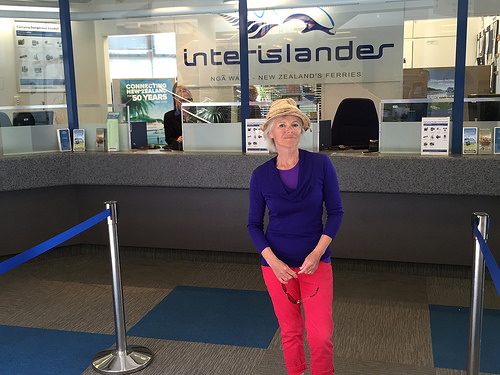 When do the Ferries sail and how long does it take?
The first Ferry crossing starts at 5am and goes through to after midnight. Handy Hint: the night ferries are used mainly for heavy trucks. Remember you are solely responsible for driving your vehicle onto the ferry and large trucks can be intimidating in a confined space. The crossing takes 3 hours and 15 minutes, but varies according to weather and sea conditions in the Cook Strait. Note: Prone to seasickness? Take medication one hour before sailing.
What to do on the Ferry?
While onboard the ferry you can enjoy a range of entertainment (e.g. cinema), restaurant/ cafe and sightseeing opportunities. A playground for children is also handy for parents who also need to relax.
Travelling by ferry between the islands of New Zealand can be an exciting journey over Cook Strait and through the Marlborough Sounds of the South Island. The Ferry Terminal, rental car companies and the Kiwi Rail train are in close proximity and staff are very helpful.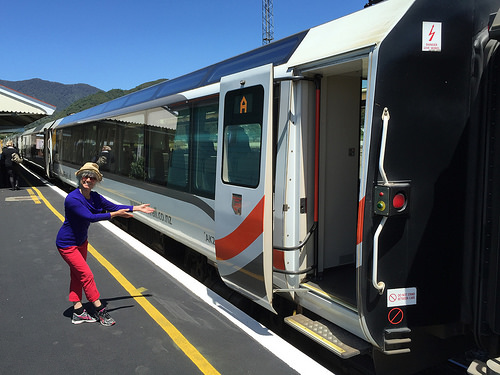 Most travellers find this a pleasurable experience with stunning scenery to be enjoyed on the way.
Happy Travelling