When it comes to the easygoing alpine town of Wanaka, its breathtaking lakefront view is pretty hard to beat. Just a one-hour drive from Queenstown, Wanaka should definitely be on your itinerary. A good way to think of it is as Queenstown's more laidback cousin. This isn't really the destination for partying hard in; Wanaka is all about chilling out and partaking in the picturesque nature experiences of the region. In this post, we explore the incredible tranquility of  Mou Waho Island!
Exploring Lake Wanaka's Islands
The islands of Lake Wanaka are actually one of the town's best-kept secrets – and they are hidden in plain sight! A lot of travellers simply don't realise that all but one of them can be visited either on an organized tour or independently. This is a great way to see the area's spectacular alpine scenery from a different perspective. The photo opportunities are just extraordinary!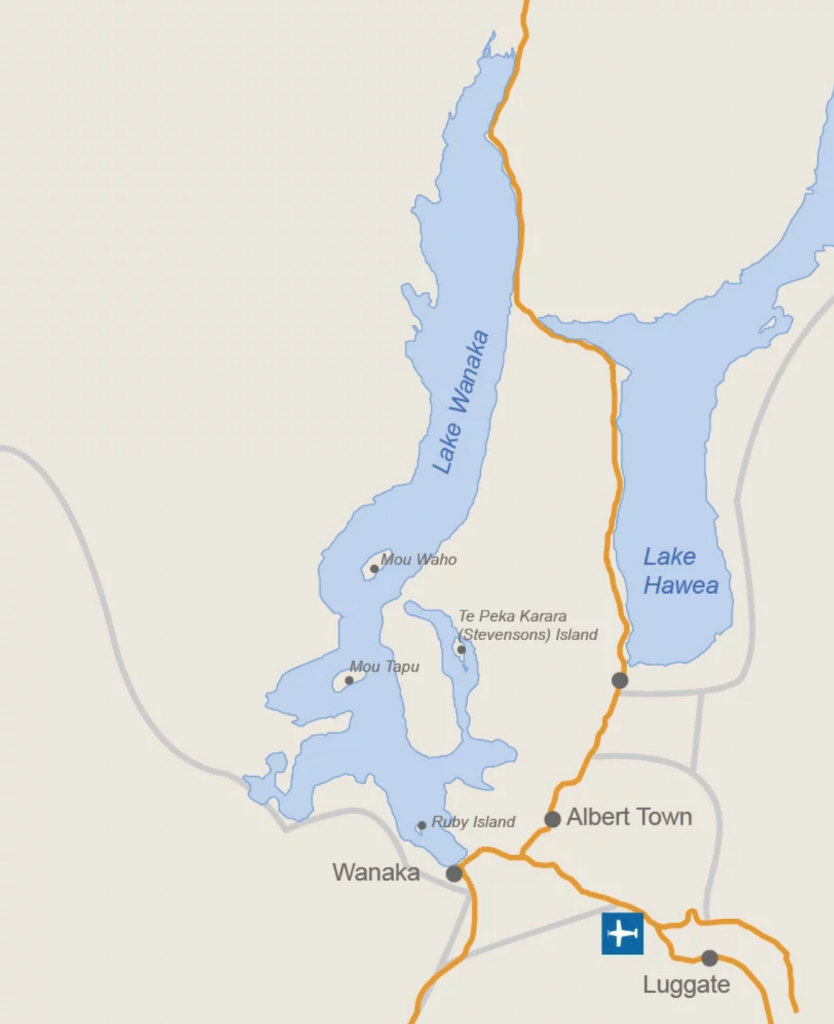 The Options:
Ruby Island – This island can easily be seen from the main town, as it is only 1km from the lakefront. This makes it one of the popular islands to visit, as it can be reached by kayak in less than an hour. This kayak trip makes for great half-day activity during your time in Wanaka, as rentals from the lakefront are very cheap. Ruby island is even home to its own BBQ, which makes it a fantastic picnicking spot! If you want to do this during your visit, it's best to go early in the morning before the wind picks up. Kayaking across the glass-like surface of Lake Wanaka is a breathtaking experience!
Mou Tapu – This island is totally pest-free, as the lake formed a barrier against mice and other predators. This makes it very important to conservation efforts, as many endangered plant and animal species have flourished here unhindered. It can't be visited on any tours.
Mou Waho Island – This is definitely the best of the bunch. Mou Waho Island is the largest at 120 hectares and has been pest-free since 1995. Since then, native flora and fauna have flourished. The buff Weka (one of the cheekiest birds you will ever encounter!) was transferred here in 2004, and is now part of a thriving population of native birdlife. Mou Waho Island is a joint project managed by DoC and the local Wanaka community, who have worked hard to ensure that the island remains free of any threats to the ecosystem.
Note: With the exception of Ruby Island, the rest are all managed by DoC (The Department of Conservation). This means that dogs cannot be taken on the island, and that there is a total fire ban in place all year round including in campsites.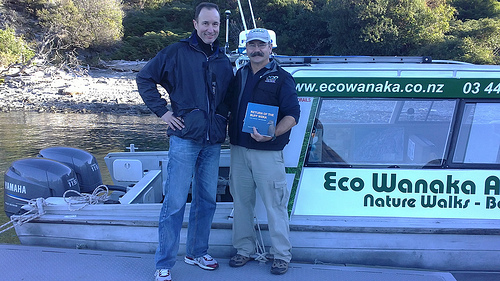 Visiting Mou Waho Island with Eco Wanaka Adventures
Mou Wahu Island doesn't have any public ferries on a schedule, meaning the only way you can visit is by joining an organised tour. Eco Wanaka Adventures are the real experts in running eco-tours in the area. Best of all, they take conservation very seriously. Their unique agreement with the Department of Conservation allows them to run tours to Mou Waho Island, allowing travellers the privilege of exploring this remarkable project. Best of all, they advocate for an extremely hands-on approach to conservation by getting visitors involved in their efforts. Every visitor to the island gets to plant a native tree on its shores! It's an amazing feeling to think that you have added to conservation efforts by visiting somewhere, rather than taking away from them. It just shows how tourism doesn't have to be destructive!
Lake Wanaka Cruise and Mou Waho Island Nature Walk
The only requirements for this eco-tour are an average level of fitness and a love of nature! Our tour was taken by Chris Riley, the founder of Eco Wanaka Adventures. His handshake is a real bone-crusher! Not surprising for a man who has lived an active life diving, sailing and trekking his way around the world. He has been involved in very hands-on tourism since the early 80s and has all the great stories to show for it!
The best thing about this beautiful wilderness is that it's just that.  Absolutely nothing for miles. Just native birds, bush, and views that'll make you gasp. Chris imparts his extensive knowledge of Mou Waho Island with enthusiasm and humour.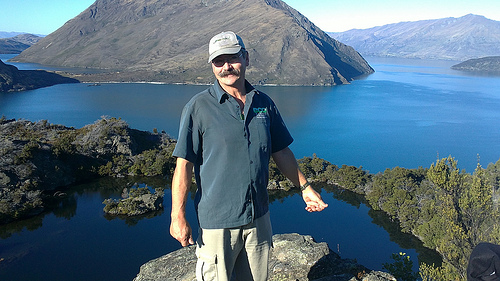 Learning About Native New Zealand
Guess what? I know the difference between a Manuka Tree and Kanuka Tree. I'm not telling! (Hint: it's all in the size of the balls.) It was very enlightening to hear about how resourceful the Maori were on Mou Waho Island. They used the fibrous part of the Lancewood plant for their famous tattooing – a combined artist's tool & antiseptic! We reach the summit and silence – except for the pure notes of the bellbirds. I can't begin to describe the glistening jewel of the sea that awaits visitors on this trip. It has all the peace of the archetypal island paradise. Just for this moment, it belongs to ME. All too soon, we're making the descent back to the base.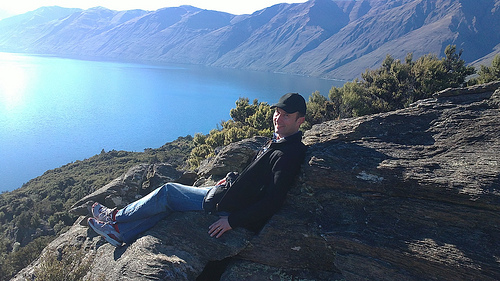 Chris plants a tree, then unpacks our lunch at the picnic table. It's big enough to feed the local rugby team! Then, something funny happens. A cheeky and very curious Weka decides to inspect our provisions. It's very charming until it snatches a plastic bag out of a lunchbox and takes off. Chris is in hot pursuit! After much squawking (the Weka's pretty vocal too!) Chris appears out of the bush waving the plastic bag triumphantly over his head. But the Weka-the-Pecker wasn't giving up without a fight. The tables are turned, and now Chris is the one being chased! But the winner is Chris, doggedly determined that no rubbish be left behind on his island paradise in New Zealand. What a sweet journey it's been!
Happy Travelling!