You don't have to be a golfer to enjoy the upscale Millbrook luxury Golf Resort Queenstown. We spent 4 days at this 500-acre property. And its only a 10 minute drive from Central Queenstown. Its like entering a new world when you turn into the Milbrook Entrance.  As it turned, it proved to be the perfect setting for a very special birthday celebration.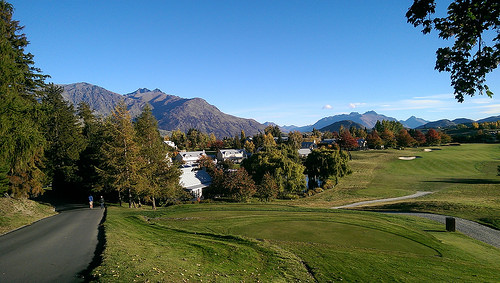 Millbrook luxury Golf Resort Queenstown gives you a sense of space and endless scenic beauty. No matter where you walk, you'll be surrounded by the mountain backdrop and the gentle rolling greens. There is a lot of fun to be found away from the resort as well. Afterall, Queenstown is the adventure capital of New Zealand! Families will love the Walter Peak Farm Tour from Queenstown And almost everyone is keen to visit Milford Sound Getting from Queenstown to Milford Sound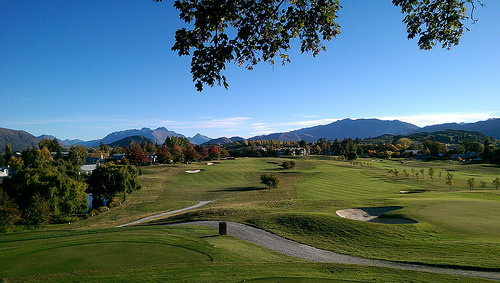 Millbrook luxury Golf Resort Queenstown – Accommodation
The accommodation at Millbrook offers great choices for both families and couples.  The villas and cottages have been cleverly arranged in a horseshoe formation around those beautiful greens.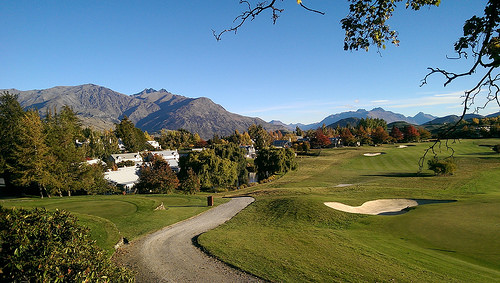 Accommodation Options at Millbrook Resort
From the many accommodation options on offer, we chose one of the semi-attached, 2-level cottages. No matter where in the resort you want to go, reception staff will arrange for an enclosed vehicle to collect then drop you off again at your accommodation.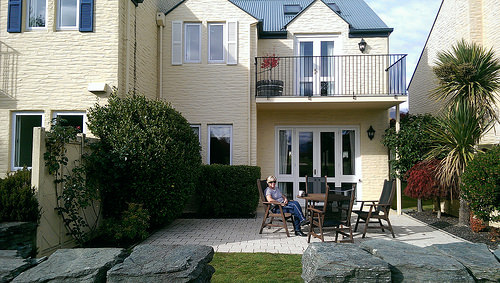 This is where my sister plonked herself for the rest of the afternoon. With views like this, I can't say I blamed her.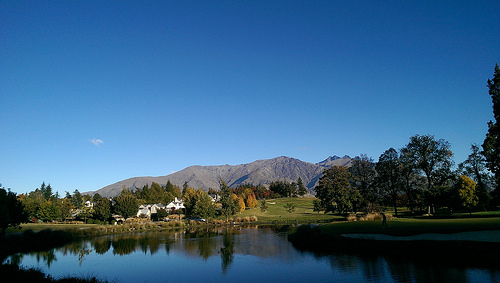 Millbrook Luxury Golf Resort Queenstown – the Spa
The Millbrook Spa is of world standard and one of the very few in New Zealand deserving of the description. Out of respect for the privacy of other guests, I didn't take photos, so here is one supplied by Millbrook:
Out of all the spa experiences I've had, both here and overseas, this one would rate as the best! The whole process was seamless. I had booked the Pure Indulgence Facial. The staff were living advertisements of their profession – glowing with good health and utterly gorgeous. They worked in discrete silence and with the lilting sound of water and flutes we floated into bliss.
Millhouse Restaurant – Millbrook Resort
There are 3 restaurants at Millbrook, not counting the clubhouse. On the previous night, we'd eaten at the Hole-in-One cafe and enjoyed the freshness of the food. Tonight we dined at The Millhouse, their top tier restaurant. It was great to have some of my family celebrate with me. Say "cheese" guys'.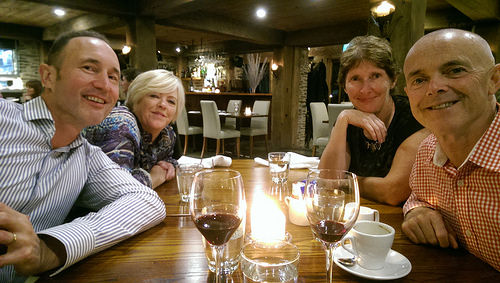 Of course there is a very good reason for the smiles and here are two of them: 1) the deconstructed sticky date pudding….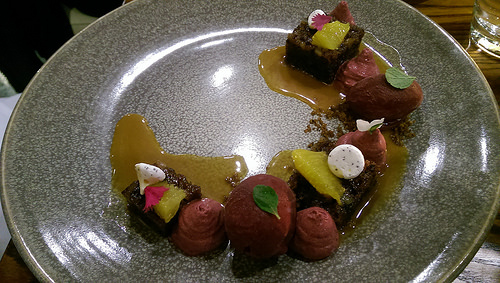 ….(2) this absolutely scrumptious Chocolate & Raspberry Assiette (Alaska Bomb, Pavlova, Mousse & Compote).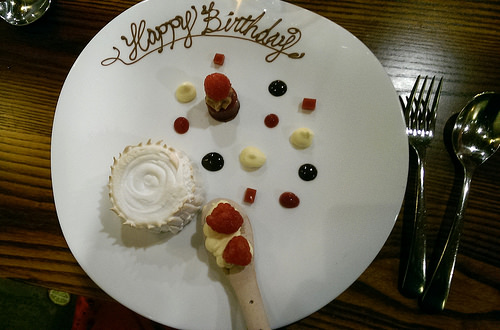 Best Birthday ever!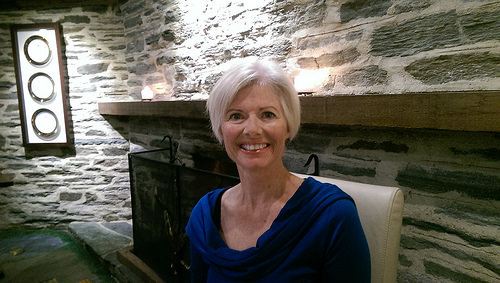 View other travel blogs on the Queenstown region:
Happy Travelling at Millbrook Luxury Golf Resort Queenstown!