Many travellers planning a holiday to New Zealand ask themselves,"should I visit the North or South Island New Zealand?".Where shall I go?", "how long do I stay at each location?", "what can I do in the time I have?  And often the more travellers go into the details, the more confused they become. This blog shows the best way to go about planning your visit to New Zealand North & South Island.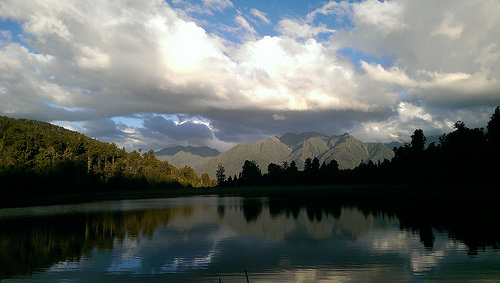 Question 1: How much time do you have for travelling New Zealand?
Time is the key. The more you have, the better (naturally). Seriously, this is the most important subject when planning a trip to New Zealand. So, what I recommend to travellers is this:
5-10 day itinerary: focus on one island – either North or South Island New Zealand. Use either Auckland, Christchurch or Queenstown as your airport of arrival. See sample itinerary South Island.
11-18 day itinerary: it's possible to include both the South and North Island, by using domestic flights in between. This will save you serious time. See sample itinerary North & South Island.
18+ day itinerary: for this length of stay, you can drive most of the way, though I would still consider arriving in Auckland and departing from Christchurch. Don't make the mistake of driving all the way back to Auckland (doing a 'loop'). You will  spend 5000 kms on the road! You'd rather much be spending this precious time on exploring Mother Nature, right?! See sample itinerary North & South Island in 18 days.
This should be a very special trip for you, right? So why not use a local New Zealand travel expert to plan your NZ holiday –  for free!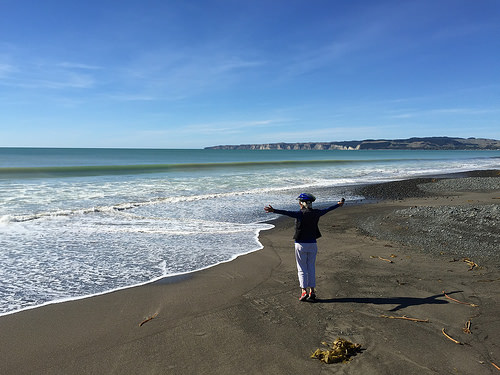 Question 2: What are your interests? What to see and do?
Write a few things you've already researched on New Zealand. I recommend checking out the New Zealand website with lots of good information. From weather/ climate, to location information, road information, things to see and do etc. The more research you do, the longer your list will become. How about you do this:
1 – make a list with "top 10 things to see + do" according to your interests.
2 – check out the locations for your top 10 list (see Tourism NZ).
3 – use a Google map (see sample below) to pin down those key sites.
Getting excited? You see, the more 'homework' you do, the more enjoyable planning your vacation. Getting the most out of your holiday, is the key. If you require some local advice on New Zealand travel planing contact us and we'll point out your options.
Question 3: Locations – where in the North & South Island do you want to base yourself?
Now that you have a better idea on what to do and see, its time to get serious on locations. Ask yourself: "Can I really do it all in the 10 days I have available in New Zealand"?."Shall I cut back? Should I travel 'faster" (one night each place)?
Key recommendations for visiting New Zealand's North or South Island or both:
1 – travel 'slow': try to base yourself for 2+ nights at as many places as possible.
2 – less is more: focus on the 'must-dos' as your first priority.
3 – make key decisions now: be realistic with travel distances and avoid the unworkable.
Use a local New Zealand travel expert to plan your NZ holiday –  for free!