This is a titillating blog about Hula dancers. (Just kidding!) Let's talk about the corner store up the road from the Tasman Village Cottage. Not a lot of titillation there you might think, but visitors to New Zealand love the Kiwi tradition and convenience of the corner store (dairies) we locals take for granted. Rural stores, like the Tasman General Store, is so much more than a quick stop for milk and a Mars Bar.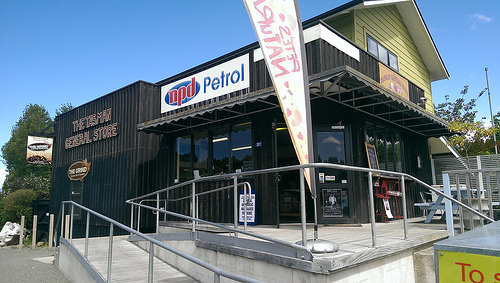 Head down to the back of this store and you'll find an inviting little oasis to relax for a while in the great outdoors.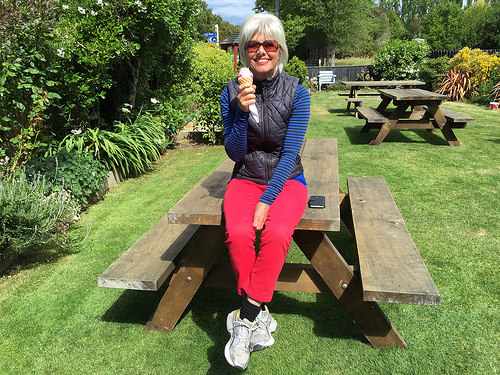 The Tasman General Store is co-owned by Lance Draper, the most cheerful, man you could hope to meet  He's incorporated a café vibe into his store. Smart move, I'd say, judging by the travellers and locals flocking for their caffeine fix! No wonder, as Lance is an award-winning coffee roaster – a silver medalist in the 'Best Supermarket Expresso Category' for his brand "The Grind Coffee Roasters".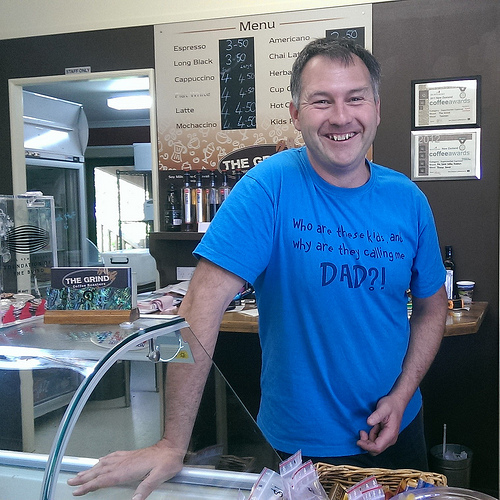 Lance is unflappable and adept at multi-tasking and just look at this huge ice-cream made with real fruit! He must churn out hundreds of these a day, especially on weekends. (The home-baked carrot cake and raspberry muffins also have that 'wow' factor.)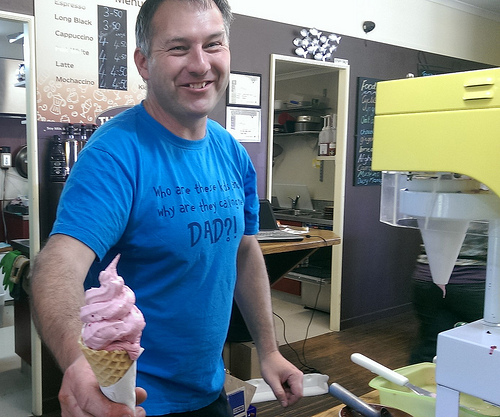 This corner store is a meeting place for the locals and tourists and serves the people well. Lance probably isn't much of a Hula Dancer, but he knows a thing or two about putting the heart into his community.