Wow, Cottage accommodation certainly employs different senses to that of Apartment living! We're now staying at the Tasman Village Cottage, perfectly located within a massive perfumed garden.This is an enchanted cottage with some very special treats.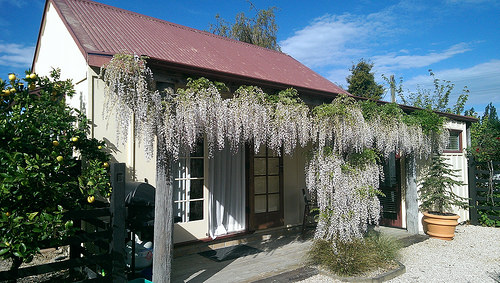 On arrival, Austrian-born Maria brought over this delicious plate of Kipferl, still warm from the oven. It's just something she does to complete the welcome. These horseshoe shaped pastries are perfect for our afternoon coffee and probably should be eaten on the same day they're baked..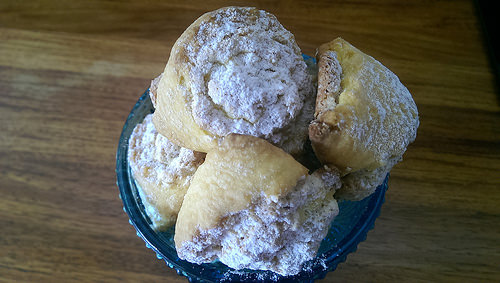 ….and Michael is happy to oblige, leaving just the one for me…another proud moment for us all.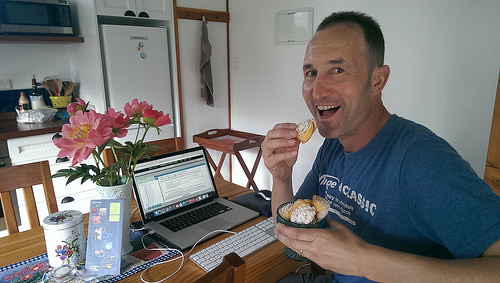 The first thing I always do on arrival is check the cupboards, familiarising myself with the location of pots, plates and more importantly, the wine glasses.  So let's have a look around…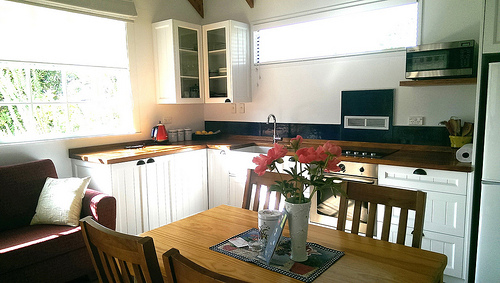 The cupboards are full of local handmade crockery and would you believe, a large red Le Creuset casserole dish! Love the beautiful bowl of Lemons fresh from the tree and just a few feet outside is this amazing herb garden planted with every conceivable variety.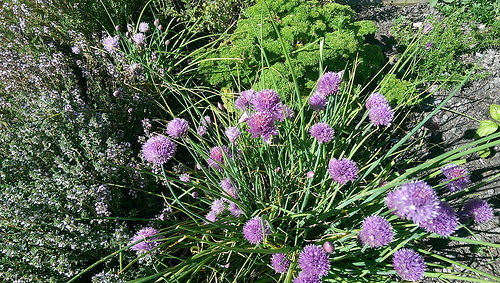 …and we have 3 different seating arrangements in our private garden, strategically placed to enjoy the sun at different times of the day. This is my absolute fav for an afternoon coffee: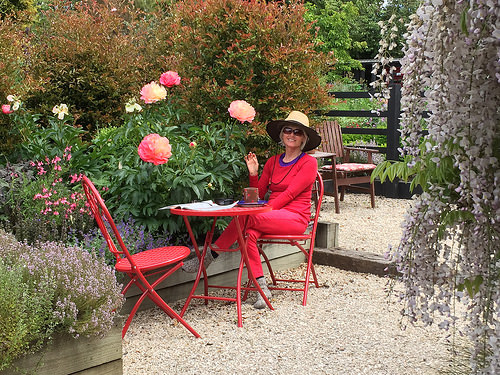 The next morning we hear the sounds of a rural community gently awakening. And as the sun rises higher in the sky, the honeybees flit around the beautiful Wisteria framing the verandah. And in the late afternoon sun, who could begrudge me a glass of cool Riesling…it'll be back to the grindstone soon enough.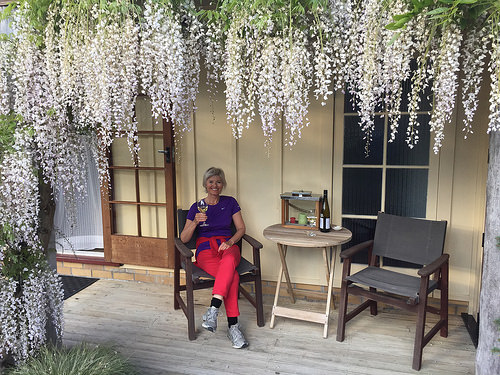 View other travel blogs on the Abel Tasman region:
Happy travelling!