If you walk through the Tasman Village near Mapua, you can't help but notice the friendliness of the kids. They smile and say "hello". Here's a photo of a really big friendly kid.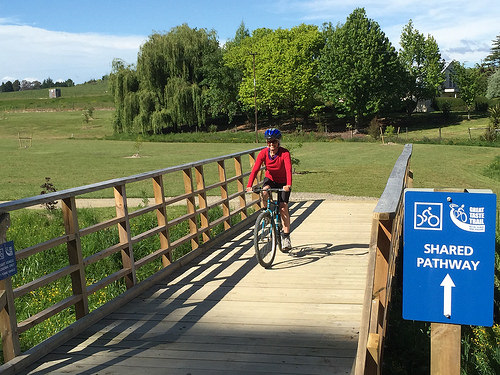 The Tasman Village is a small part of the large area at the top of the South Island that makes up the Tasman Region. It's semi-rural location with apple orchards, boutique wineries, art studios, bike trails and curious sheep.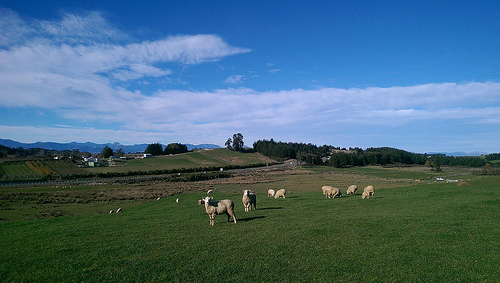 This gorgeous pastoral scene is within walking distance from where I stayed recently. The refurbished and very cute Tasman Village Cottage is a true couples retreat. The window seat was my favourite place for a book-read.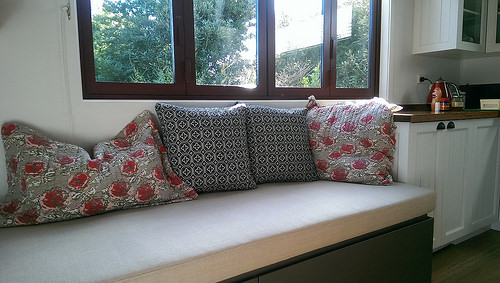 Come Springtime, when the wisteria appears, it's pure enchantment.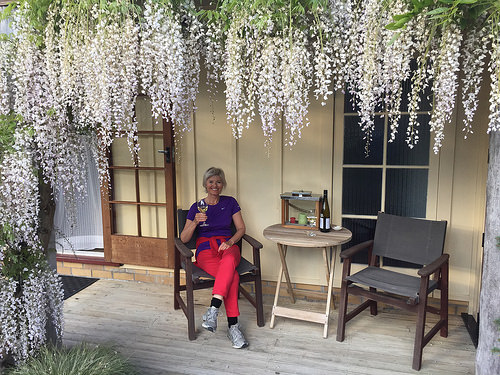 There's a gentle hum about the Tasman Village that lasts all year round. Nearby, is the Mapua wharf, where the shops and cafes add a great vibe.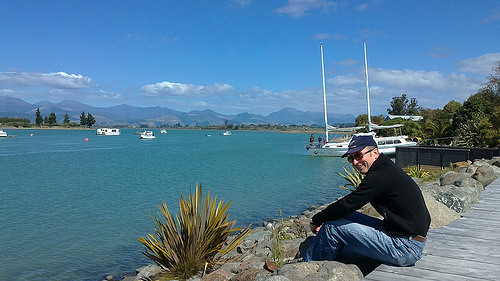 Recent refurbishment of the wharf area has given a greater choice of cafes, and specialty shops. When evening comes, visitors can pop down for a wine and pizza at the Rimu Wine Bar and listen to the 'blues'.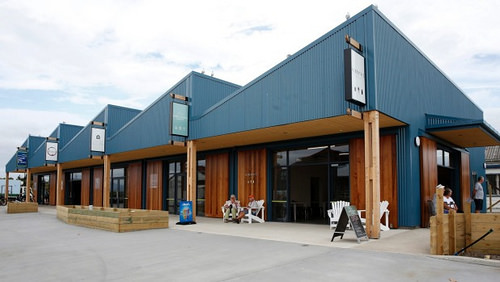 The Tasman Village and Mapua is a mere 45 mins from the Abel Tasman National Park. And its been fabulous having a lovely cottage to back to after a day's explore. Saying goodbye to this special place is always hard for me – bring on summer!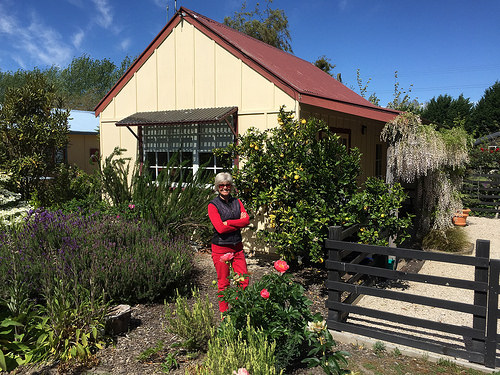 View other travel blogs on the Abel Tasman region:
Happy travelling!