A hike in the Abel Tasman National Park is sure to chase the blues away and the Apple Tree Bay walk is perfect for time-short travellers.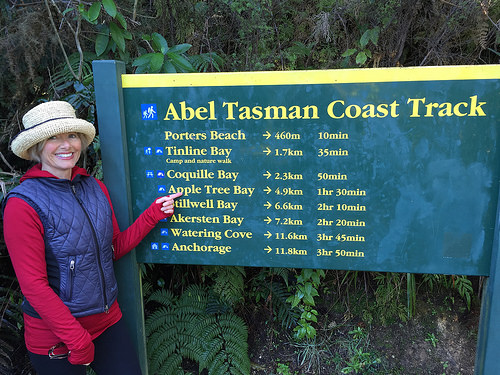 Grab a backpack with a few supplies and extra clothing and start walking from Marehau. Very soon you'll cross a bridge from where you'll see White-faced Herons getting ready for take-off.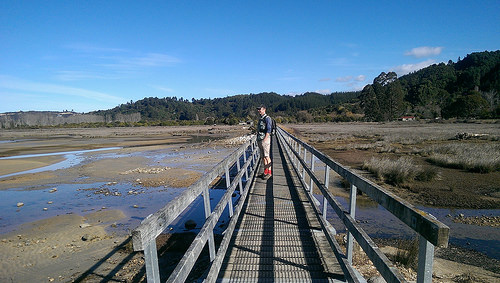 As is often the case on New Zealand bush walks, the scenery constantly changes. One minute you're looking over the flats…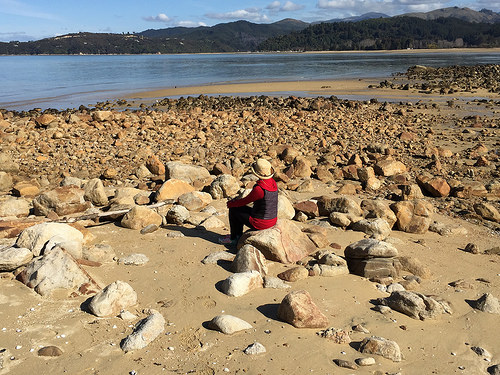 ..then you're meandering through dense native foliage, pass beautiful little grottoes like this.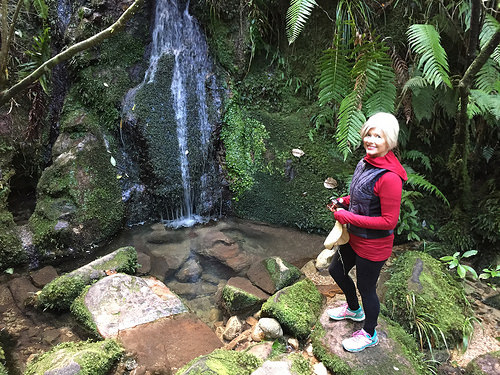 The Apple Tree Bay walk is not that strenuous. There are plenty of opportunities to stop for a break and gaze at the views. Remember, there is always the option of returning by water taxi.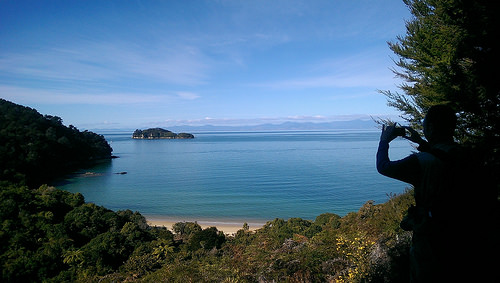 As the trail descends, your expectations will be rewarded with a golden beach and beautiful Adele Island beyond.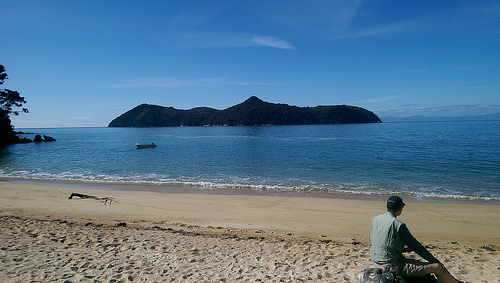 Adele Island is a beautiful predator-free island with many native New Zealand birds. It's pristine status is a testament to the efforts of a privately funded project incorporating the Department of Conservation and volunteers. These volunteers are taking a well earned break for lunch.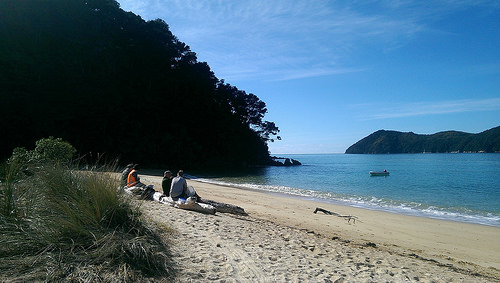 Don't know what this guy's excuse is: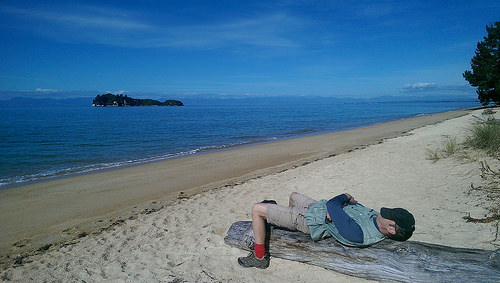 The Apple Tree Bay walk is a great 'taster'. Kayaking is another popular way of getting a close encounter of this beautiful region. Either way, I guarantee you'll return refreshed. Okay, one last look.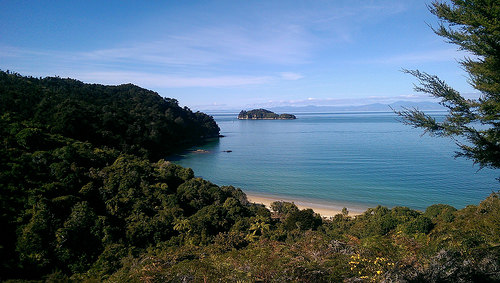 View other travel blogs on the Abel Tasman region:
Happy travelling!