Today we travelled just 45 mins from the famous Waitomo Caves to Piopio. The Hairy Feet Hobbit film location Waitomo is no longer a hidden secret. We're not that keen on the mass market. So, we love that there are only 9 people in the group at any one time. What else to do in the Waitomo region.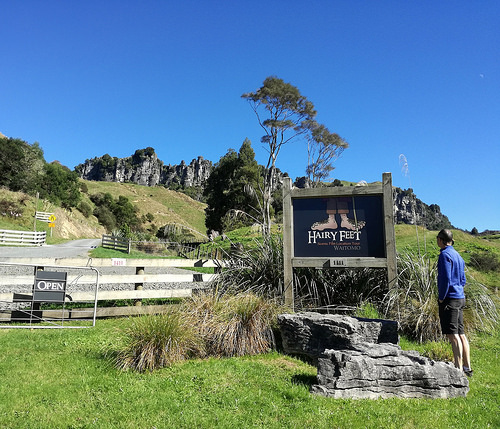 Suzie your local owner-guide at Hairy Feet Tours
Our guide, Suzie Denize is rather special. She actually owns all this land. A full 22 minutes of the first Hobbit film was filmed on her property. And she was on-site as the filming took place. Here's me with Suzie.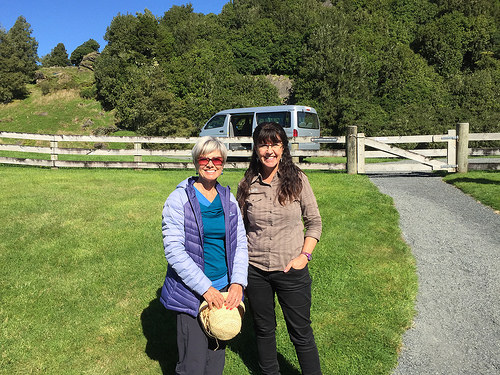 Hairy Feet Hobbit film location Waitomo – role playing
You don't have to be a hobbit fan to enjoy this tour. I guarantee the scenery alone will blow your mind! Our tour started from the moment Suzie greeted us at her modern reception area. This is a predictable photo I know, but at 6ft.2in, Michael wouldn't make a very good Hobbit.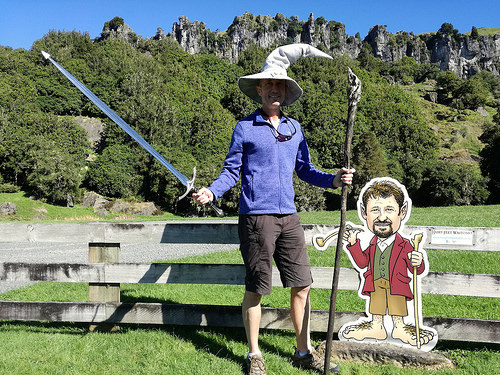 You can understand why Peter Jackson and his crew quickly fell in love with this place. The ancient rock formations are perfect for 'Middle Earth'
Hairy Feet Hobbit film – scenic beauty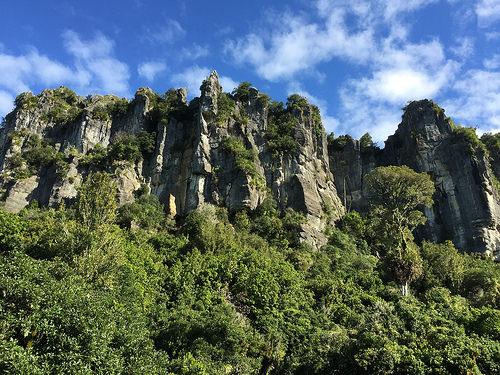 After a quick drive up a hill in a modern van you can start following in the footsteps of the hobbits.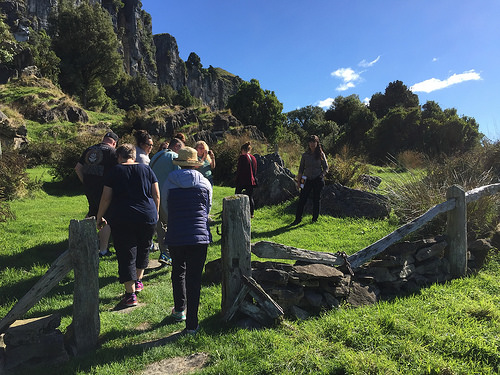 How could anyone not be inspired by this magnificent scenery. You will be surrounded on all sides by views lush green hills.  The Hairy Feet Hobbit film location Waitomo is a half day tour. So this is great news if you want to do the Waitomo Caves on the same day.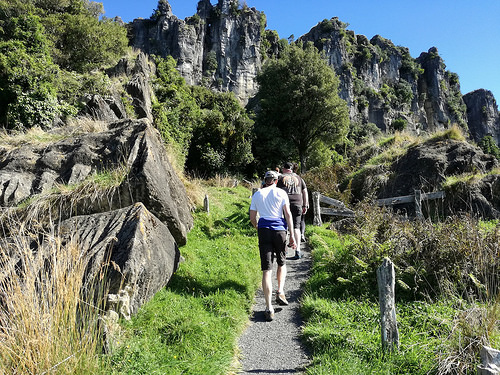 Hairy Feet Hobbit film – recreating the scene
There isn't too much walking and there are plenty of stops on the way. At each stop Suzie holds up a still shot from a particular scene. The photo would match the area we'd be standing in at the time.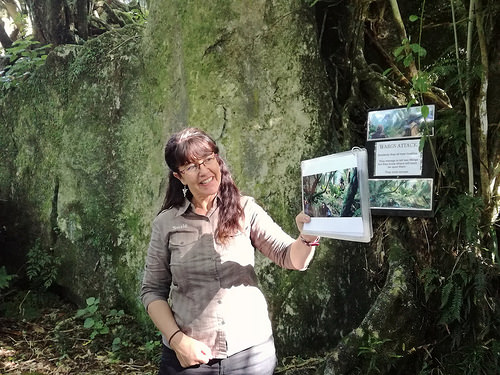 She invited each of us to recreate the same shot for ourselves. I tried to look like a worried Bilbo. I'm so pleased we captured the bird house in the background.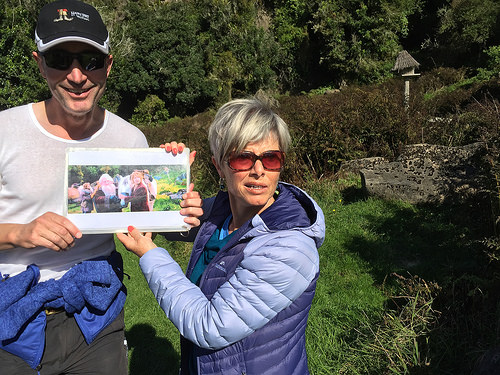 Tom, Bert and William are such innocuous names for the revolting trolls from the Hobbit films. This was the very spot poor Bilbo almost got cooked for dinner!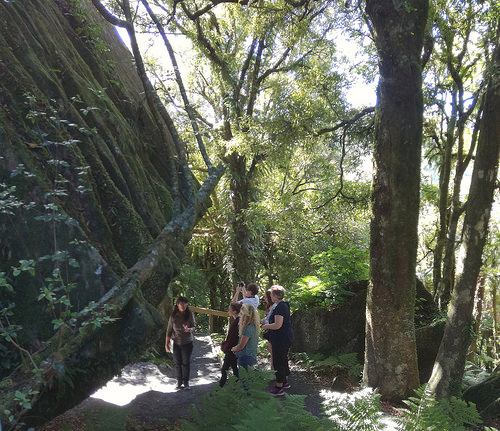 A tour like this is only as good and its guide. Suzie's personal connection to the film really inspires you to see the film again. That has to be a measure of how successful this tour really is.  We also have to mention Suzie's husband, Warwick. A local artist was commissioned to recreate Warwick's likeness as a hobbit. We think he did rather well.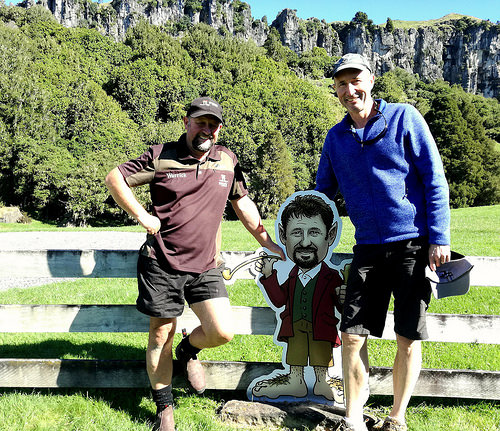 Happy travelling with Hairy Feet Tour near Waitomo!