Travelling a scenic route from Nelson to Kaikoura is such a beautiful drive. For sheer drama and beauty, the Kaikoura Ranges must seriously rival The Remarkables in Queenstown.  Recently, we took the SH1 Road via sunny Nelson – through the wine country of Blenheim and onto Kaikoura.  This is a spectacular scenic route in the South Island and on a crisp winter's day it's magic!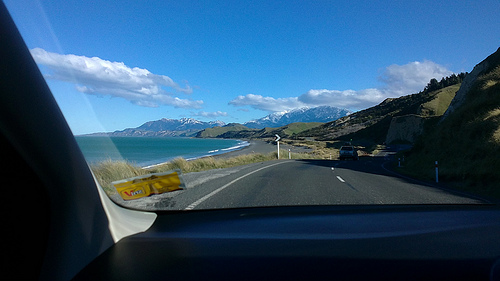 (note: since writing this blog, Kaikoura suffered a serious earthquake on 14th November 2016 –  but things have very quickly returned to normal, now that the roads are open again. The fur seals have stayed, as have the magnificent sperm whales.)
Travelling a scenic route from Nelson to Kaikoura – places to stop
In case you're wondering, the above sign shows a bulls-eye design with the number "100" which reads "It's not a Target, drive to the conditions". Yes, some of us need a constant reminder.
Just 40 minutes out of Kaikoura, do dtop at the The Store in Kekerengu.  The Store is a destination in itself – with a large restaurant designed with sloping cathedral ceilings.  In winter, the open fire will warm your heart.  You also get wonderful views from the restaurant.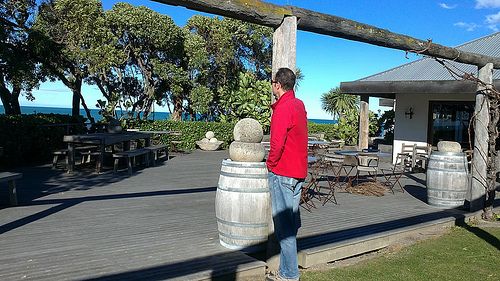 Once you finish eating, head down to the beach behind The Store (takes only seconds). Here, you'll find your own solitude – there's plenty to be had in this region!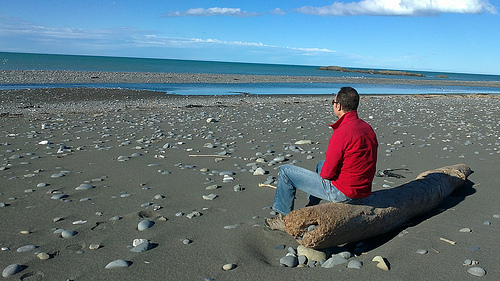 Travelling a scenic route from Nelson to Kaikoura – places to stay
There are a number of accommodation options in central Kaikoura and its surrounds.  We chose to stay inside the Kaikoura township at Waves on the Esplanade (Kaikoura Apartments). Since our stay, it is under new management, so we hope the standards have remained the same. The Waves are very nice 2 bedroomed apartments.  They are spacious and very well equipped with two bathrooms.  Each apartment is built on an angle to maximise the mountain views.

Travelling a scenic route from Nelson to Kaikoura – things to do
There's a lot to do in Kaikoura from whale watching, surfing, walks and fishing charters where the crew will fillet your catch! There's a great fish n chip shop in the main street. For something special, you might want to dine at the wonderful Green Dolphin which is located just outside the main township.
It takes at least 2 days to fully appreciate the Kaikoura area – you really have to include so many outdoor activities like kayaking alongside dolphins. We love returning here.