New Zealand's largest National Park lies in the southern Fiordland Region of the South Island. The most famous fjords are "Milford Sound" and "Doubtful Sound". The base for both fjords is the village of Te Anau, the "tramping/ hiking" capital of New Zealand, known for it's wide range of famous walks located nearby (e.g.the Kepler Track, Hollyford Track, Routeburn Track, Milford Track etc).  Both Milford Sound and Doubtful Sound provide a spectacular visual impact but with a different travelling experience. View some sample itineraries which either included Milford or Doubtful Sound.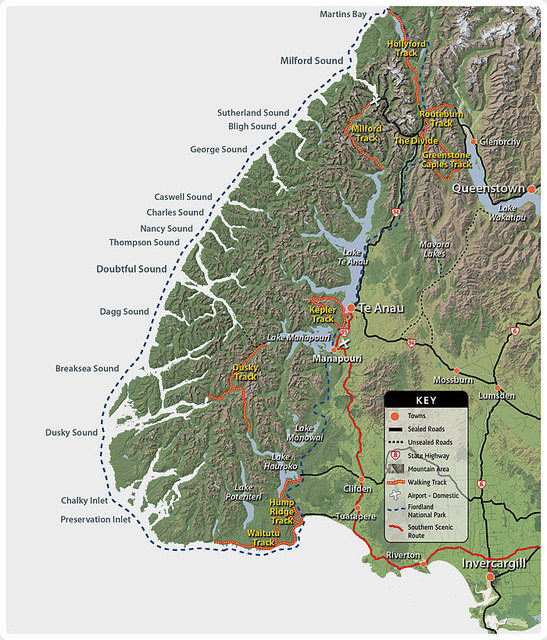 Milford Sound:
The Fiordland National Park has only one main (public) road – from Te Anau via the Eglington Valley to Milford Sound. Given that the park covers 1.3 million hectares, you can imagine how remote and wild this region is. The drive from Te Anau to Milford is about 125 kilometres and one-way, takes 2.5 hours. This winding road provides one of "the" most scenic drives on Mother Earth!
This road is used heavily by tour buses, motorhomes and other cars. But the huge advantage of this option, is that you can set your own pace to Milford Sound. There are a number of car-parking sites you can use along the way to take pictures. You can also stop at the "Divide" and for an hour or so, start walking the "Routeburn Track". Nature lovers and walkers definitely enjoy the "Key Summit" walk  with stunning views into the Hollyford Valley. If you want to get away from other "tourists" just turn into the "Hollyford Valley" and do walks here.
For "off the beaten walks", I'd recommend Lake Marian or Lake Catherine –  or a bit further down the road, start the "Hollyford Track" until "Hidden Falls" (a 31 metre waterfall).  Watch your time getting to Milford! You'll have to go thru the "Homer Tunnel" and if you're not a confident driver or simply want to enjoy a day "off driving", join a tour with a local operator from Te Anau.
Once in Milford, you take the cruise into the fjord and travel back the same way to Te Anau. VERY IMPORTANT: take care in planning your morning starting time in Te Anau. The best time is between 7am-7.30am or after 9am. Otherwise you'll  join a long "queue" of coaches, motorhomes and cars. If you go with a local tour company, they'll stop at the right place at the right time!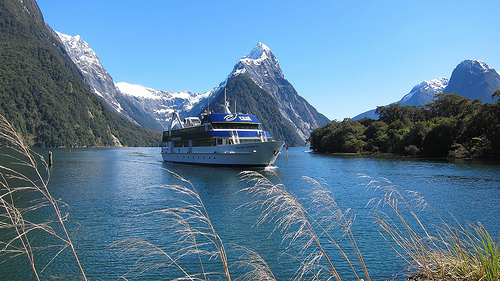 Doubtful Sound:
Now this one is totally different! You will have to join a tour group ex Manapouri wharf, which is about 25 kilometres south of Te Anau. Firstly, you'll board a fast-boat from Manapouri Wharf  to West Arm. This takes a good hour. From there you'll board a coach and take the drive over Wilmot Pass into the Doubtful Sound wharf area. Here, the coastal sailing ship is waiting for your cruise into the fjord and out to the Tasman Sea (weather depended). You'll be out for a good 2 hours and will return the same way back via Wilmot Pass and West Arm Lake Manapouri. The key issue with this full day trip is that you will not be able to travel "independently" during the day. You'll have to stay on the boat or the coach.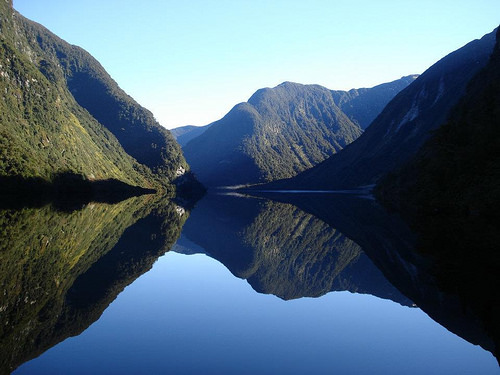 Summary Milford or Doubtful Sound:
Milford Sound:- you are independent, you can drive with your own car (or join a small size tour party) and stop for hikes. However you must get your times right to avoid heavy traffic.
Doubtful Sound: you have to join a tour party ex Manapouri (or Te Anau with transfer). This is not everyone's "cup of tea" to sit all day, but the advantage is no traffic and more "off the beaten track" than the Milford Road.
Note: with both fjords you can also do this as an overnight experience on the boats (with your own cabin or bunk style accommodation). Many people also come on a coach from Queenstown (which is a very long 12 hour day) or fly into Milford Sound (which is very weather dependent). View some sample itineraries which either included Milford or Doubtful Sound.
Happy Travelling!