Travel Hints for a New Zealand Vacation – Travel Insurance
Looking for Travel Hints for a New Zealand Vacation?  If you are, then it's probably time to ask yourself a few questions. For example, what happens when get sick and you need medical assistance. Amazingly,  some travellers don't bother with travel insurance. They see it as an unnecessary costs? Believe me, it is not.  The time my wife travelled to Europe, she made it as far as Auckland Airport before being rushed to an emergency medical clinic. Fortunately she was okay.  However, in the meantime, we had to cancel our connecting flight to Singapore and re-book it.  Our travel insurance covered this unexpected cost. Sure, getting peace of mind can be a costly business but then again, so is an astronomical hospital bill! Learn more about travel insurance options.
Check your Footwear
Are you wondering if you need proper hiking boots? Well, unless you're a serious tramper and love taking multi-day hikes, probably not. What you do need, is good waterproof walking shoes. Fortunately New Zealand has many very easy and well maintained walking tracks. But do remember that if you are buying new shoes for your trip, wear them in before you travel. Blisters are not fun! Learn more on what to pack for a New Zealand holiday.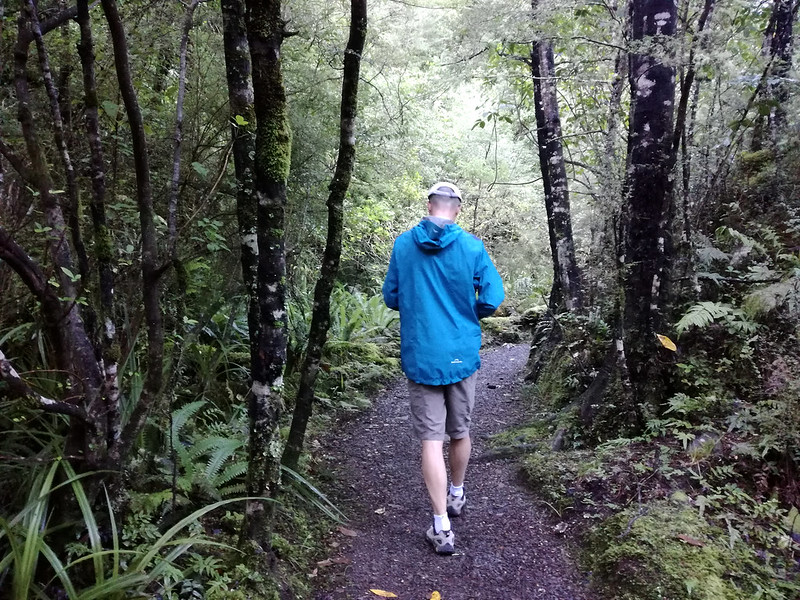 The 'check-behind-you rule' before leaving
Before you disembark from a plane or even a bathroom, check behind you, before you leave.  This also will apply to your rental when you drop it off at the depot.  Even boats have a way of hiding a cell phone behind a seat somewhere. Airline staff will tell you that I-pads and cellphones blend in very well to the decor. I had a client who had carefully stashed  $2000 into the wall safe of her hotel suite.  She forgot all about it and flew back to her home country.  Fortunately the Manager quickly retrieved the money and returned it via her bank account. Phew!
View some lovely Nature & Lifestyle itinerary samples.
What clothes to pack for a New Zealand trip?
Remember, that in our blessed little country you can experience 4 seasons in one day! Pack for every types of weather. New Zealand is well known for its casual vibe. People don't dress up for everyday living.  Of course, there are one or two high end lodges in New Zealand that expect men to dress in a jacket & tie for dinner. Most of the time, being tidy but casual, is the norm. Learn more what to wear in New Zealand.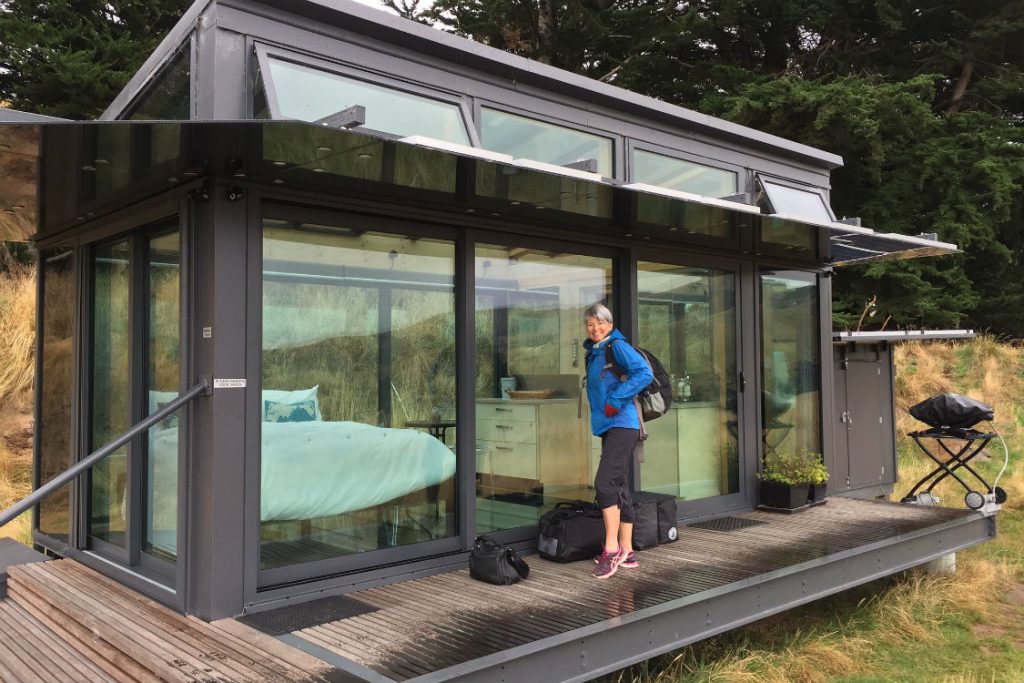 Checking the house rules
Unless you're in a self-contained accommodation (with cooking facilities), cooking is not permitted in your room.  Also, toilet and shower facilities may be plumbed to that of your homeland.  Of course, good hosts are expected to explain these matters to guests – but they don't always. It is best to ask the hosts about the bathroom facilities. Save yourself the awkwardness of having to explain the flood coming out of your bathroom suite. Check out Department of Conservation site. Learn more about New Zealand accommodation options.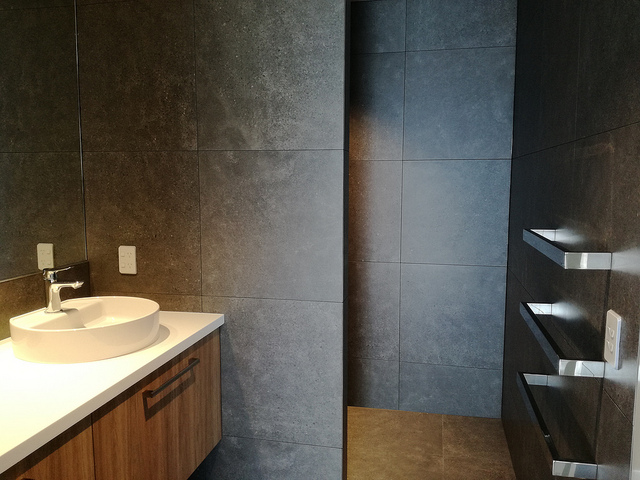 Customer complaints while travelling New Zealand
You may have a genuine customer complaint. You really should approach this immediately to resolve any issues you may have. Give the service provider a chance to put it right so that the rest of your stay can be a happy one. We stayed at a beautiful luxury B & B in Akaroa a couple of years ago.  I mentioned to the hosts that the toilet seat in the ensuite was loose. By the time we returned from dinner an hour later, the seat had been fixed. That's service for you!
Check seasonal 
availability in NZ
Your friends may have told you about a great boutique vineyard or a wildlife tour.  But what your friends may not know, is that some attractions in New Zealand close at certain times of the year.  An example is the Royal Albatross colony near Dunedin. Many vineyards close for wine tastings and some tours only operate in the Summer months. Some tours have age and weight restrictions – especially those relating to more physical adventure. Nowadays it is essential that you plan any New Zealand holiday well in advance. This especially applies during the summer season (October – March). That is why we often recommend that you consider travelling in the off season months. Learn more about why we do so.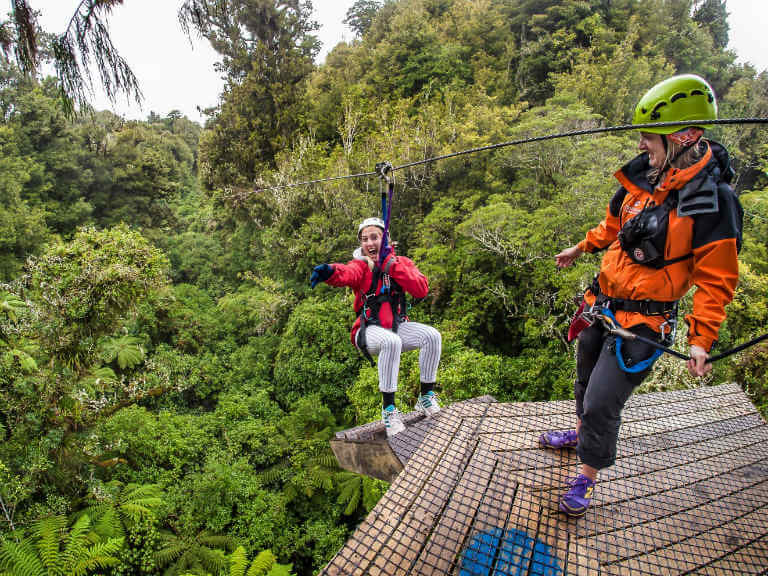 Summary Travel Hints for a New Zealand Vacation
Remember that Kiwis (the two-legged kind) will do anything to help you. In fact one of the most memorable experiences for travellers to New Zealand is the friendliness and helpfulness of the locals. Therefore, rather than staying a sterile hotel or motel your are much better off in a privately owned Bed & Breakfast or Boutique Lodge. You'll never be without a helping hand.  Plus you will be getting so much insider knowledge when talking to your hosts!
Another key advice is to bring as much as possible time for your holiday in New Zealand. Often travellers look at maps and consider New Zealand a small place to cover in a few days. Wrong! Yes, the actual size of the two main islands of New Zealand is smallish, but distances are much longer as we don't have too many highways. Also, there is so much to see and to do in all the locations. We suggest: stay longer at key locations. Best is at least 2-3 nights. Reduce hoping from from place to the next. This is also a much more relaxed way to travel and better for the environment.
When planning your vacation do consider to use a local travel expert. Yes, it's true, you can book easily online a hotel or a rental car, but 'connecting the dots' and make the travel puzzle work is an art and requires deep local knowledge and experience. You won't pay more, so it's all a win-win situation.
Other helpful New Zealand travel links
Happy travelling New Zealand's beautiful holiday spots!