When planning a vacation to NZ, consider what form of transport you might use for getting around New Zealand. Why? Because this is a key decision for holiday-makers. So let's have a look at your options – consider the pros and cons for each.
Best ways of getting around New Zealand
Self-drive with rental car or motorhome
New Zealand is a 'self-drive paradise'! Roads are fairly empty and most of them are very scenic. The distances between key locations are often 4-5 hours drive. Keep in mind that the maximum speed you can go is 100 km/h (around 67 miles/h). Therefore, you can cover about 250-30o kms (170-200 miles) per day without getting overly tired. The beauty with self-driving is that you can 'stop and go'. And because there are so many stunning nature walks and mind-blowing lookout points, you will probably want to take your time.
There is a marked difference between travelling with a rental car and motorhome (or camper).  Although they are both self-drive experiences, a rental rental car will enable you to travel a little faster.  Plus you will have a great variety of accommodation options. By staying in B&B's, cottages or lodges. you will have far more contact with the locals. But if you  travel with a motorhome, then 90% of time you will be in motorhome parks – full of overseas visitors just like yourself. Read more on motorhome vs rental car.
The cost difference between a rental car and a motorhome can be unexpectedly large. In the summer season (November until March) a motorhome will cost you more than a rental car. In the winter season, a motorhome will be a better price option! Therefore, given that most travellers are coming to NZ in the summer, there is no cost advantage for choosing a motorhome. Select the right season for you.
Pros: for self-drive with a car or motorhome: able to 'stop and go', have transport flexibility, able to stay local outside towns.
Cons for self-drive with a car or motorhome: for some folks driving on the left side of the road can be a challenge for the first few hours. But most will adapt in a matter of 1-2 hours.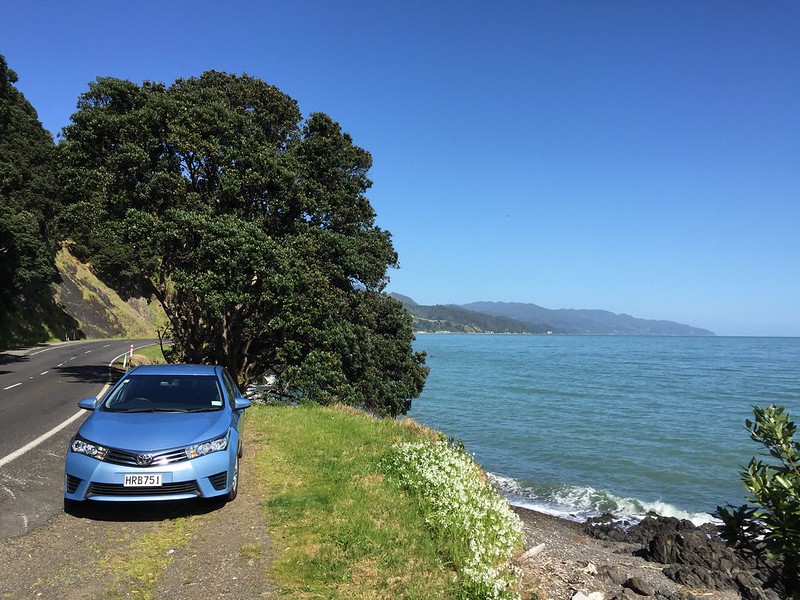 Getting around New Zealand with a coach
Using Coach travel in New Zealand, is another popular way of getting New Zealand. Most likely, you will start your journey from an Intercity depot in major town. You may even start from a pickup point in the countryside. Better still, there are occasions when you can even get collected from your hotel. After check-in, your journey will be incredibly relaxing. In New Zealand, most travellers can enjoy very modern buses with large windows to enjoy the passing scenery. The coach driver will also be your 'guide' – so you will get an interesting commentary of the area you are travelling through. Of course, there are bathroom and refreshments stops on the way.
The key downside with coach travel, in New Zealand is that you are not able to stop at their leisure. The other key issue is that travel routes are often only serviced once or twice a day. That means, your travel itinerary has to be built around the coach scheduled departure and arrival times. Generally travelling between locations will take a little longer too – with up to 50 people on-board, some of them are a little slower with getting back on-board.
Pro for coach travelling: ease of travelling once in the coach, commentary. no need to drive.
Con for coach travelling: unable to 'stop and go', need to stay inside townships, limited departure times.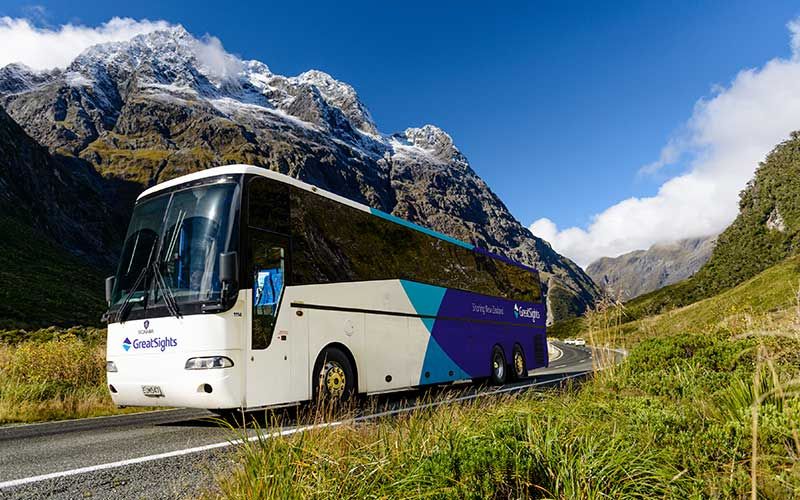 Using trains and ferry services in New Zealand
Because New Zealand only has a population of around million souls, its train and ferry infrastructure is limited. There are only three major trains: The Northerner, The Coastal Pacific and the TranzAlpine. Those train journeys are mainly used by tourists to New Zealand. They are a popular way of seeing the scenery and nostalgic way of getting around.
The key ferry services are between Auckland City and Waiheke Island, between Wellington and Picton and between Bluff and Stewart Island.
The interesting part for holidaymakers to New Zealand is that they can combine train and ferry service with their self-drive route. Say, you travelling between the West Coast of the South Island and Christchurch, it's quite common the drop-off the rental car in Greymouth and board the TranzAlpine train to Christchurch. The same is for the ferry between Wellington and Picton. You even don't have to take the car onto the ferry – most rental car firms (the major brands such as Avis, Budget, Hertz, Thrifty) will have a depot on both sides. With smaller rental car operators (GO Rentals or Apex) you will have to take the car onto the ferry.
Pro for trains & ferry travelling: often can be combined with a self-drive option – get a rest from driving – enjoy the scenery.
Cons for trains & ferry travelling: limited routes and departure times – can be extremely busy during peak holiday season.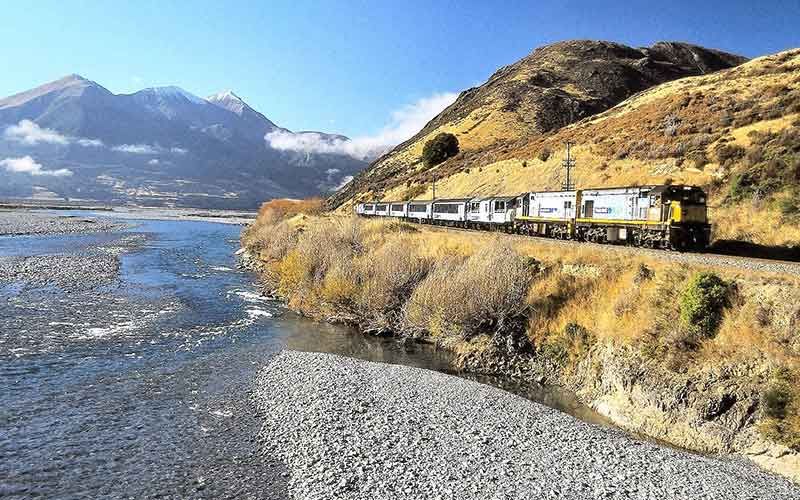 Hiring a driver-guide in New Zealand
Hiring a driver-guide is really the ultimate way to travel New Zealand. As a traveller, you will learn so much more – there is nothing quite equal to having a 'local' guide as your driver. Having greater flexibility is the key here – especially if you want to add something along the way at short notice.  Believe me, not having to drive yourself, is such an advantage. You can rely on your driver to get the timing right and prepare ahead. You will be in safe hands – the legal regulations in New Zealand are quite strict. Your driver must  have a passenger service licence, a transport licence and the vehicle needs to have a legal certification.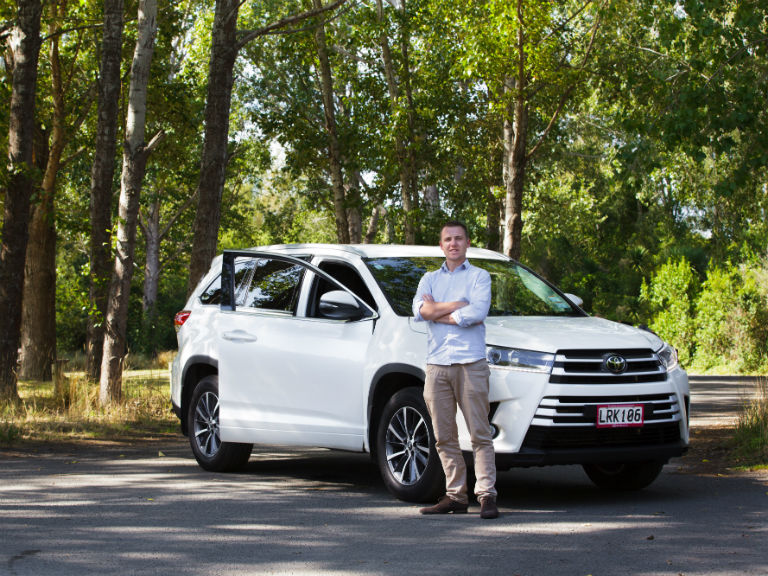 Of course, such a personalised form of travel will come at a price. Cost-wise you need to expect to pay NZ$900-1500 per day for a driver guide. The driver will generally be available from 8am until 6pm. Included in this, is the transport, all the required insurances, fuel, taxes, the drivers accommodations and meals. Sometime a minimum hire period is required. The price will be reflective on the overall circumstances and quoted accordingly. Remember, having a driver-guide is not just about the transport. It is more like having a concierge on wheels – someone who takes care of all the necessaries while being on the road.
Another variation of this option is by using a driver-guide for only a portion of your travel in New Zealand. For example, you could have a driver guide from Queenstown to Greymouth for 2-3 days, then take the train to Christchurch. From Christchurch, take a domestic flight to Rotorua and use a coach between Rotorua, Waitomo and Auckland. With some smart planning, this alternative option would work extremely well for you.
Pros for hiring a driver-guide: flexibility and independence travelling, no driving needed, learning much more about the travel destination. See those very special hidden places off the beaten track.
Cons for hiring a driver-guide: it's an investment not every traveller wants to commit to.
Get local taxi and shuttle transport
If you arrive in New Zealand after a long international flight, whatever you do, don't immediately start driving your rental car or motorhome. You will be tired and perhaps a little disorientated.  For starters, try using a taxi or shuttle service. If you travelling as a couple of more, a taxi is the more convenient and efficient way of getting to your first accommodation. Just think of that refreshing shower after your long-haul flight! Shuttle services in New Zealand are mainly 10-seater vans. This option works well for the the budget-minded traveller. When arriving at railway stations (such as Christchurch) it is a good idea to pre-book your shuttle or taxi service. Some smaller places in New Zealand will not have a taxi or shuttle services – if you don't have a rental car, you will need to plan carefully. Getting to remoter accommodations can be a challenge – although some hosts are willing to pick-up and drop-off. However, this service is not common and may incur a surcharge!
Pros for local taxis & shuttles: great for local airport or railway station transfers.
Cons for local taxis & shuttles: not available throughout New Zealand.
Domestic Regional flights in New Zealand – Save time!
For 'Kiwis', domestic flights are the most common way getting around New Zealand. This especially applies for longer distance travelling. If you are travelling between, the North & South Island, it really is the way to go folks! Remember, New Zealand roads are not 'European style' Autobahns. Taking domestic flights between regions is such an attractive option if you are on a limited time budget. Check-in procedures at airports are so easy. Drop your last rental car off at the airport, take your flight and pick-up another rental car at the next airport. Simple!
New Zealand's main airline in Air NZ. Their domestic network is well established with multiple departure times daily. If you are travelling by rail and ferry, you can easily combine domestic flights. An option like this will balance out your travel itinerary quite nicely – thus ensuring you get most out of their time in New Zealand.
Pros for domestic flights: saves lots of driving time, especially between the main islands.
Cons for domestic flights: you won't get a great variety of times to choose from.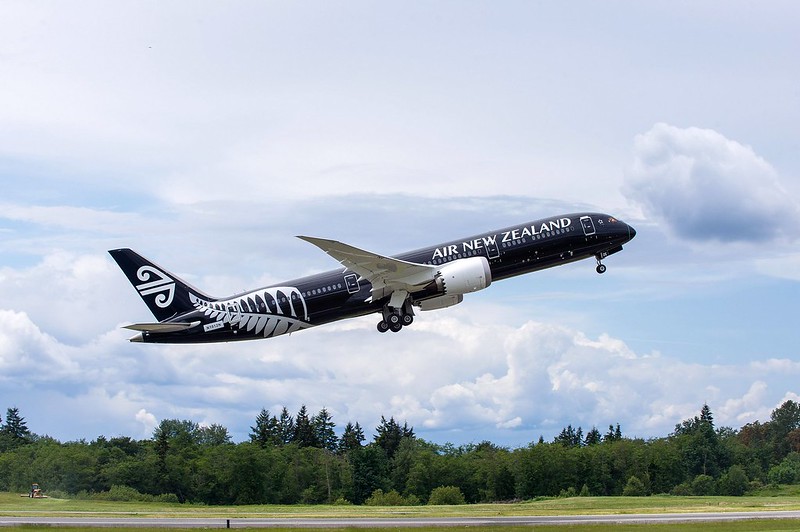 Summary of getting around New Zealand
So getting around New Zealand is pretty darn easy.  You will have far more options than other countries you may have visited.  And the good thing is you can mix and match by combing, say, a couple of domestic flights, with car rental.  For even more variety, you could take a train ride from one region to another. So even if self-driving doesn't really appeal to you, there are plenty of efficient ways of getting from one place to another.  Remember, pre-planning is an important aspect when you are choosing how to get around New Zealand.
Here are some further helpful travel blog to point you in the right direction when planning a holiday to New Zealand:
Happy travelling New Zealand however you select to do it!