Why are travellers being told that the best time to see New Zealand is between November and February? This photo was taken in April. The only indication that its Autumn, is by the extra layer of clothes I'm wearing. Travelling New Zealand in Autumn, is the ideal time to visit and here's why: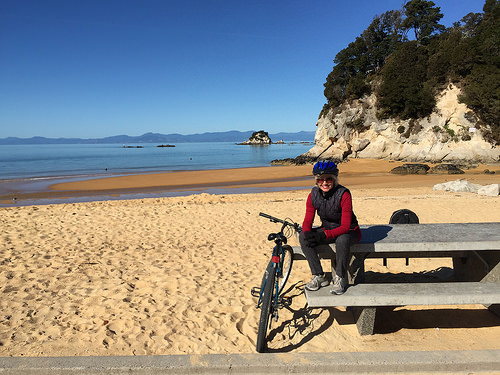 Travelling New Zealand in Autumn – what months?
In March, April and May, the weather is slightly colder, but the weather is very settled and sunny. The sight of golden and red Autumn colours makes self-driving such a pleasure.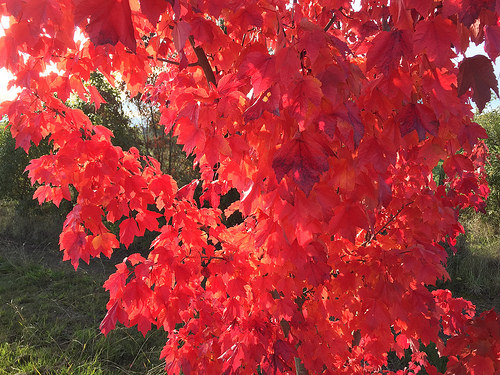 In Autumn, the roads are peaceful and virtually empty in places. The bike trails throughout New Zealand are fantastic to ride at this time of year. The "Great Taste" cycle trail in Nelson Tasman is a cyclist's dream and compared to other tourist areas, underpopulated.  Yesterday we rode the Kaiteriteri Mountain Bike Park from Motueka.
Great Taste Cycle Trail Nelson/Tasman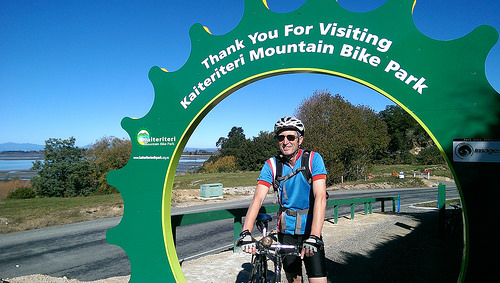 It can be challenging with a bit of hill work but but stopping for a 'breather' gives you a chance to absorb views like this: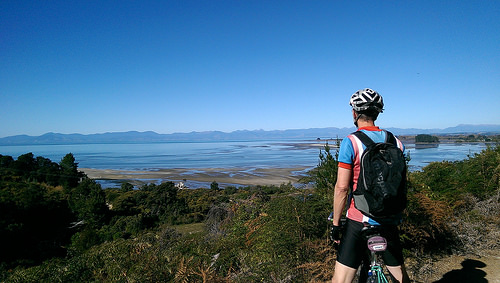 You probably won't meet many cyclist at this time of year in Nelson Tasman but where else can you get this all to yourself?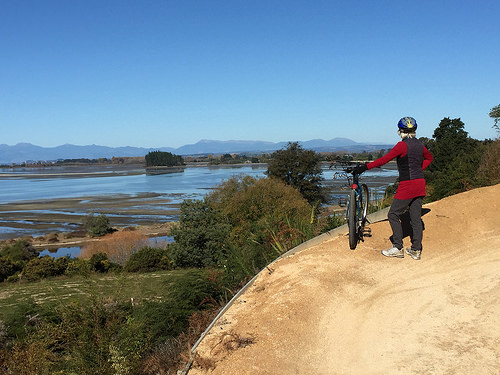 If it gets heavy going, there's always a gentle gradient going down. Such bliss. Yeah, it's all smiles now.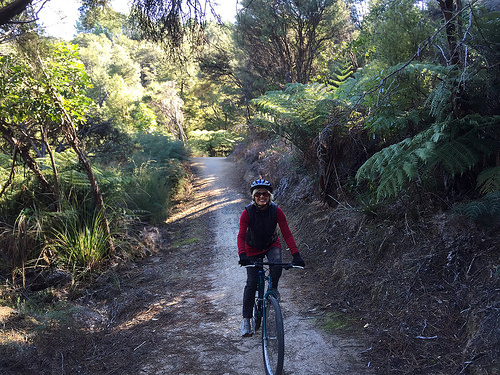 In the summer season, the golden beaches of Kaiteriteri are packed with travellers. Nature is now withdrawing her favours but not before a last warm embrace to one it's citizens.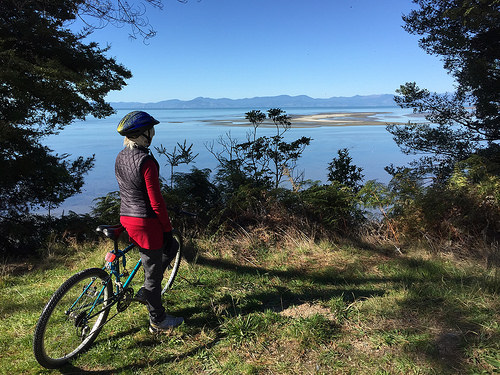 The next day, another perfect day exploring the Kahurangi National Park. More about that later.
Happy Travelling.