I think most guests staying at a Marlborough Luxury Retreat, Queen Charlotte Sound, would love to explore this beautiful region in a BMW Mini Cooper S. Convertible. And if they're staying at The Sounds Retreat, they can – actually this romantic honeymoon accommodation offers the total experience.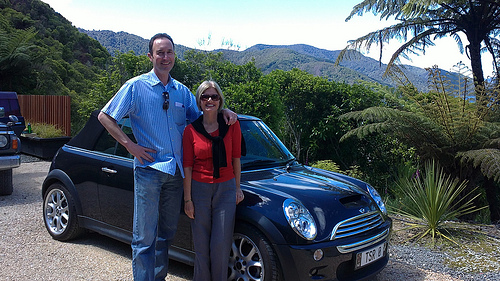 Marlborough Luxury Retreat, Queen Charlotte Sound – description
The Sounds Retreat is truly unique in this area and taps into a growing market of travellers wanting a more understated high end accommodation. Here, you don't have to up and admire your reflection in the silverware (not that there's anything wrong with that). Guests have exclusive use of the retreat and if they can choose how much they wish to interact with the owners, Anne and Tony, who live on a separate level of the retreat.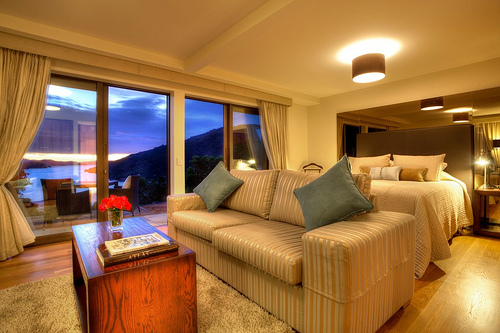 To get a general idea view example honeymoon itineraries from Guest NZ…

Marlborough Luxury Retreat, Queen Charlotte Sound – honeymoon suite
The suite is very large and is best described as having more of an apartment' feel.  The king size bed is surrounded by bronzed mirroring and gives a beautiful ambiance.  The huge bathroom is separate from the suite and located across a private hallway – this makes total sense, especially if romance is the focus!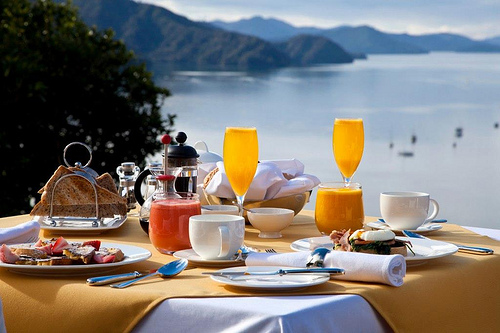 Anne and Tony have designed the outside living areas to take in the views and create intimacy. The Sounds Retreat is located at the head of Queen Charlotte Sound. It's a stunning area perfect for relaxation, nature and above all, romance. With the BMW convertible at your disposal, it's a beautiful world to explore.
Happy travelling in the Marlborough Sounds!