Honeymoon Travel New Zealand style
So the time has come for Honeymoon Travel New Zealand style. The beautiful wedding gown has been packed away and you're about to start a fabulous honeymoon – or are you? A honeymoon is NOT just wine and sunsets. Careful planning is the key, especially if it's a New Zealand honeymoon – you're probably travelling a long way to get here, so it better be worth it!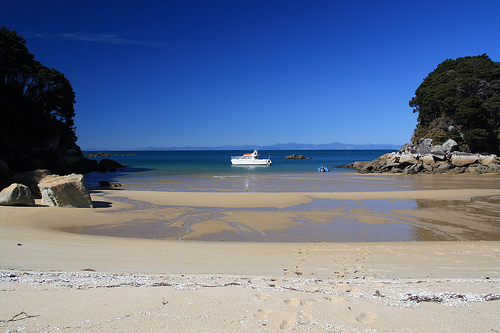 The biggest mistake that you can make as a honeymooner, is squeezing in too much.  Now we get it that you want to cover every possible highlight, but I guarantee if you follow that particular strategy, you'll probably see a lot less. So here's something for all you romantics out there to think about:
How much time do you have?
Time is crucial and even though Honeymoon Travel – New Zealand style offers a large range of scenery, activities and honeymoon locations, you will need to make hard choices. But you can achieve the ideal balance by considering the time you have, the dates of travel, the season of your destination country and it's locations.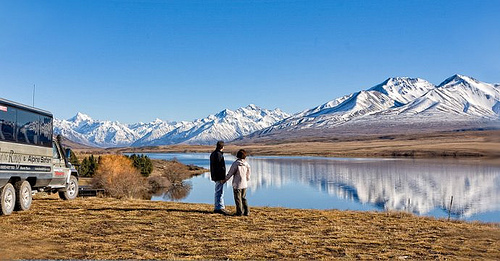 What do you both love and want the most?
What interests to you and your partner share? Do you both have similar fitness levels? Try and achieve a good mix of different tours and activities. Let's start with some of the must-dos, like kayaking:
Consider black water rafting,  hiking, wine & wildlife tours. Small group wildlife tours are an absolute favourite with honeymooners – those little penguins are so darn cute! Also lets not forget the much publicised Lord of the Rings locations. There are also Ziptrek tours – this is where you soar above forest canopies on carefully constructed flying foxes.  Definitely include dolphins and whales. New Zealand is probably one of the few places in the world where you can actually swim with dolphins. Skydiving is also on the tick list.
Please note: For a number of tours it is necessary to book ahead as the passenger numbers for nature tours are limited and short term bookings are often not possible.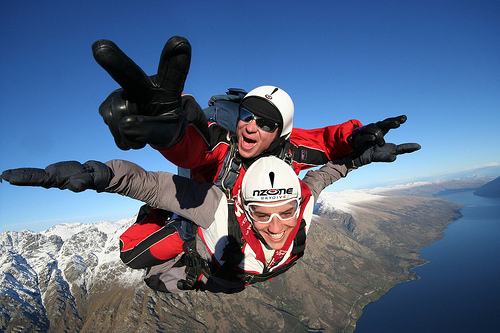 To get a general idea view example honeymoon itineraries from Guest NZ…

What time of the year did you have in mind?
Generally New Zealand is best between October and April – this is our Spring, Summer and Autumn period – an ideal time if you're a fan of the great outdoors. If you can only travel in New Zealand's winter months (June-August) remember temperatures will be lower and the days shorter. But, there are also advantages travelling during the autumn season.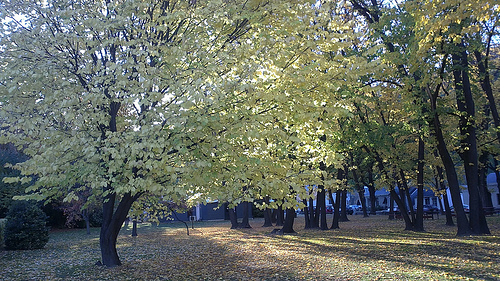 What sort of accommodation do you prefer?
The great strength of New Zealand's accommodation options is VARIETY. It doesn't have to be from lodge to lodge or hotel to hotel. Some of our most talked about places are tucked away in vineyards and now is your chance to mix and match.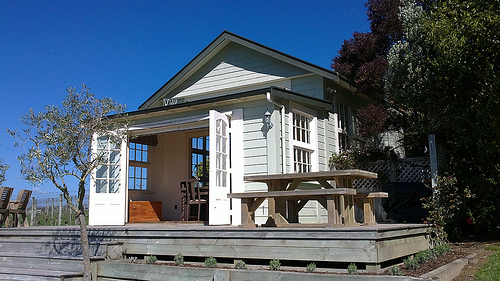 Do try to include private scenic locations: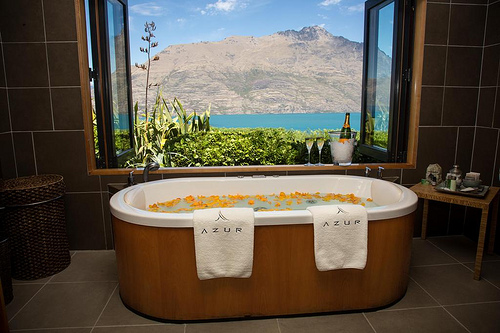 New Zealand has some beautiful restored villa accommodation with every modern convenience and they're usually located in quiet places.  Remember you are on the trip of a lifetime so spending a little more here and there is definitely worth it.
How much privacy do you want?
New Zealand provides all levels of accommodation privacy.  Some of our customers prefer hosts/owners to be on site or just down the road while others are perfectly happy to enjoy total solitude with just the native birdlife for company (sounds dreadful doesn't it.)  If you prefer full concierge service, then a stylish hotel will probably suit.
How do you minimise time on the road?
New Zealand may look very small when seen on a world map BUT travelling time will take longer than you think – not all roads are straight highways. Try to stay at one location for at least 2-3 nights to give yourselves time to explore and relax. And how do you do this? Easy, take a domestic flight between the North and South Island.
Honeymoon Travel New Zealand style is full of lasting impressions – here's one of the cutest kind:
Happy honeymoon travel in New Zealand style!