Travelling the Otago Central Rail trail New Zealand requires taking a few necessities – Toilet paper and cash! These are just  some of the items on your must-have list if you're cycling the Otago Central Rail Trail. Not all businesses in this area have an ATM machine and not all off-trail toilets have toilet paper.
Travelling the Otago Central Rail trail New Zealand
The beautiful scenery of the Central Otago area is often missed by visitors travelling through New Zealand. Repeat travellers to this country should definitely cycle at least some of the trail, or even consider exploring by car. It really is true off-the-beaten-track. And the area is full of history.  We decided to cycle the trail in April.  We're glad we did – the Autumn colours were breathtaking!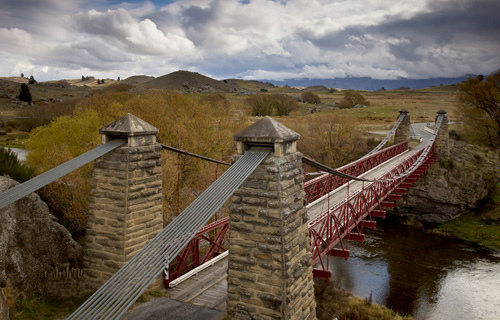 Travelling the Otago Central Rail trail New Zealand – discover Clyde
The trail actually starts at the lovely little settlement of Clyde. Clyde is a very historical town with many of the old buildings still intact.  In fact, a lot of them have been renovated to an extremely high standard. Here, cars seem to look a little out of place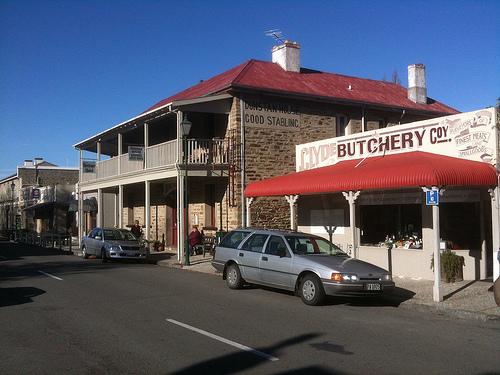 One great example of a beautifully renovated historical building is the famous Oliver's Lodge. Oliver's has seen many changes since 1869 when it opened as a general store.  It's considered a luxury accommodation with differently priced rooms to suit the budget. It also has an excellent restaurant, cafe and bakery.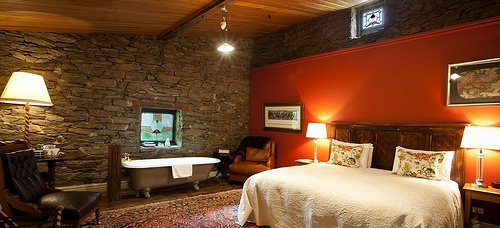 Travelling the Otago Central Rail trail New Zealand – exploring Alexandra
The town of Alexandra is 8kms away and it is here that you'll find vineyards, one of the oldest being Black Ridge. Alexandra is the local hub of the area and famous for it's tangy, mouthwatering apricots. For serious cooks, Central Otago apricots are a must-have staple in the pantry.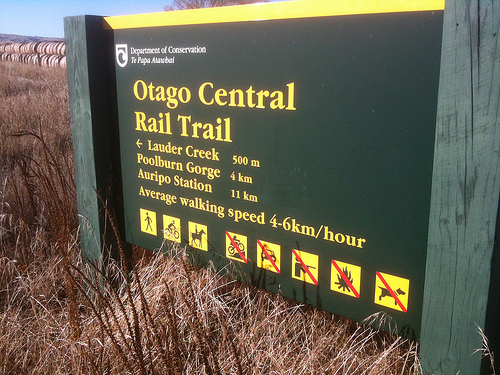 Travelling the Otago Central Rail trail New Zealand – the route
Cycling onwards to Galloway (7km), Chatto Creek (10km), Omakau (12km), then take a 2km side trip to historic Ophir. Return to Omakau. Further along the way you'll come across Oturehua. In the nearby Ida Valley, you'll find the historic Hayes Engineering works and Homestead. The original Mr Hayes designed the tools and his very fit wife did the marketing – this consisted of loading sample tools onto her trusty old bike and cycling around the area to show the farmers.
Wedderburn and Ranfurly are next and if you have the time, take a side trip to Naseby, New Zealand's only international year-round curling rink. Give it a go!  Also at Ranfurly, you'll find a museum devoted entirely to art deco.
I've merely skimmed the surface here for you folks. By the time you get to the end of the trail at Middlemarch, you'll have your own tales of goldmines, tunnels, gorges, viaducts and of course the friendly folks you've met on the way.
Happy Travelling