Whenever we travel up North to the Bay of Islands, we are always on the lookout for the best boutique Bay of Island accommodation places. Even when we regularly visit, there always seems to be something new for travellers like us to see.  Yet again, we are reminded that the Northland region is a total destination all of its own. In fact, it will only take you a 1-2 hour drive, to cover some key highlights in the Bay of Islands. Check this out: Cape Reinga, Waipoua Forest and the historic Waitangi treaty ground. Plus, the bay itself, will offer so many kinds of water sports. Therefore, it makes total sense to stay here for between 5-7 nights. Think about using the Bay of Islands area as a base from which to explore. That is because so many key attractions are very close by.
Types of accommodation options in the Bay of Islands
I warn you, this blog will only 'scratch the surface'. But just remember,  that you will have many different styles of boutique accommodation places around the Bay of Islands. For example, if you are looking for a really nice Bed & Breakfast run by the locals, you will find it here. These Bed & Breakfasts usually have 2-4 rooms and provide a more intimate atmosphere.  On the other hand, if the higher end accommodation is what you enjoy, then there are some outstanding lodges and retreats. We are going to highlight only the accommodations we have personally visited – the places we definitely feel are well deserving as options for our fellow travellers.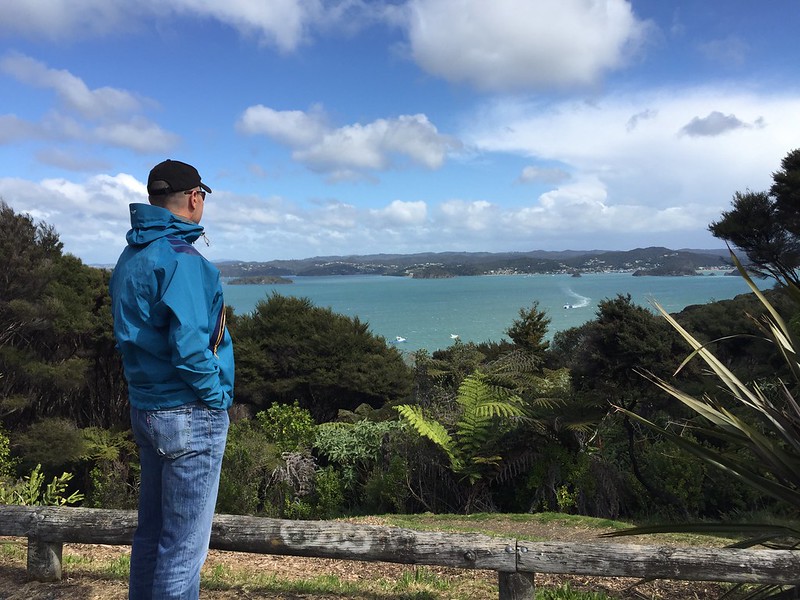 Harakeke Gardens Guesthouse
We have been sending guests to Harakeke for a couple of years now. And I have to say, that Harakeke is one of our personal favourites – it is a real gem! This property is set among rural, rolling green hills, overlooking beaches and bay. And it is only 10 minutes from the village of Kerikeri. To our way of thinking, Harakeke Gardens Guesthouse is more like a semi detached villa from the main house which is separated by a beautiful courtyard.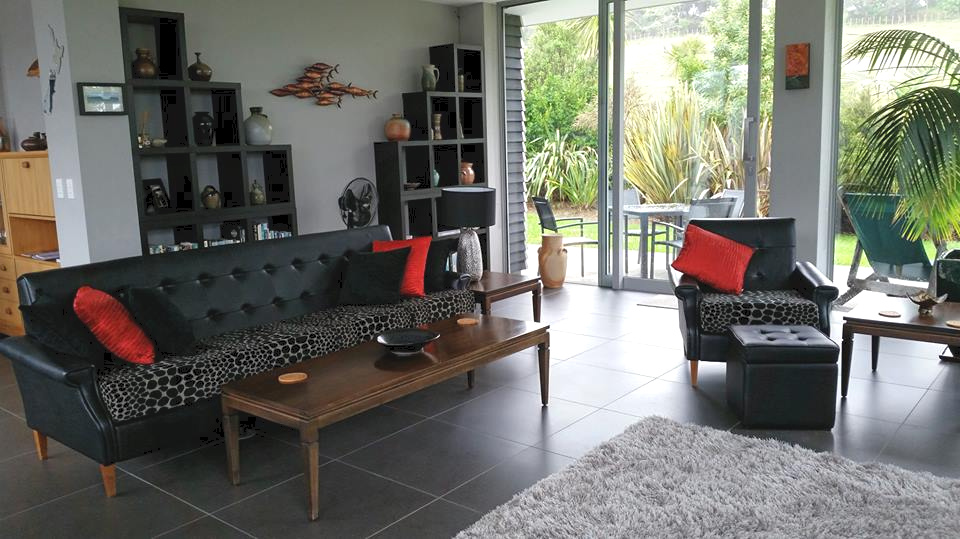 The Guesthouse offers two-bedrooms in a setting specifically designed for your full independence. Every one of our travellers that we have booked here, have loved it. I guess one of the reasons for its popularity, would have to be due to the hosts, Jan and Ian. They are charming hosts with a deep local knowledge of the area. In fact, both these guys are very interesting people.  Jan is a respected local artist with well established contacts to the local 'art scene'. In fact, you may very well see her at work in her studio nearby. When it comes to provisions, you have the choice of bringing your own food or having some of this arranged prior to your arrival.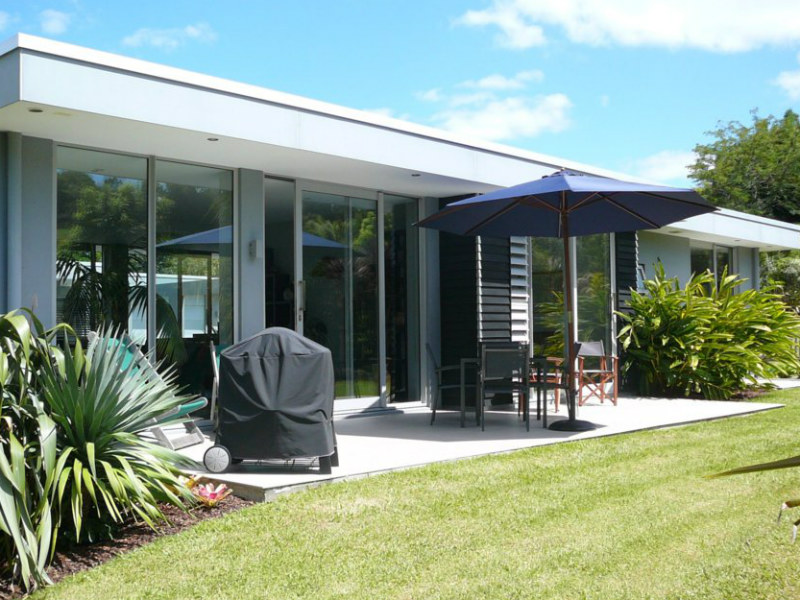 Crab Cove Cottage Wainui
This little 'gem' is the perfect haven for travellers wanting to 'get away' from it all! Crab Cove Cottage is about 40 minutes north of Kerikeri and is nestled in a remoter part of the Bay of Islands. Believe me, it is such a sweet place to be. We think this is just perfect for a honeymoon couples. The host. Victoria, is super friendly and will make you feel at home. But what will really blow your mind, is the actual location of the building. The cottage is located right on the cliff edge facing the blue waters and bay. You can walk down to the beach, grab the kayaks provided, and start exploring the bays. You will also have walks to choose from. Each morning, you will be served breakfast on a tray which is discreetly placed on the outside alcove – your privacy is guaranteed.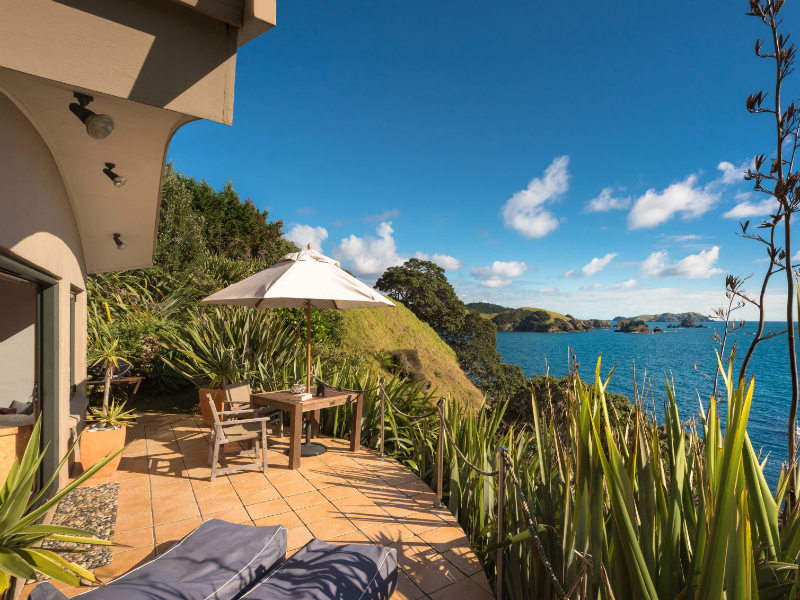 Treghan Luxury Lodge – Kerikeri
Treghan is all about quality, generosity and service. Hosts Anna & Murray have established a real hidden treasure right outside the Kerikeri Village. Just turn down a 300 metres driveway and you will find yourself in a rural setting. But at the same time, you will be close to the local markets, restaurants and other key sites in the Bay of Island region. From the minute you are greeted by your hosts you will have a wonderful time. Quality breakfast provisions are provided, along with a bowl of fresh fruits and beautiful flowers from the garden. You will love the freshly baked cookies!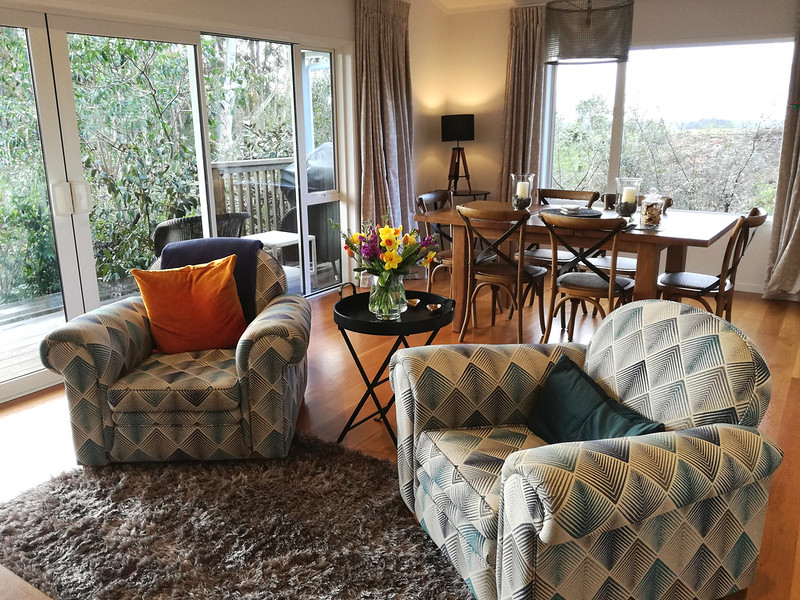 Treghan has three independent cottages and each one affords you the privacy you desire. If you would like to chat to Anna & Murray, they are more than happy to oblige. Another big plus for travellers, is that Treghan has a gorgeous little art gallery on site (The Little Black Gallery). This features features beautiful art and ceramics by the local artists of the area. Anna can easily arrange restaurant bookings for you.  However, she did mention that it pays to arrange these prior to your arrival – especially during the peak summer season.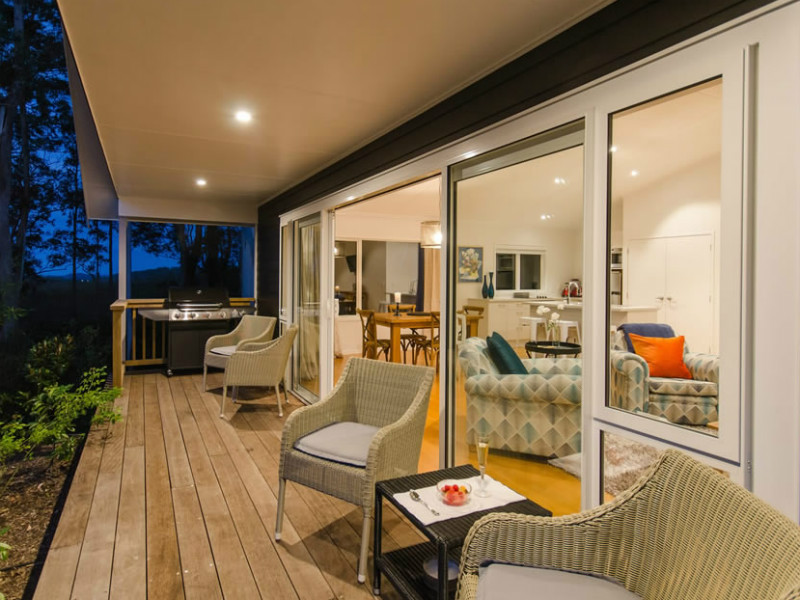 Donkey Bay Inn Russell
If you check out the location map on the top of this blog you will see that Russell is 'on the other side' of the 'Bay'. And that means taking a rather long, windy and dusty road – or using the ferry service from Opua. Guess what, most travellers will go for the ferry service, which runs about every 15 minutes. It will only take you 5 minutes to get across. The cost for this was NZ$27 return when we did this trip in September 2019. Russell is generally quieter than Paihia, which is on the other side of the 'Bay'. About 800-900 people living here permanently. Great local vibe here.  But let's talk about the amazing Donkey Bay Inn…
Donkey Bay Inn is a destination in itself – not only another accommodation. You will come here to experience the remoteness of Russell with the funky, eclectic style with a definite Italian influence. You will get a clue as to how different this place is when you hear the room names –  'Emperors Suite', 'Skyfall' or 'DB5'. Some travellers may be a little 'iffy' about one of these beautiful suites.  There is not door to separate the the large bedroom from the huge bathroom. But on the other hand, the views from the private balconies are really 'to die for'. There are not many place in New Zealand where nature's remoteness can harmonize so perfectly with European style. Donkey Bay Inn is one such property. So be prepared for the sometimes strange but beautiful furniture and fittings when you book in at Donkey Bay Inn!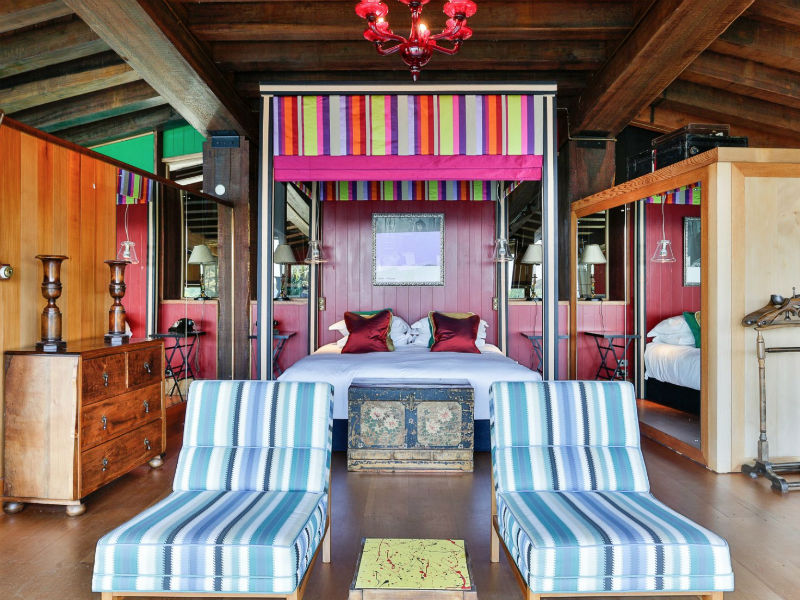 Appledore Lodge Paihia
You will find a number of bed and breakfast options in the Bay of Islands. On our recent trip we visited Appledore Lodge, which is just 10 minutes drive outside Paihia. This property sits in a wonderful location right on the Waitangi River. The beauty about Appledore Lodge, is that you will be well away from the busy vibe of  Paihia.  Yet at the same time, you will be close to everything. Most travellers tend to get around with a rental car anyway, so a wonderful location like this is so perfect, The two rooms in the main building are spacious and well appointed. The cottage accommodation is just a few metres away from the main house. We'd recommend for cottage for families or two couples travelling together. If you want to interact with the locals, then staying at a bed and breakfast is such a wonderful way of travelling.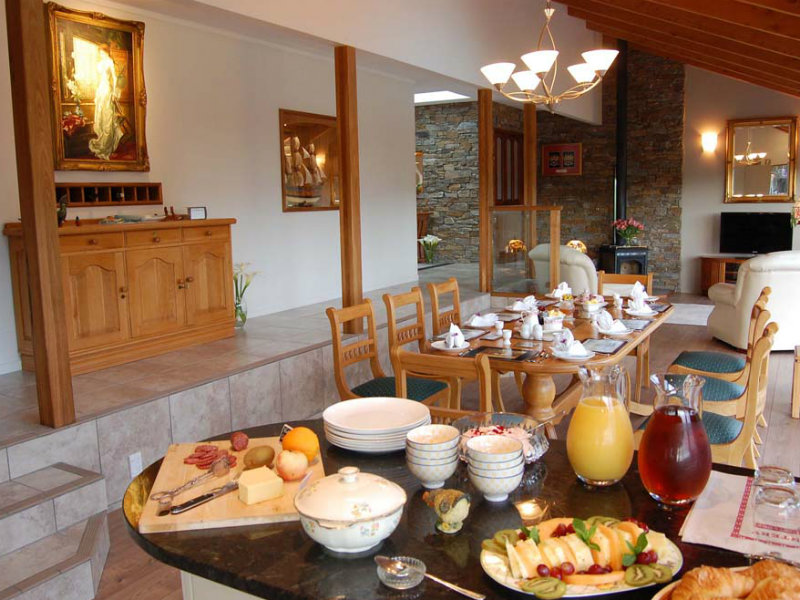 Summary on Boutique Bay of Island accommodation Places
This blog is by no means a complete guide on boutique places on the Bay of Islands. But we have listed the Boutique Bay of Islands accommodation Places that we have personally visited and met their owners. We are confident that each place we have listed will provide travellers like yourself with a great welcome.  You will definitely leave with a smile on your face. Read about Coromandels vs Bay of Islands travel blog too.
Also, check out some other helpful New Zealand travel planning blogs:
Travel is all about people and experiences, so the more contact you have with the locals, the better the experience. After all, surely that is what 'Real Travel' is all about.
Happy Travelling the Bay of Island!