If you cycle around a beautiful area like the Nelson/Tasman Region, you can be sure of a complete experience. There is nothing like feeling the landscape under your feet and listening to the sounds of rural life as you breath the purest air. The beauty of cycling, is that you can stop as much as you like to fully appreciate the scenery.  And apart from being  environmentally friendly, you will have far a  far more likelihood of interaction with the locals. Therefore, it makes sense that if you are exploring the Tasman Nelson Bike Trail, you should choose a boutique operator – one with a deep knowledge of all things 'cycling' and the area they are showcasing.  Luckily we know of one such operator in the Nelson/Tasman region whose name you are sure to remember.  Wheelie Fantastic Cycle Tours offers a very personalised cycling experience. Read on to find out why: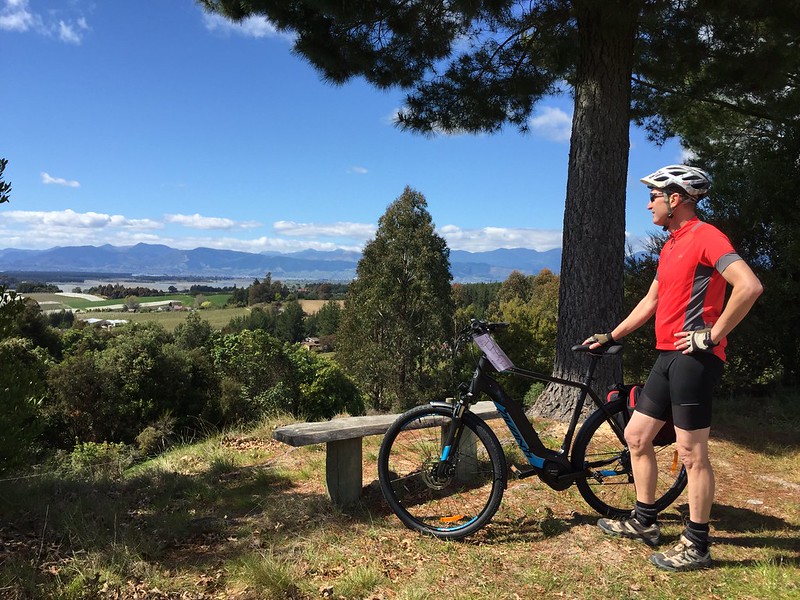 Exploring Tasman Nelson Bike Trail is not just about getting on a bike and starting to pedal.  It is about getting the inside local advice and having an operator who takes the time to structure your cycle tour according to your interests. A boutique company like Wheelie Fantastic Cycle Tours will sit down with you beforehand to chat about how to structure your tour route. They will take into account your fitness level and what you'd really like to see.  This type of service is especially beneficial if you want to tour independently. Some folks prefer the go on their own, while others enjoy having a local guide on hand as a backup. So let's talk about what sort of cycle options you can expect.
Self-guided cycling option – exploring Tasman Nelson Bike Trail
So how do you catch up with your cycle guide for their all-important briefing? Well, you will either be collected from your Tasman accommodation – or you can get yourselves along to their cycle base. Make sure to bring comfortable cycle trousers, sun glasses, water bottle, sweater and a rain jacket (just in case!). All the other cycle equipment such as the bike, helmet, maps and cycle packs are provided. Next on the list will be getting the right sized cycle frame for your height.  You will find, that very often the people who operate bespoke cycling tours are competitive cycling athletes themselves. So it stands to reason that they understand the importance of ensuring your comfort on their bikes. And when it comes to 'local' insider information, these guys can really shine. For example, say, you are interested in local wines and arts, they will know of some very special boutique wineries where the winemaker is on-site. So if you let them know, they will phone ahead to make an appointment with the wine-maker  who will meet you at the winery for a chat.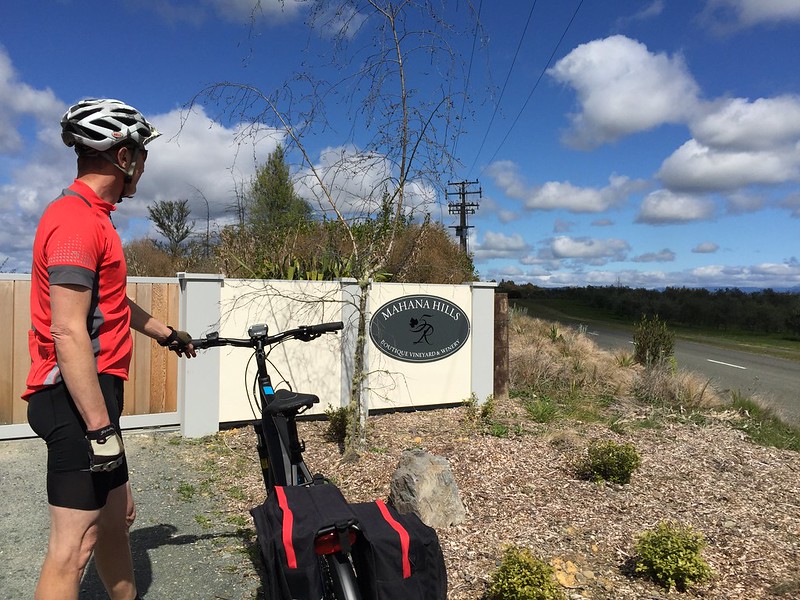 Back-up service while on the road
For some of us, we can be a little out of our comfort zone in a new area.  Therefore, it so comforting to know that a company like Wheelie Fantastic have a very efficient back-up service.  That means, that if you get tired or need to get back sooner, you only have to call them.  They will respond immediately and collect you from wherever you happen to be.  So what if you don't have your own mobile phone to make that call?  No worries. As part of their service, they will give you a loaner phone to take with you. So if you choose to cycle independently, you can be assured of a very personalized and caring service.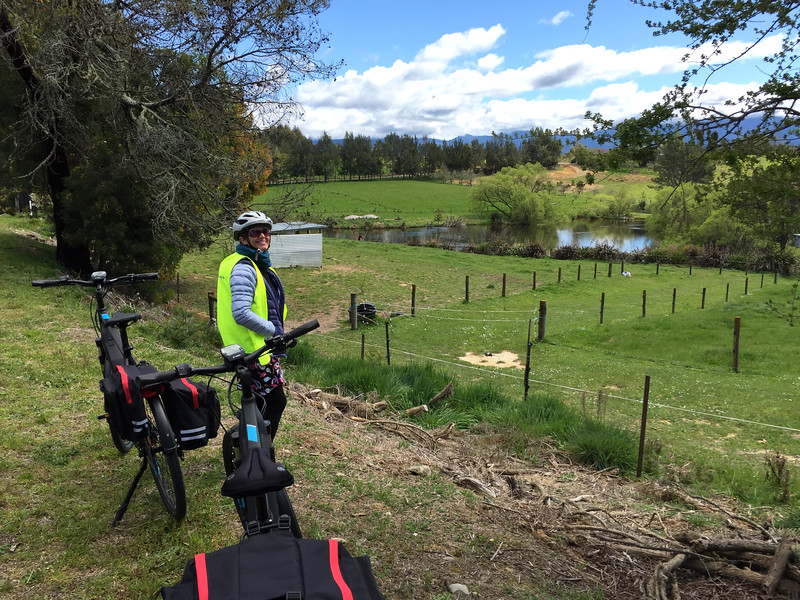 Guided Cycling Option – Exploring Tasman Nelson Bike Trail
With the fully guided cycling option, you will get yet another level of experience. There are many visitors to New Zealand who are genuinely interested in this country – therefore it is understandable that they are keen to learn. Getting a guide book simply does not do it – even Apple's Siri would be out of her depth! Surely the great advantage of being on the bike is to get all your senses are engaged. For example, you might come across a farmer who is shifting a mob of sheep. Depending on the time of year, you could also see the vineyard workers preparing the next harvest. You will probably want to stop and find out how things are done. So by having your own local guide, you will have all your questions answered. And as previously stated, there is nothing quite like having a chat with a down-to-earth winemaker. Now that has to be the essence of 'real' travel!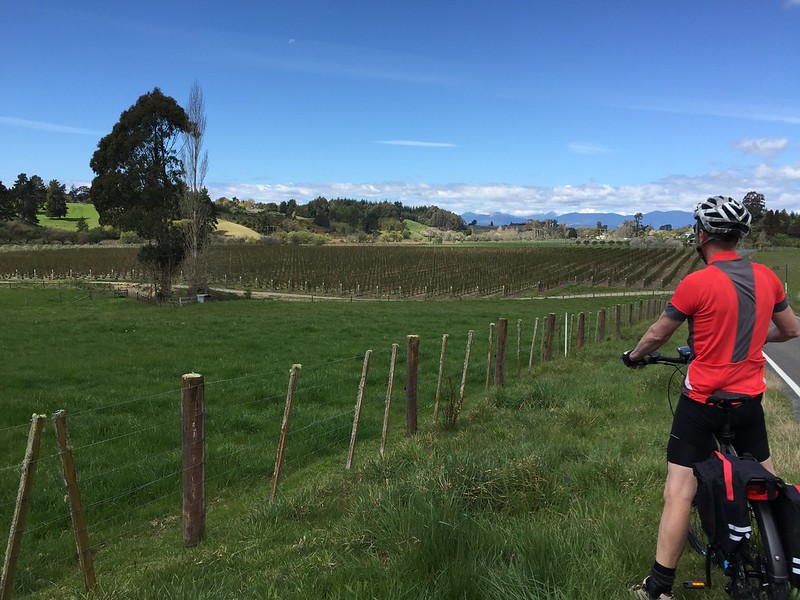 Multi-Day Cycle Experiences
More travellers are enjoying multi-day cycling tours with a high level of comfort. That means all your luggage transfers are taken care of – plus all your accommodation and meals are pre-booked. Longer stays in New Zealand's regions are becoming more popular with our international visitors. You really do discover so much more. Not only is it an environmentally friendly option, but seriously, who wants to pack-up every day! A classic example of this convenient type of cycling tour, can be found on the Central Otago Rail Trail. However, the beauty of basing yourself in the Tasman Region for 3-5 days, is that you will be able to explore from just the one base.
E-Bike Cycle options
As we know cycling is a lot of fun. But, sometime when we get a little older, it can turn out to be hard work. So for travellers who are not used to biking or not overly fit, there is no better solution than cycling on an e-bike. With an an e-bike, you can switch your bike's battery on or off. You will get 3 or 4 levels of assist options.  That means, if you need help on the hilly parts of your tour, or you're facing a head wind, just switch right up to 'turbo'. You will be flying by!  Sure, many of us still prefer the 'hard yards' and go for the traditional cycle 'machine'. However, the beauty of the Wheelie Fantastic service is that you get a choice. On the day we did this tour, our e-bikes were brand new and state-of-the-art.
What to see and to do on a bike
While out and about in the Tasman region, your cycle guide will be able to suggest so many attractions that you will love. Again, it will totally depend on your interests. Everything is tailored for you and no single trip is the same as the other. You're sure to come across something that will make you smile.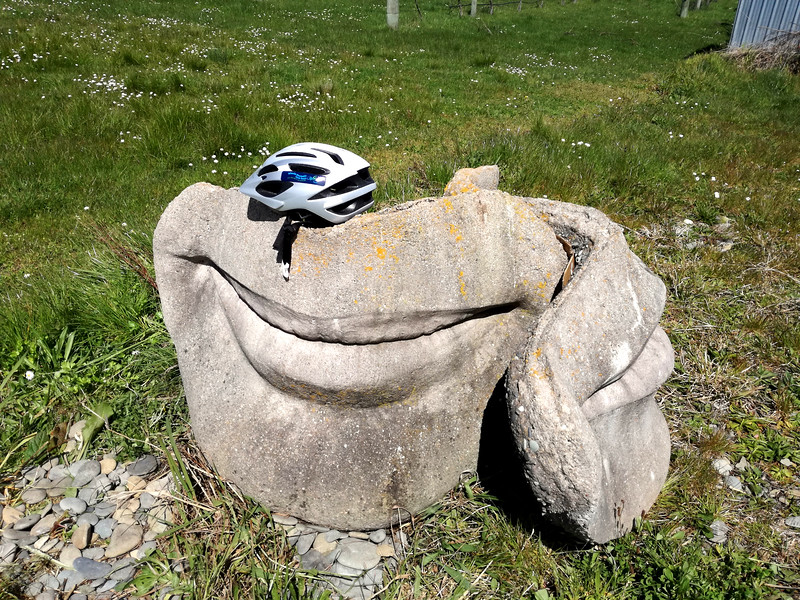 Historical sites
Do expect the unexpected on these boutique cycle tours. You will come across old and abandoned sheds still standing after many years. These relics of yesteryear give an incredible sense of history. Take this little treasure here – an historic cottage. Believe it or not, this cottage is still a bit of a hidden secret, even with some of the locals.  I guest that's the beauty of cycling along country roads – finding the hidden gems.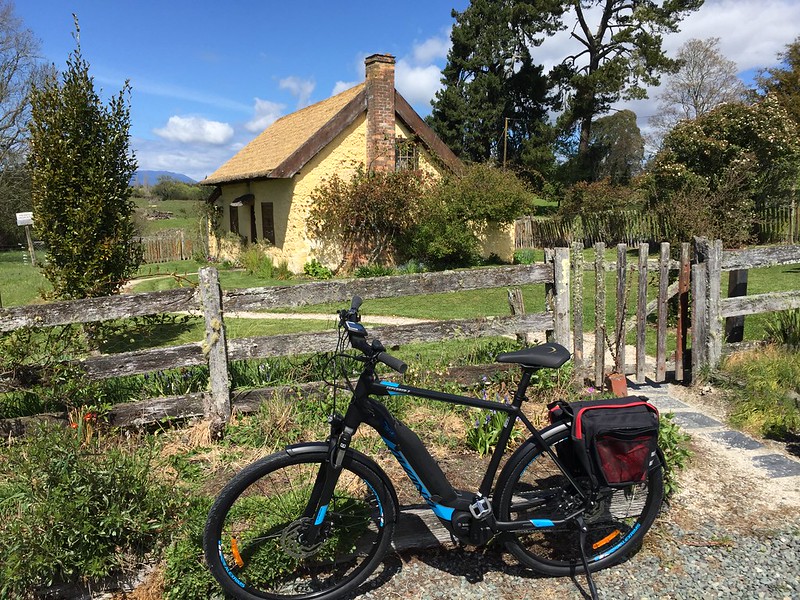 Boutique Wineries in the Tasman region
There are some wineries in the Tasman Region that have restaurants attached to them.  On a beautiful warm summer's day, there is no better way to relax that a lunch among the vines. So many of New Zealand's premium wines are produced from the Tasman Region – Neudorf Winery is just one of them.  If you are after a tasting platter, just ask and your guide will tell you about all those special off-the-beaten-track places. However, if you are looking for a true gourmet experience, you can't go pass Forsters which can be found at the Moutere Hills Vineyard.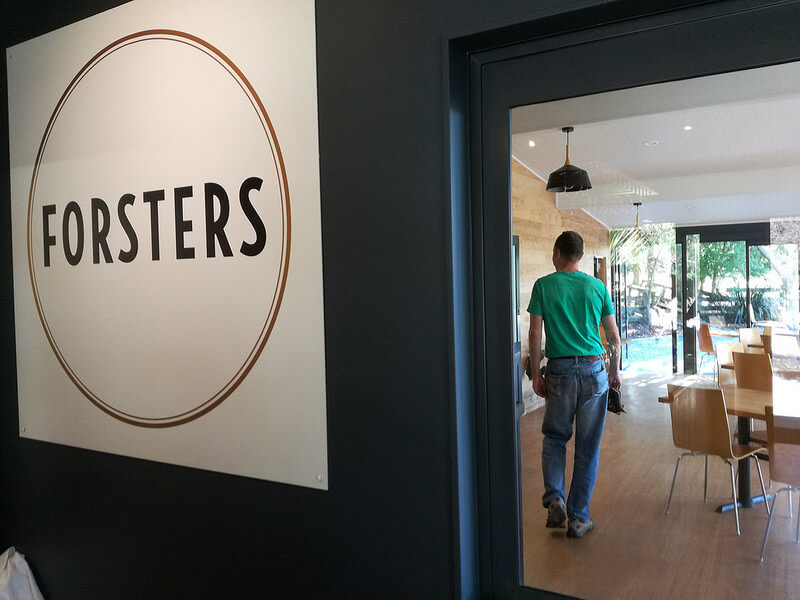 Arts & Crafts in Nelson-Tasman
If arts and crafts are your thing, you will be spoilt for choice on the a cycling tour in the Tasman Region.  In fact, some of our artists in the Tasman Region are so awesomely talented, they regularly ship their work overseas to their customers. See more on Michael McMillan Art.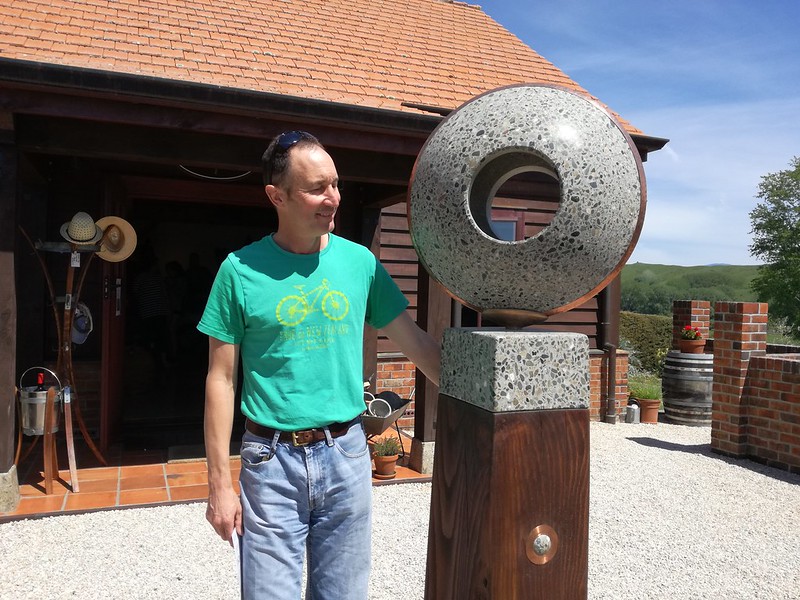 Artisan Food
No cycle tour is complete without a few tastings of the local produce.  Many artisan food products of the Tasman Region are organically grown.  Take olives and olive oil for example – we seem to excel in these products.  Once again, these places can be opened especially for your visit. Just let them know beforehand and they will do their best to make it happen.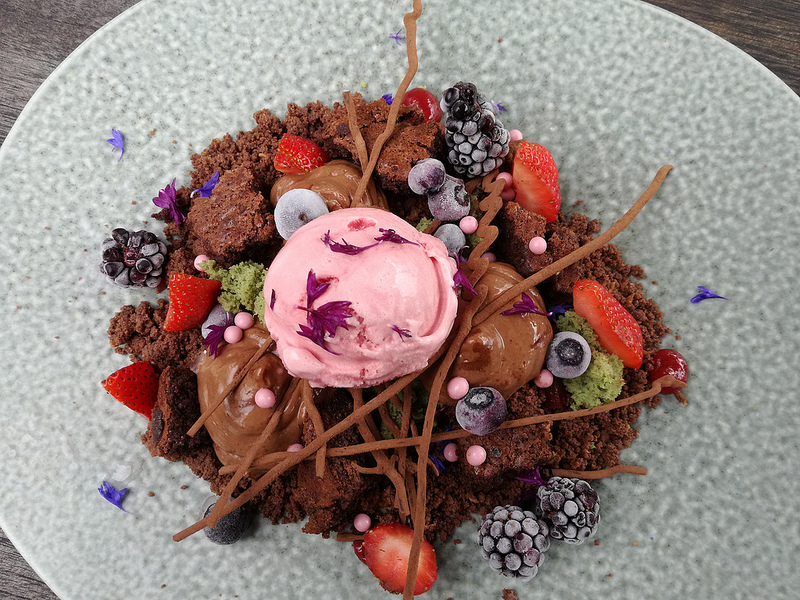 Cycle routes in the Tasman region
The beauty of the Upper Moutere and Mapua region is that you will be cycling on small country roads. And you will definitely get a sense of going back in time.  In fact, you could almost imagine a horse and cart coming around the corner at any moment. So, if you have one full day, why not consider a combination of cycling and visiting various attractions. To see some examples, have a look at these Google maps…
Upper Moutere
Mapua/ Ruby Bay Kina area
Summary Exploring Tasman Nelson Bike Trail
For travellers wanting to explore the real heartland in New Zealand, a day trip should definitely be on your itinerary. If you are a little hesitate about cycling, do think about using an e-bike. They are so easy to use. But just remember, that the secret of a really outstanding cycle experience, is getting the local support and knowledge. Aim for going with a smaller family-owned company – it will be the perfect day out.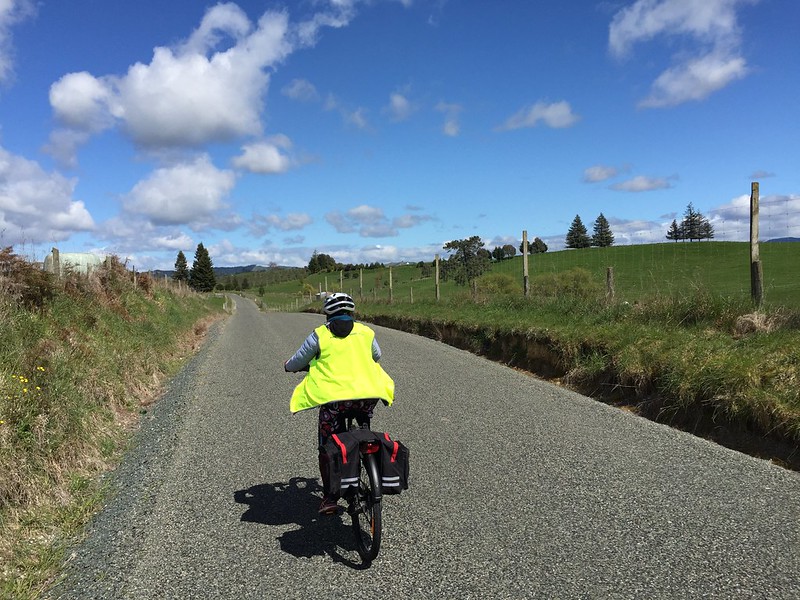 Here are some more details on the Tasman-Nelson region you might want to check out:
Top Day trips into the Abel Tasman National Park
Upper Moutere Artisan attractions
Explore the Nelson region with day walks
Happy Travelling exploring the Tasman Nelson Bike Trail!